Working From Home
Week Commencing: 15th November 2021
Monday
Monday
EMW – For early morning work, try having a go at writing the numbers 1-100 in Roman Numerals.
Spelling – This week, all of your spelling words end in –ance. Have a look at your spellings in your homework, and find the definitions of each word in the dictionary.
RE – In school, we have Wey Assemblies coming in to do a special worship all about incarnation in relation to Christians. In the downloads on the website, you will see RE Resource 1. Have a read through the powerpoint, and have a go at answering the questions at the end of it. You may like to re-read some of the bible stories it mentions to familiarise yourself.
Maths – In maths, we are looking at timetables this week. Look around your house – how many different timetables can you find? Have a read of them and work out what they are telling you. If you have a bus timetable, what do the gaps mean? If you do not have one at home, try going onto the stagecoach or southwest trains website to find a timetable. Next, create a train timetable for school. This train will stop at each classroom. Pay attention to things like
What times will it have to avoid an area due to worship?
When might there be delays and what for?
Will the service run afterschool?
Science – In science, our key question is, 'Changing the shape, size and material of an object will change the sound it produces.'
Write a hypothesis – will a longer or shorter object make a higher sound?
Then, experiment with this using objects in your home, perhaps different length pencils.
If this is not possible, you could always use this online version of Boomwackes - https://www.musick8.com/boomwhackers/playboomwhackers.php
Then write a conclusion explaining what you've found out.
Tuesday
Tuesday
Forest School – Even though you can't participate properly, you can always use your garden/outside space to have some fun! Perhaps you could try building something using the materials you find outside. Or, if your parents will let you, you could try making a sculpture out of wood. Or you could have a go at painting a nature scene!
Maths – Today and Wednesday's maths lessons are joint together. It should take you two lessons to complete these activities.
Today we are carrying on looking at timetables. In order to complete these tasks, you may want to consider a diagram like this. You'll need to work out what things can move and what has to stay the same.

TASKS: (Please download Maths Resource 1, 2 and 3 to go with this)
If you want to make these activities trickier, please see the challenge box below before you start.
CHALLENGE TASK: Before you can get started on your journey, you can't walk from Liss station to your house. You have to get the bus from your house (Lindford) to Whitehill turning circle and walk from there. It takes you 45 minutes to walk from Whitehill turning circle to Liss station.
MAIN TASK:
You're going from Liss to Portsmouth Harbour to have a look at the Spinaker tower. It takes 10 mins to walk from Portsmouth Harbour station to the tower, and you have booked to be in the Spinaker tower at 12. The tour of the tower takes 3 hours.
What trains could you get there, and what trains could you get back?
You wanted to go shopping for an hour to buy a birthday present. When could you leave/get back now?
You've got to be home by 5o'clock for dinner, but you still need the birthday present. What is the latest train you could get back to be home in time, if it takes you 20 mins to walk home from Liss station?
Your friend has realised they are in Portsmouth at the same time as you! Is there anyway you can still do everything above, and go bowling with them for an hour?
You had a long day the day before, so want to have a lie in. What is the latest train you could get to Portsmouth and still get everything done?
RE – Today children in school are having a talk from a local lady who is Jewish. She will be talking to the children about how she lives her life as a Jewish Lady. I would recommend making a mindmap about all you can remember about Judaism (from your time in Y1 and Y2!). Once you have done that, you may like to make a poster about Hanukkah, as we are almost at this celebration in the year. This webpage will be good to help you find the information: https://www.bbc.co.uk/bitesize/topics/znwhfg8/articles/zj446v4
Geography – Today you are looking at another natural resource, this time it's water. Can you make a list of good and bad things about water?
Next, have a look at this map. What patterns can you spot?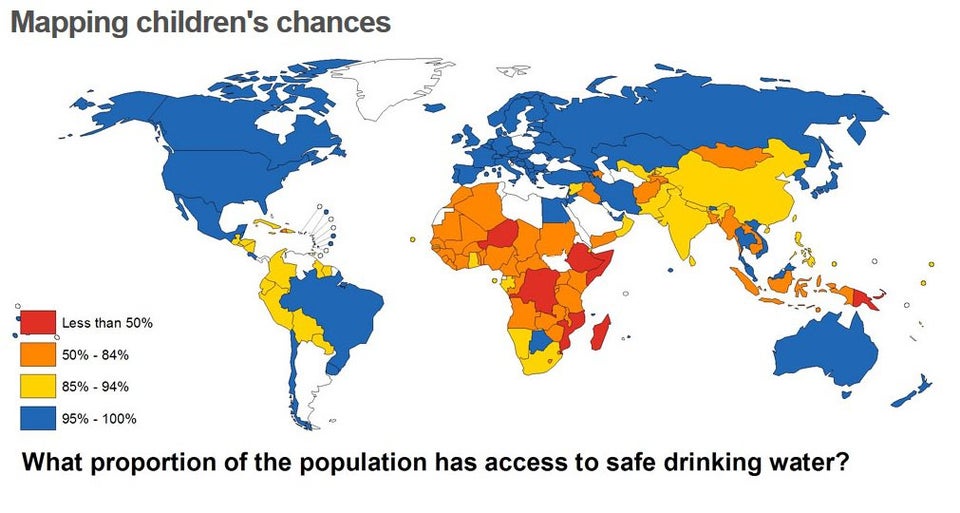 Now, have a look at this map. What do you notice about this one? What patterns can you find?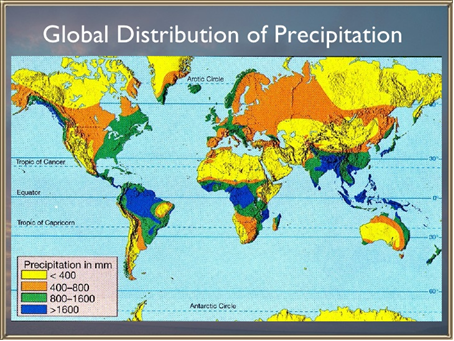 Now, have a go at explaining the issues linked to lack of clean drinking water, as well as the lack/excess of rain water.
Wednesday
Wednesday
EMW – Complete 3 games on spelling shed.
Guided Reading – Listen to this chapter of the Northern lights
Stop when Lord Asriel gives Lyra some money. Answer the following question: What do you think Lyra is going to do with the coins? Make sure to justify your answers using evidence from the text.
Maths – Finish your maths task from yesterday.
English – Using what you've read about Running Wild in class, draw/sketch/paint a jungle scene that belongs in running wild. Make sure to get in as much detail as you can. We will be coming back to this tomorrow!
Heartsmart – In heartsmart, we are looking at letting the love in. Think of a time that someone did something kind for you. Write some positive affirmations for you and a friend using, 'I am, you are.'
For example:
I am kind and funny. You are loved and smart.
French – Last week, you looked at French Weather. Today, you are going to be writing a weather forecast for France or England. You'll need to find today's weather map, and then you'll write sentences about today's weather using this key vocabulary:
Quel temps fait-il?
What is the weather
Il pleut – it's raining
Il neige – it's snowing
Il fait chaud – it's hot
Il fait froid – it's cold
Il fait mauvais – it's bad
Il y a du soleil – it's sunny
Il y a du vent – it's windy
Il y a du brouillard – it's foggy
Il y a des nuages – it's cloudy
Thursday
Thursday
English – Using the art you created of running wild yesterday, you're going to be creating expanded noun phrases about the jungle. Don't forget, you can make expanded noun phrases even more expanded by using the word 'with!' If you've forgotten what they are, you can remind yourself using this website here: https://www.bbc.co.uk/bitesize/articles/zhfgcqt
Guided Reading –
Listen to chapter 3 of the Golden Compass -
Using the clips above, create a wanted poster for the missing child 'Tony.' Make sure to include all the details you can find about him. Do not listen further than the when they discuss Tony.
Theme – Today we are looking at whether energy is a natural wonder. Watch these videos yourself, and then having a go at answering the questions below.
Why is energy important in our lives?
How is energy made?
Is energy worth the effort?
Friday
Friday
EMW – Complete a few games on spellingshed and TT Rockstars.

Guided Reading – Listen to the end of the chapter using the videos from yesterday.
Listen to chapter 3 of the Golden Compass -
How do you think Lyra is feeling at the end of this chapter? What do you think Lyra is going to do next? Make sure to back up your ideas with things you know about the character already.
Maths – Today we are solving time based problems. Answer the questions below.
A train travelling from London to Bournemouth leaves London at 12.35. It takes 1hour and 46minutes to arrive at Bournemouth. What time does it get there?
What if…
The train leaves 10 minutes later. What happens to the answer?
The train leaves 15 minutes earlier? What happens to the answer?
What if he decides to get the next train at 1:05. What happens to the answer?
The train journey was extended by 20 minutes?
The train journey was shortened by 15 minutes?
Reshape the problem…
You arrive in Bournemouth at 16:52. What time did the train leave London?
You have to walk from Bournemouth station to your house, which takes 10 minutes. If the train got into Bournemouth at 16:52, what time did it leave London?
*Why was that question easy to answer?
English – Today we are looking at how sentence length changes the mood for the reader. Have a go at writing part of a suspense story following this structure.
Sentence 1: Expanded noun phrase.
Sentence 2: Fronted adverbial.
Sentence 3: Simple sentence.
Sentence 4: Simple sentence.
Sentence 5: Speech
Now, have a go at writing your own suspenseful paragraph based in running wild. Make sure to vary your sentence length to get your meaning across.
Spelling/Times Tables Test – Get an adult to test you on your times tables and spelling this week. Please write your score in your homework book so that I can log them next week!
Children in Need – Even though you're at home, doesn't mean you can't take part! Undergo a challenge for children in need, such as tallest biscuit tower, longest domino track or highest card tower!