Willow

​
Willow Class is an enjoyable and hard-working place to be.
In Willow class we are hard-working individuals that persevere together to reach our goals. Our learning stretches and challenges us, but we continue, even if we find it difficult. We have lots of fun in class to discover the wonders of the world around us and value viewpoints from everyone. We never struggle by ourselves; we seek help from each other and tools around the classroom.
Attachments include our learning overview for the term and ideas to practise at home.
Thursday 16th May 2019
We have all really enjoyed our work based on the book 'Harry Potter and the Chamber of Secrets' by JK Rowling. The trip to Harry Potter World was a brilliant end and the children have been spending this week writing newspaper reports about this experience.
We will be having a Religious Education focus next week as we explore the theme of 'Protection' by learning about the Hindu festival of Raksha Bandhan. After half term we will be continuing with the theme of 'The Romans'.
W.B 19.11.18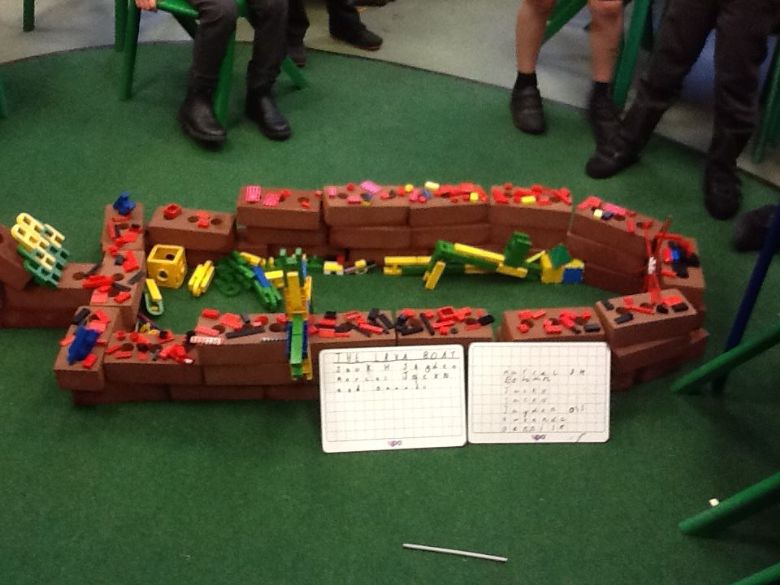 This week we have been making new inventions in class. In English, we will be writing an instruction booklet for all to read about our new inventions so everyone can use them.
W.B 5.11.18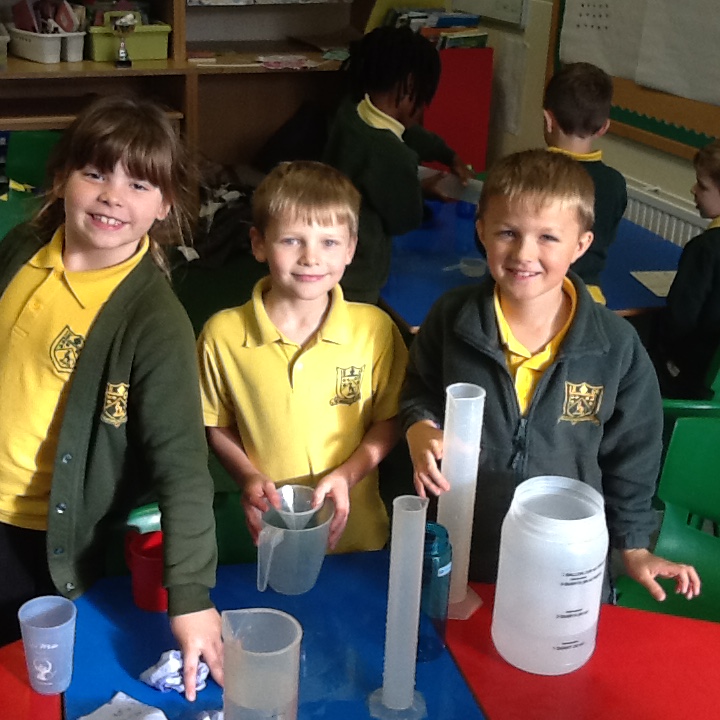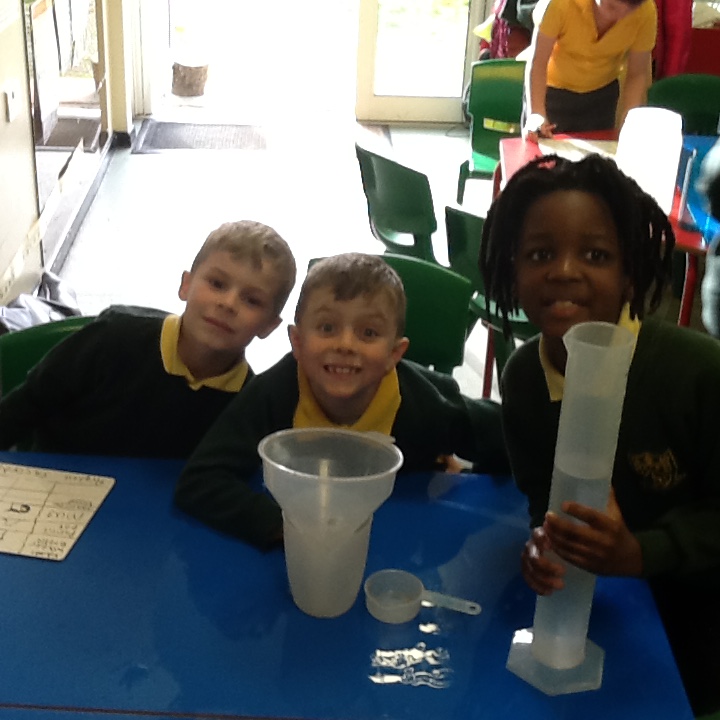 On Thursday, we were measuring the capacities of some of the containers that we could find in school. As you can see, the tables got a little bit drenched, maybe a bit of practise with tipping water will be our next lesson.
W.B 8.10.18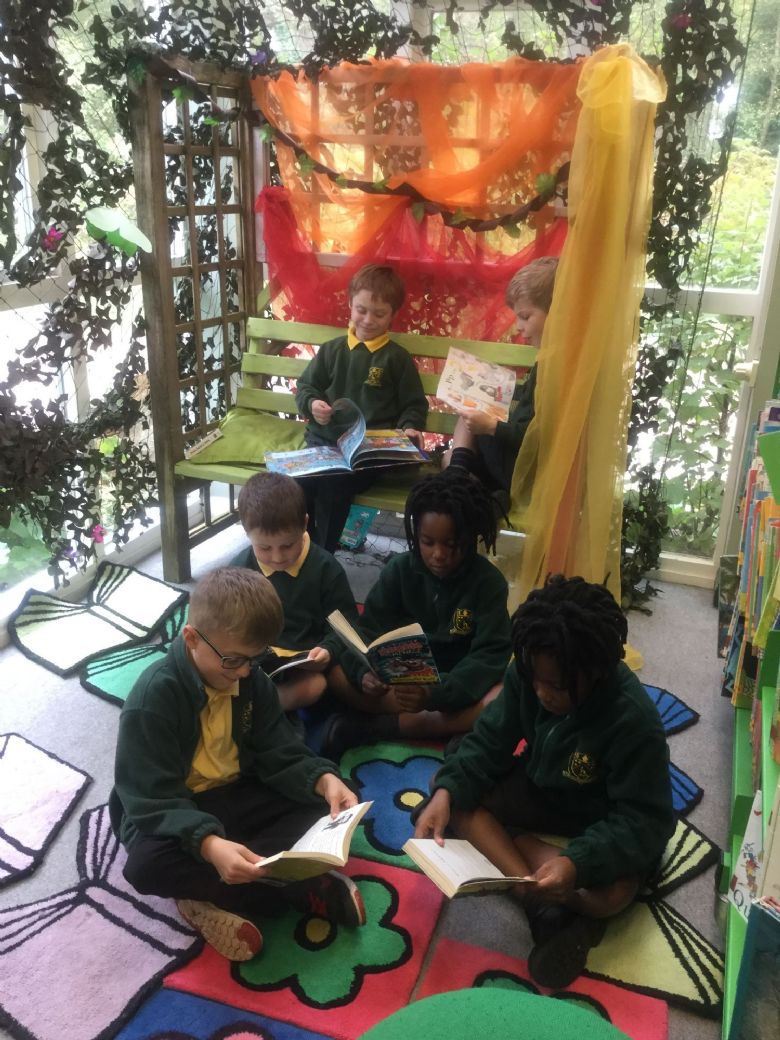 Friday is Willow's library day and these boys are showing off their reading in the newly designed area of the library.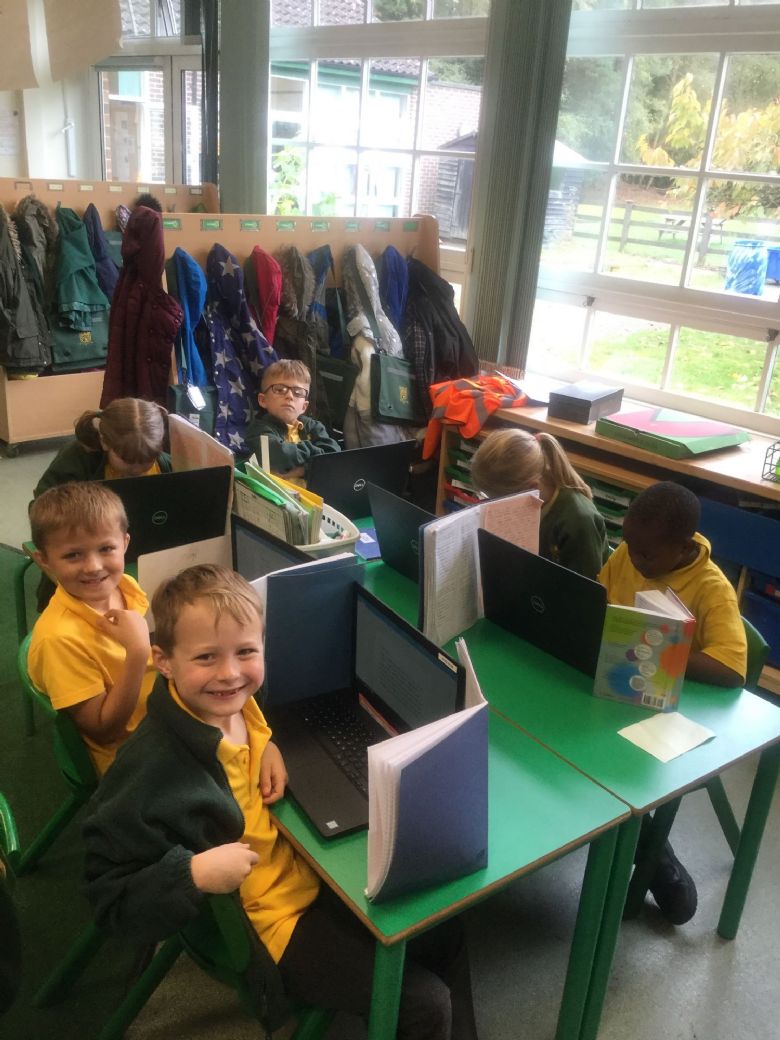 We have been publishing some of our writing this week. This table decided to set up their books to make cubicles "like an office" while they typed their work.
W.B 1.10.18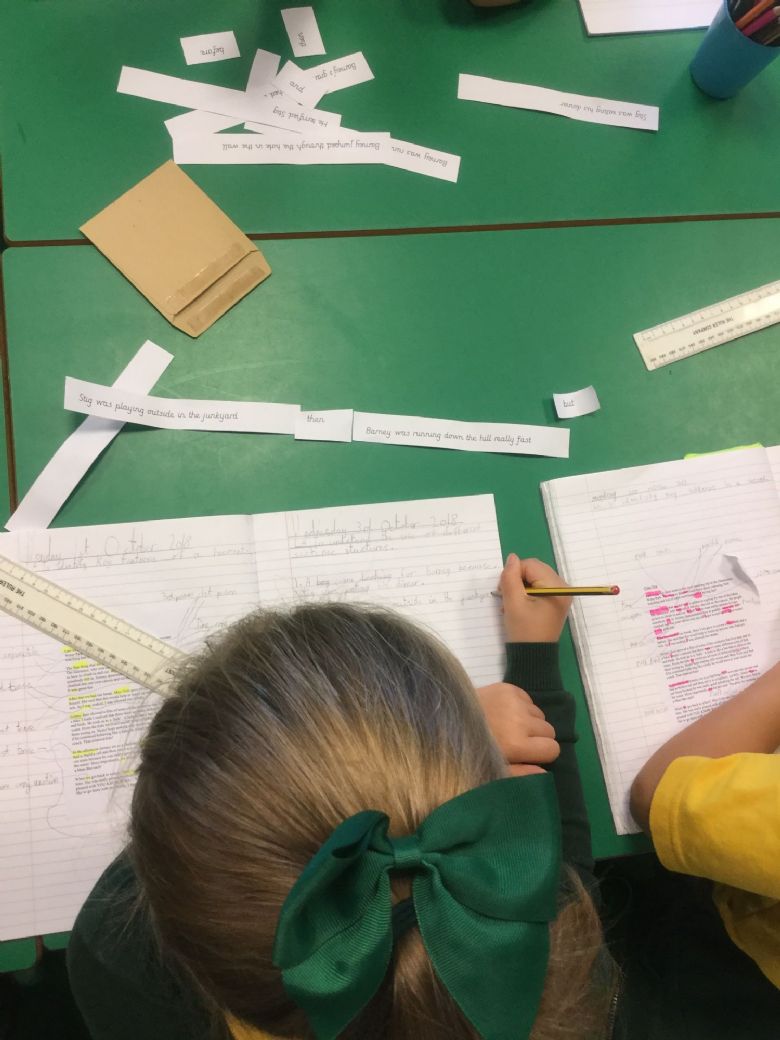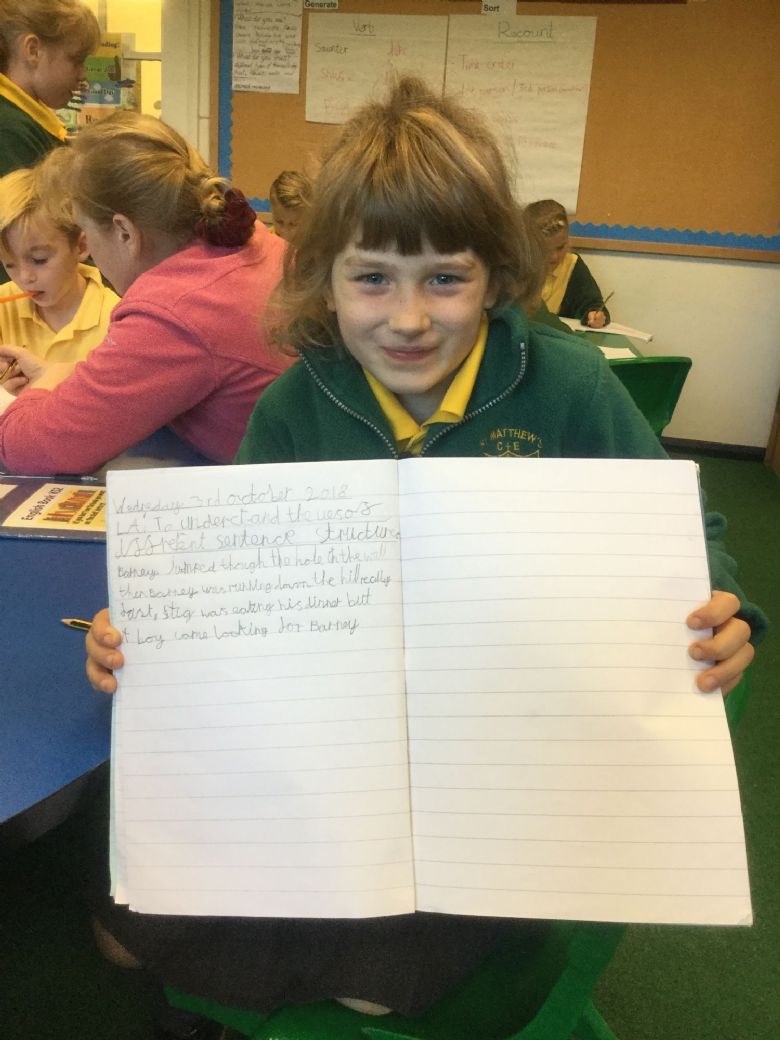 At the beginning of the week, we used cut up sentences to move around to make our own. These were simple sentences because they had a subject and a verb. The children had to add another simple sentence joined by a conjunction of their choice and make a compound sentence. Also above, is one of our 'Stars of the Week' showing her excellent independent writing.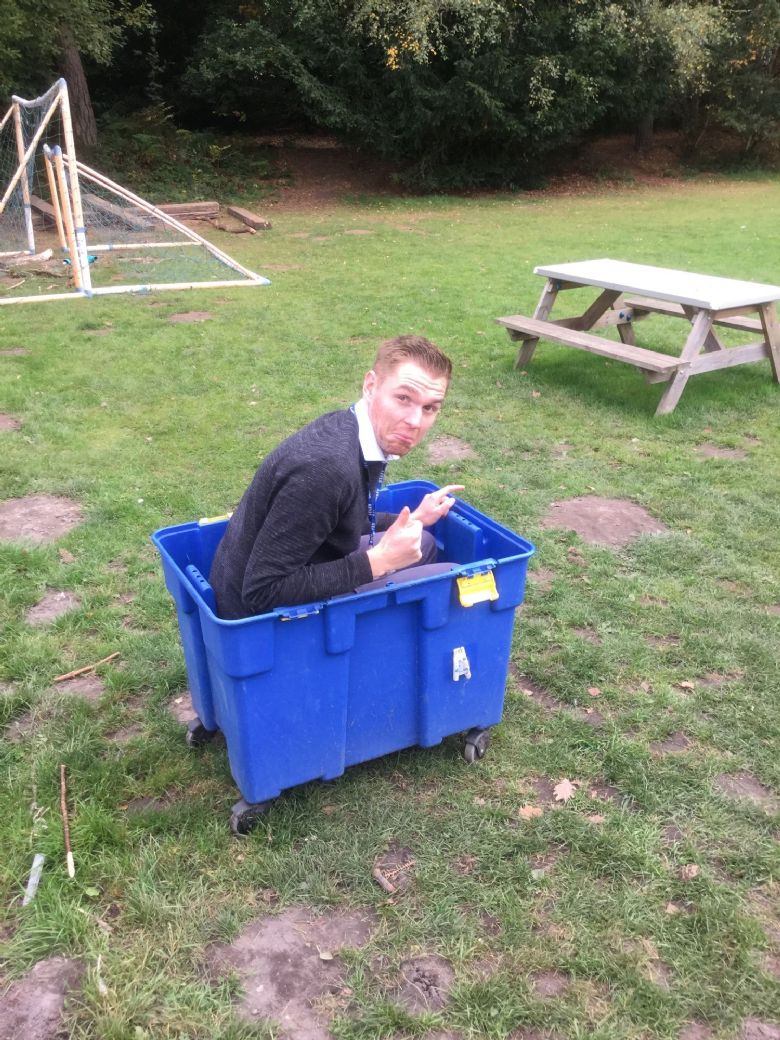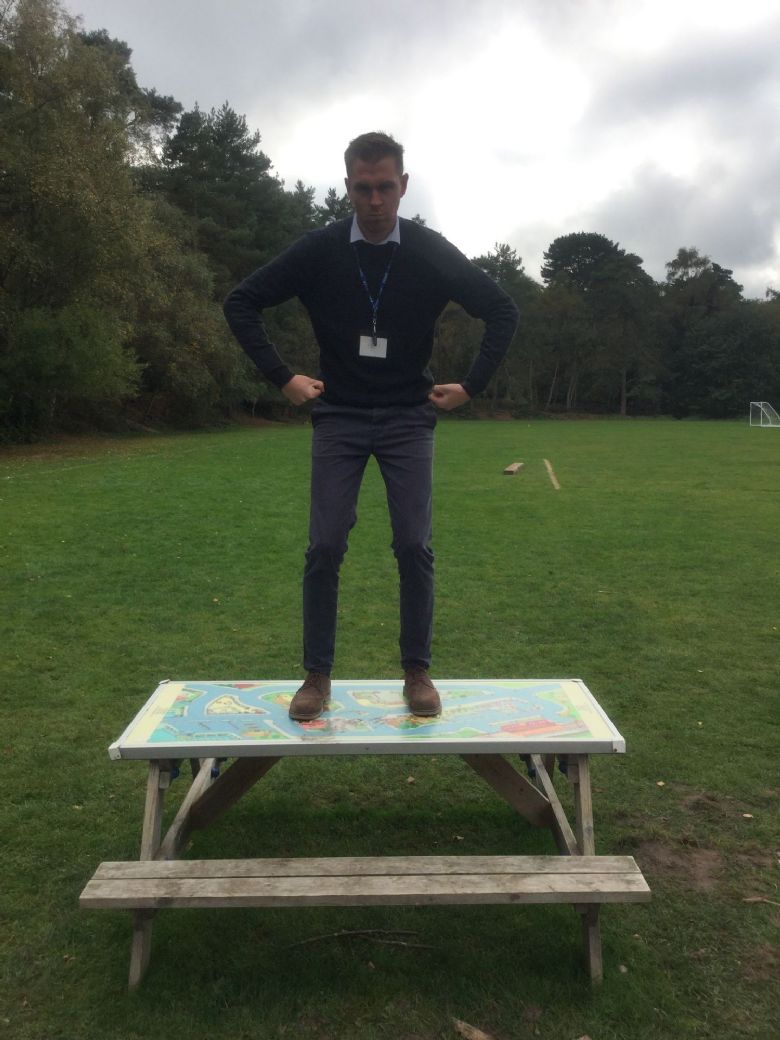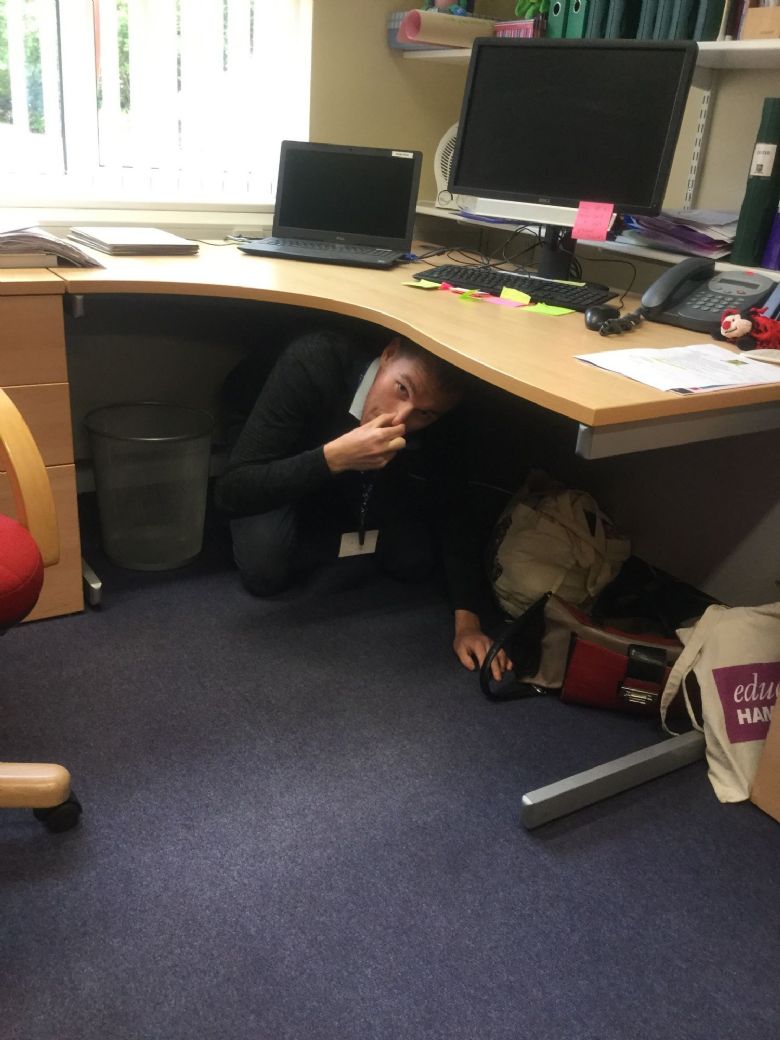 Later in the week, we added to our writing by using prepositions.
Can you make a sentence, using a preposition, to describe what Mr Petts is doing?
W.B 17.9.18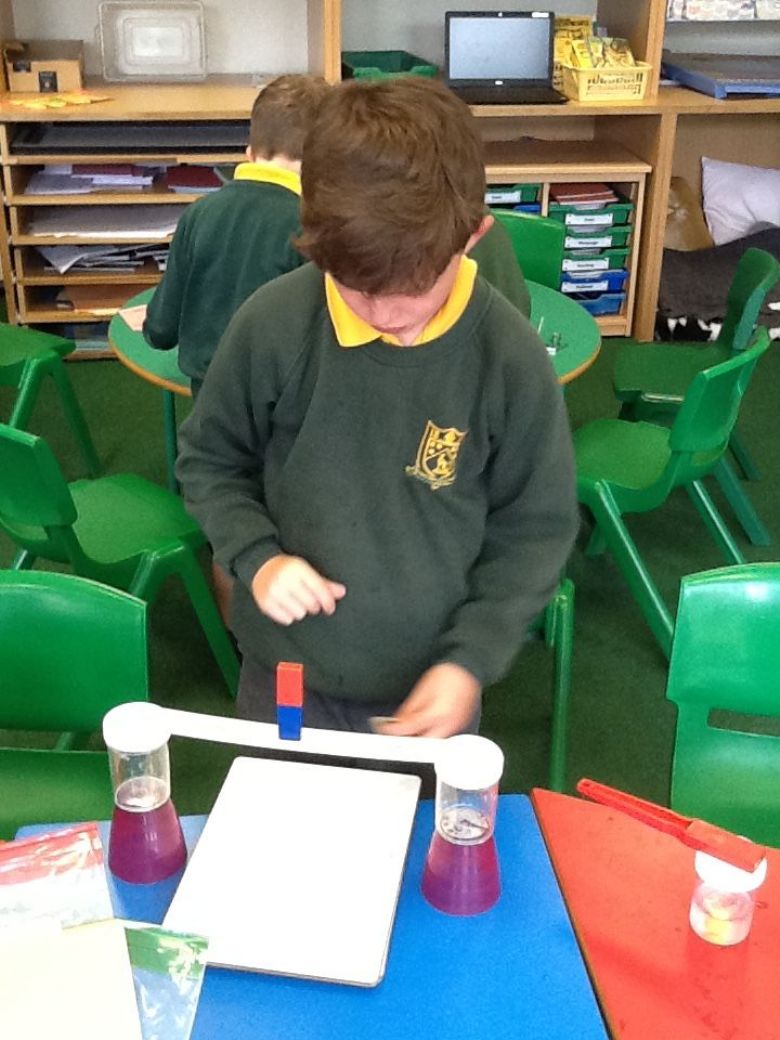 This week in Science we have been designing and testing games using magnets. The children were really inventive with what they created and we had lots of fun!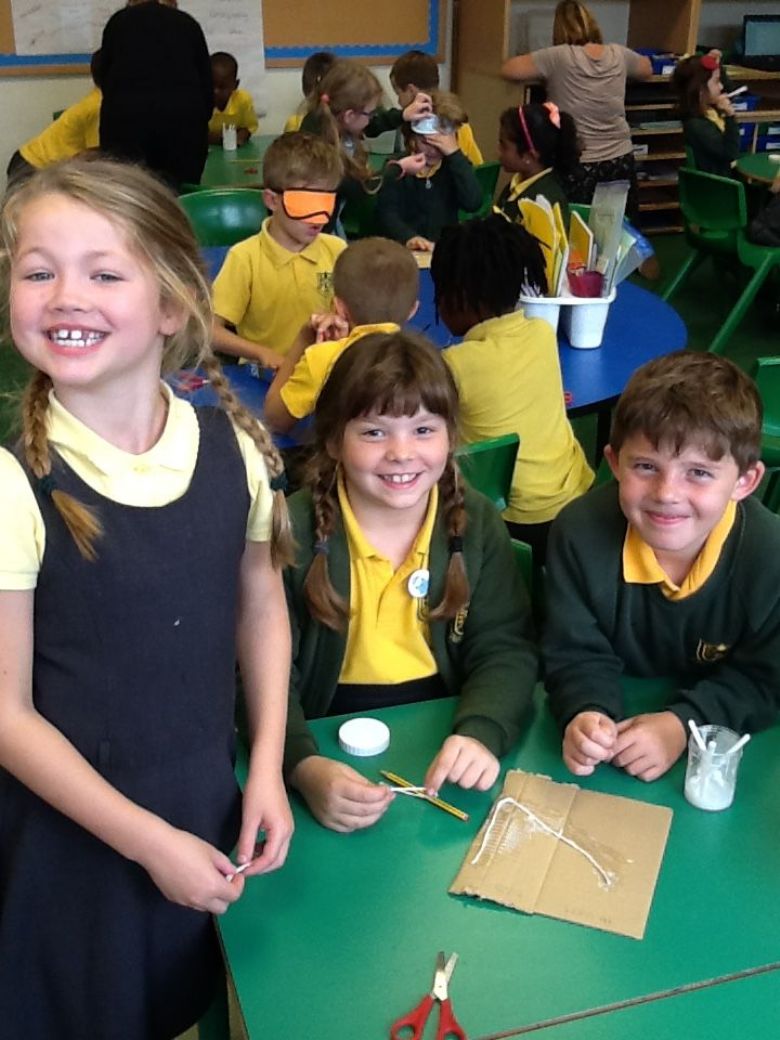 We created more games in Maths. The children has to design games using horizontal and vertical lines. The blindfolded children had to feel for the correct lines.
W.B 10.9.18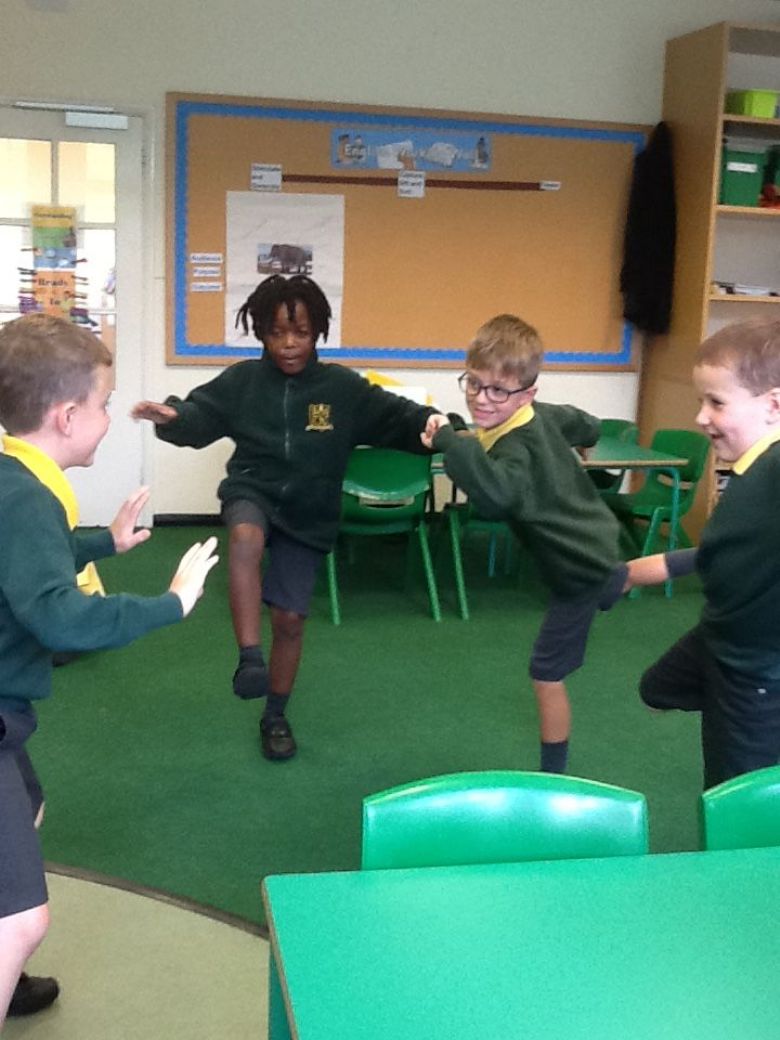 We acted out our time conjunctions on Tuesday. We had one narrator and four actors acting out the sentences. e.g. Bob met his friends, before he went to the shops.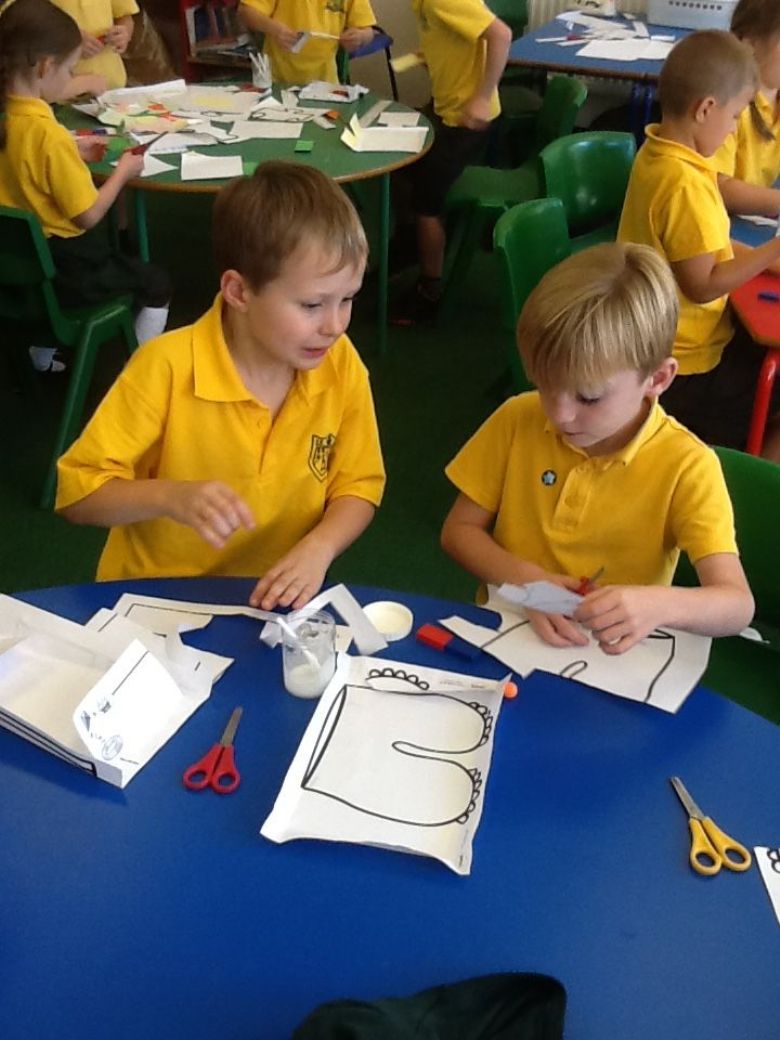 In Science, we designed a magnetic car that we could pull and push to make it move with the help of other magnetic materials.
Keep looking back for more information and learning that we are doing in class!