WORKING FROM HOME
Our Homework each week is:
READING: you can use Oxford Owl online (follow the links below) to access reading books. You should be reading every day to make good progress.
Username: year2
Password: apple222
SPELLINGS: These can be accessed through SPELLING SHED. This is updated every week on Mondays when we explore new spelling patterns.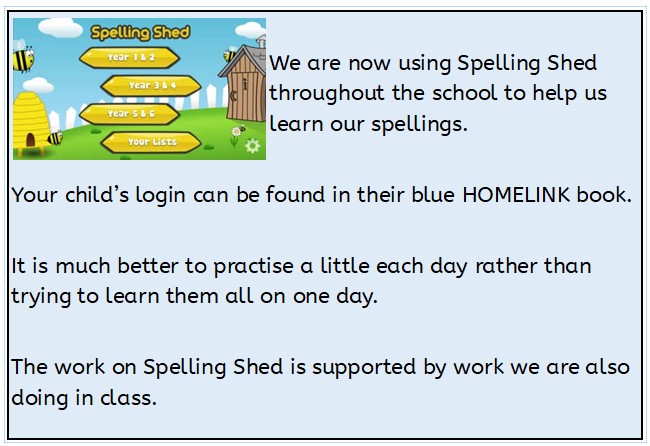 MATHEMATICS: You can use EDUCATION CITY to practise the mathematics that we are exploring in school.