Our Church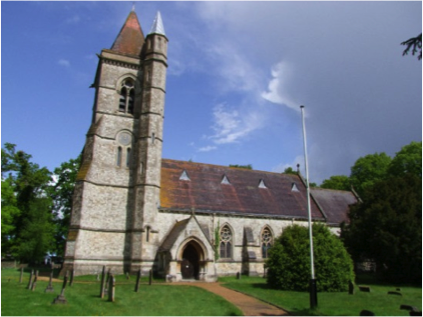 The Parish Church of St Matthew is within easy walking distance from the school.
Many families at the school consider St Matthew's to be 'their church'. A good number of school children have been baptised there, and some go on to be confirmed as well.
Rev'd Alice Wood is the Priest-in-charge. She can be contacted through the church website or via the church office.
The links between the school and church are very strong: Alice comes into school every week to lead Collective Worship with the children, and the entire school walks to church for special services at regular intervals throughout the year. There is also a weekly prayer meeting at the school, and a number of the Governors are church members.
The church itself is open every day for visitors to pray, or to sit quietly and enjoy the sacred space. You can light a candle and request a prayer for a loved one. The churchyard is also a beautiful place to visit and enjoy.
St Matthew's is a holy place but it is not just a historic, sacred building. The church is a community of people of all ages who enjoy coming together to worship, encourage and support one another, growing in faith and serving the community.
There is a sung service of Holy Communion at 9:30am every Sunday. The service follows the modern Church of England liturgy, from Common Worship. Anyone of any age is welcome and tea and coffee are served after the service, when everyone is invited to stay for a drink and a chat.
On the first Sunday of each month, there is also 'Sunday Connect' at 11am. This is a more informal and relaxed style of worship.
On the third Sunday of each month, the 9.30am service is a family service, and is well attended by staff and families from the school.
There is also a shorter, spoken service of Holy Communion on Wednesday evenings at 7.30pm. Healing services, and evening services such as Evensong, are also held periodically.
For more information, please visit the church website www.st-matthews.org, where you can find a full calendar of events.
In 2015, we formed the Friends of St Matthew's Scheme, where you can make small, regular donations to help maintain and protect St Matthew's church for future generations: www.stmatthewsfriends.org