Apple
Welcome to Apple Class 2023-2024
Our theme this Half Term is
In the Deep Dark Woods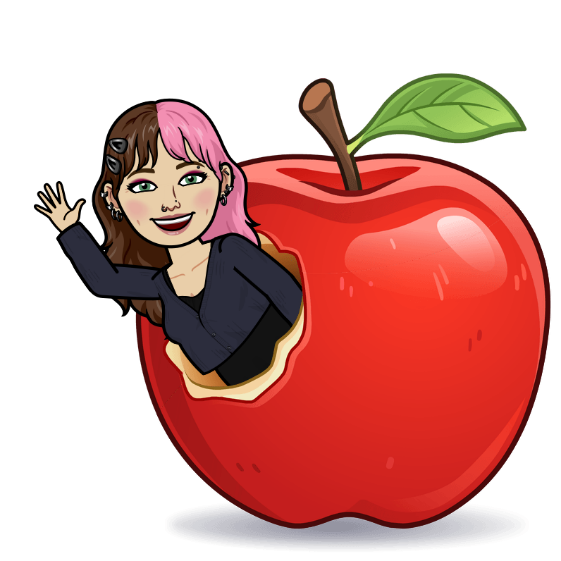 Welcome to Apple Class!
Dear Apple Class Adults,
We are very excited to welcome Apple Class back to school and hope that you all had a delightful summer. The children have had a lovely (and hot!!) first day back to school. Both Mrs Wilson and I have enjoyed getting to know the children today and hearing all about their holiday adventures.
In your child's book bag you should find a Blue Book, Reading Book, Yellow Reading Record and a Spelling Sheet. I wanted to write to you to clarify what these are all for.
Blue Books: Please use the Blue Books to note down any comments or questions which you may have. The Blue Books are the easiest way to contact us if you have any queries. We will check the Blue Books every day - and sign to let you know we have seen them. Should you need to book a meeting with me, let me know in the Blue Book, and we can arrange to meet Face to Face or a telephone call. Please don't hesitate to contact me with any question – I will do my best to answer it (or pass it onto someone who can!).
Yellow Reading Records: This has changed slightly this year. In the front of the reading book there is a 'racetrack'. Please tally your child's reads in the front of the Yellow Reading Record. When your child needs a certificate please note it down in the Blue Book, and we will get it ready for the Friday Reward Assembly. In addition, if you feel that the books your child are reading are too easy, please let us know.
The expectation is your child should read at home at least four times a week. We have seen significant correlations between children who read at home and the children who make the most progress within class. One of the best things you can do for your child's progress and brain development is to read regularly at home. They do not have to read their school book, but any text read should be noted in their reading record.
In Year 2, the children will be responsible for changing their own books. The children are given time each morning in which they can change their reading books if they have finished with them. If you feel that your child is likely to forget to do this, leave a note in the Blue Book and we will remind them.
We have issued the children all with a generic 'Year 2' reading book today. Mrs Wilson and I will ensure that we have read with every child by the end of the week to assess what reading band they are on now that we are back! This means that the book that your child has brought home today may be a little easy/tricky. These will be adjusted by the end of the week.
Homework: Homework is set on Education City each week. The password for this can be found in the front of the Blue Book. This homework will be directly related to what we have been doing in class over the week. Monster Points will be given for completed work.
Spellings: The children will be set spellings every Friday. The children can practise their spellings in class as well as on EdShed (See password in the Blue Books). I will also send home a printed list of their spellings if you would rather practise them on paper.
Library: We will aim to exchange Library books on Thursdays. If you child has lost their Library book, please let us know and we will see how we can sort it!
Apple Class Blog: I will aim to upload photographs on the class blog every week! I will also, where possible, upload any letters which I write on there for you too.
Volunteers: We welcome all the help that we can get in Apple Class. The curriculum workload is a major step up from Year 1, and this means our days are jam packed.
If you can help (any day, any time) we would love to have you in class with us. Whether this be to do small group work, individual reading, Forest School, swimming cooking, making, story time – we would love to learn with you! Please let me know, and we can ensure we have lots prepared to keep you busy .
We are in desperate need of volunteers to help with Forest School on Thursday Mornings. Just one volunteer a week would mean that the children can have a camp fire, try more adventurous activities and explore the school grounds further. Please consider helping out – without it, we cannot run the more exciting parts of Forest School!
We are planning two trips this year: Weald and Downland Museum and The Beach (again!). I will let you know dates ASAP so you can book time off of work should you want to share these memories with your children.
PTFA: I personally am on the PTFA at St. Matthew's, and have been for the past 3 years. Please consider coming along to a meeting and/or helping out with the events they hold. The PTFA really do so much to make our school such a lovely and fun place for your children – which is often overlooked and underappreciated.
Other: I am out of class on Friday Afternoons for Planning, Preparation and Assessment (PPA). This slot may change through-out the year. This half-term the children will have Mrs Jolliffe on Friday afternoon.
Things to Remember:
| | |
| --- | --- |
| Monday | Please bring a water bottle |
| Tuesday | |
| Wednesday | Music (AM) PE (PM) |
| Thursday | Forest School (AM) Library and Spelling Test (PM) |
| Friday | Mrs Ransom out for PPA (PM) |
If I have forgotten anything, shout!
Best Wishes
Mrs Ransom