The PTFA have been busy!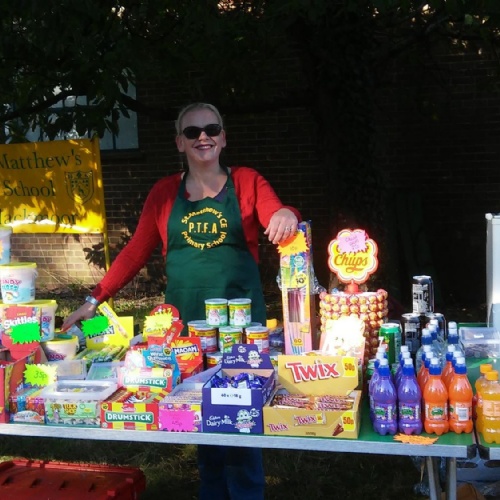 Recently our PTFA have been very busy running two events.
On Sunday 9th October the PTFA ran several stalls at the Blackmorr Apple Tasting Event. There was a stall where you could buy a jacket potato with various fillings, a bottle tombola, a sweet stall and our trusty bouncy castle made an appearance! These stalls were very popular with the bottle tombola and the jacket potatoes being sold out by 2 o'clock. Check out the PTFA page for some more pictures of this event.
At the PTFA AGM there was a change in the committe when Mr Iain Bullen-Bell resigned as chairman and was replaced by Mrs Lucy Brand. Mr Bullen-Bell has been an enthusuastic leader of the PTFA for the past year and we sincerely thank him for his hard work and dedication.
A change in leadership has not slowed the PTFA and on Friday 4th November the PTFA hosted our Winter Fair. This was a very busy event with stalls ranging from educational books and toys to beautiful cards, candles and Christmas decorations as well as several tombolas with gifts, teddies and bottles all available.
This is not the end for this term though, we still have Santa's Tea Party on Thursday 8th December and the KS1 Party and KS2 Disco on Friday 2nd December.
As always, the school would like to extend their heart felt thanks to all the parents who give their time and money to these events. The money they raise ensures many of the special events and equipment we are able to buy possible.