Newsletter June 1st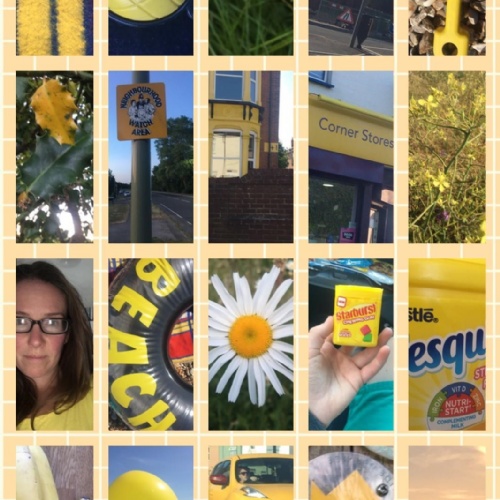 Some of the staff completed a 'colour' walk. Who did this one?
Hello everyone, here we are back for the second half of the summer term. We have started the week with fifty children and they have happily settled into their classes. It still seems strangely quiet and spacious but this helps us to keep safe and allows the children to work and play in their own rooms.
We are using the home learning pages in school so that all children have access to the same experiences.
We are reading with the children frequently and will send books home at the end of the week for children to read at home next week. Many of the children have obviously been reading a lot at home and this is fantastic. Please keep reading to and with your children it is making a big difference.
If your children are at home we will be inviting them on 'Zoom' meetings with their friends so that we can keep in contact with everyone. These have proved popular with the older children. The teachers will keep phoning too if you need advice.
We are happy to print off work packs from our website pages, please email the office.
Thank you for supporting us with your videos and messages. Keep up the good work and let us know if you need any help.
Enjoy this continued good weather and stay safe.
Mrs. PH.