BFG Story Telling Afternoon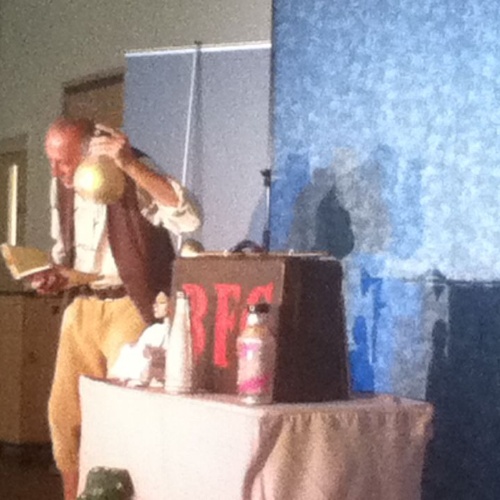 St. Matthews were treated to a story telling afternoon!
This afternoon, the school was treated to a storytelling afternoon. We heard the story of the BFG by Roald Dahl. The story teller was able to use his voice to make the sound of each character. He had some great props like bottles that sparkled and gleamed like the dream bottles, a metal trumpet and a small puppet called Sophie. We all had great fun.
Year 2 gave their opinions about the story telling...
"I really liked the light-up bottles"
"I liked all of it, especially when he blew the trumpet"
He kept all of us engaged throughout and he made it really funny"
"He was letting us join in so we could help tell the story,"
"I liked all of it because he made it funny and put on different voices"
"He made it exciting and funny and let us join in"