Thank you Alice!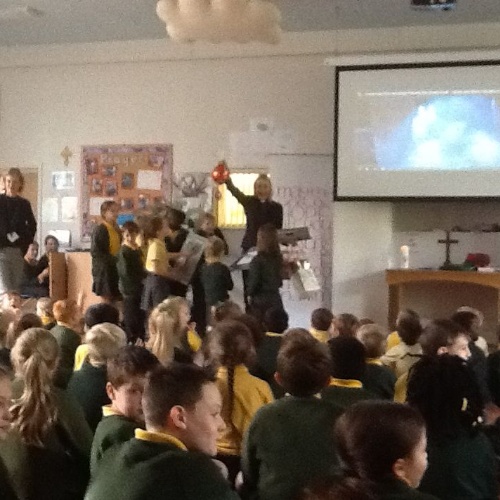 This is a special week because it is Thank your Vicar Week!
We are so fortunate to have such a brilliant vicar, Alice, who cares for us, prays for us and enjoys spending time with us and teaching us all about God. So we just had to say a huge THANK YOU ALICE!
Every class in the school made a card and every child has written a message or drawn a picture for Alice. We also bought her a gift, some flowers and some chocolates. Alice told us that she was going to eat the chocolates for lunch!
We really appreciate everything you do for us Alice and we hope you enjoy your gifts and the cards.
Check out the school gallery for a couple more pictures.