Easter Egg Competition Winners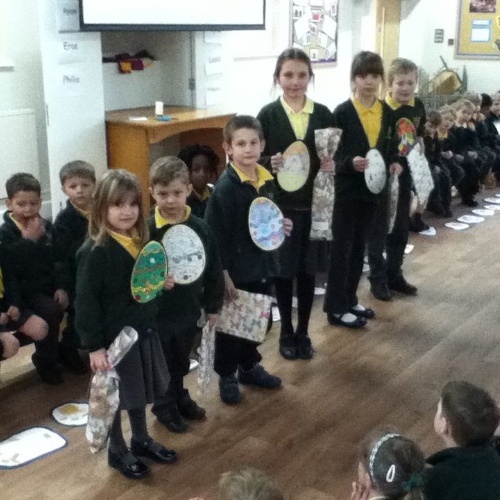 The winners of the Easter egg colouring competition were given their Spring prizes in Worship Assembly on Friday. The children had all worked super hard and had obviously completed most of their designs on their own. The children were given Spring related gifts which were not edible! All children who took part helped to raise about £40 which went towards buying 25 eggs for children throughout the Portsmouth area who, for one reason or another, would not be receiving any Easter eggs this year.
Thank-you very much to all the parents and children who took part.