Grand Opening of the Outside Reading Area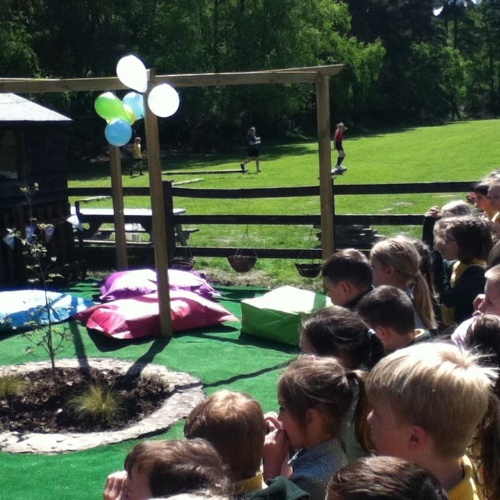 Chichester students complete the outside reading area!
This afternoon we held a grand opening of the outside reading area. The area has now been completed and the children will be able to begin using this area during their guided reading times and during playtimes. The children in year 1 and 2 were excited to be the first to try it out. We would like to say a huge thank you to Bethany, Emily, Olivia and Robyn. They have worked exceptionally hard throughout the year and the children will benefit greatly from it.