St. Matthew's School Walk of Witness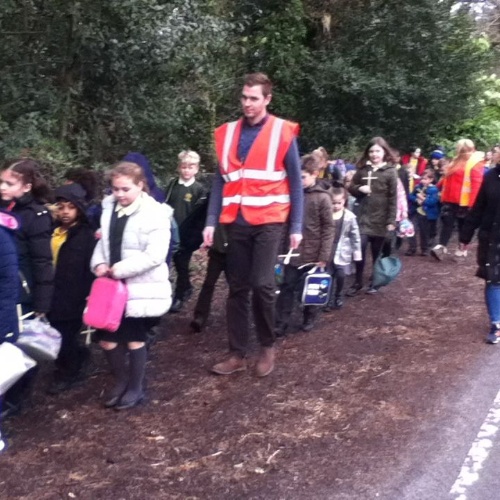 Today the whole school took part in the Walk of Witness.
The whole school walked in silence behind some Year 6 children carrying crosses made out of our Christmas Tree. We walked to help us remember the walks that Jesus took just before He died. He walked into Jerusalem on Palm Sunday and then walked to Calvary where He was crucified. We carried our palm crosses because Jesus carried His own cross.
The children were very respectful and even the Rainbow children managed to stay silent. Check out our school gallery to see some more pictures.
We wish you a very happy Easter Holiday and look forward to welcoming you back to school on Tuesday 23rd April.