Enterprising Year 6 children!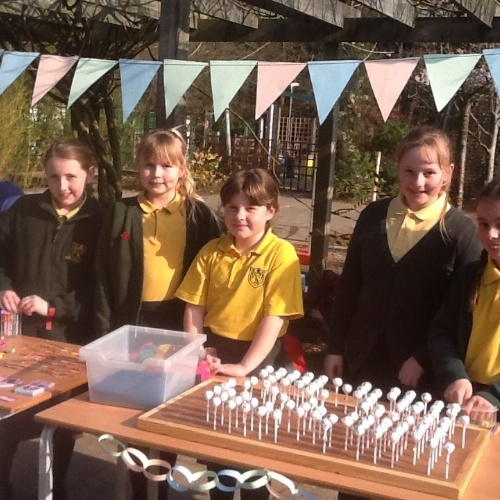 Some of our Year 6 children have worked very hard to organise a lolly pop lucky dip for the children in our school to take part in.
The children were asked to pick a lolly which were all colour coded with books and little toys for prizes. And of course there was a lolly for every win!
£93 was raised. £53 of this will be given to the Shadrack fund and £40 is being spent on wellie racks for the Year 6 children to store their wellies outside.
Well done Amelia, Erin, Elin, Jess and Tilly! And a big thank you to Mrs Knights for her support in organising the event.