Sycamore and Beech visit a Paris cafe!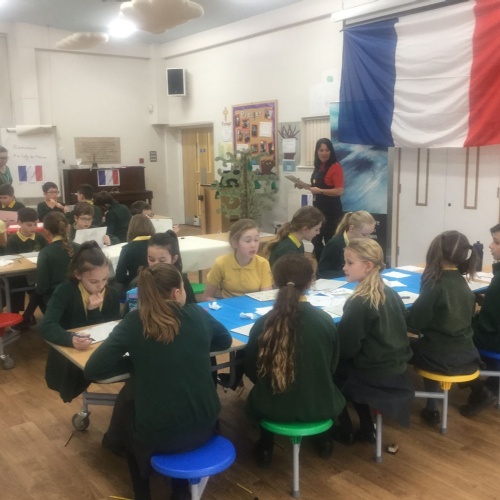 As an introduction to our topic, Fabulous France, the children in Years 5 and 6 visited a French cafe on Tuesday.
At the cafe they listened to the national anthem of France, practised their French conversation skills and ordered a brioche to eat. They also has a game of Lotto.
As part of this topic they will be researching different areas in France and comparing them to places in England. They will also be looking at the French painter Monet and using some of his techniques to create their own pictures.
Check out the school gallery to see the pictures of the day.