Book Week Dressing Up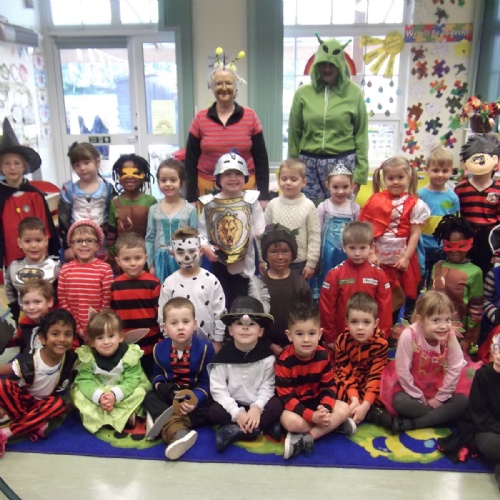 This week has been our Book Week at St Matthew's. Here are some photos of our Dress Up Day!
Each class had a theme for the adults dressing up - see if you can guess what the theme is! Look at al the amazing costumes the children have! I would like to take this opportunity to thank all the parents for the fantastic costumes today! We also had a Book Day lunch - see the pictures below. Each class shared their work in Sharing Worship. We saw comic books, masks, patterned underpants, a model of a setting and giant Borrower props!