Kerry's Last Day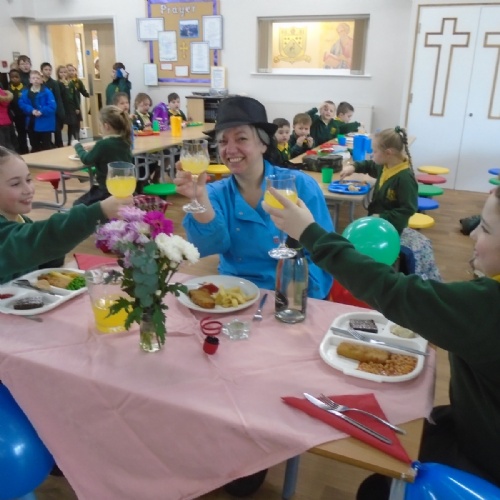 We were very sad today as we had to say goodbye to our amazing cook, Kerry.
Kerry has worked very hard for us. Everyday she feeds a lot of the children and many of the adults in school with healthy and delicious meals. We love the fact that when we queue up for our dinner, a cheery smile awaits us and she knows us all by name.
It is not just at lunchtimes that Kerry has helped us out. She is always willing to get involved in different parts of the school life. She helps at the school fairs, special events like the Year 4/5 restaurant evening and of course cookery club. This is all above and beyond what she gets paid to do and we think she is fantastic!
We are very pleased that she is not leaving us totally and will be around to help out at different events and will pop in to visit us.
Good luck Kerry, we will miss your cooking!