Kola Adedoyin Visits St Matthew's!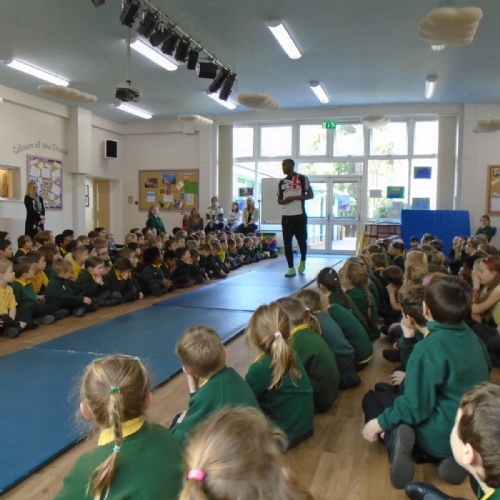 This afternoon GB Triple Jumper Kola Adedoyin visited us at St Matthew's!
The children took part in a fitness circuit alongside Kola and were great at cheering each other on! There was a fantastic 'team' atmosphere in the hall and the children all looked very tired by the end of it. We enjoyed listening to Kola's inspirational story and some of us even got to take part in the drills Kola trains with! We had a school standing long jump competition where Jodie and Joe won. The teachers took part too and Mrs Searle was the winner. I would like to say a special thanks to Maisy for being our photographer and to Jesse for helping run the event with Leon from Sports for Schools!
Don't forget you now have a week to get your sponsorship money in. We have already raised over £480! Thank you to everyone who has sponsored!