Students complete 25 mile walk across the South Downs Way for St. Matthew's!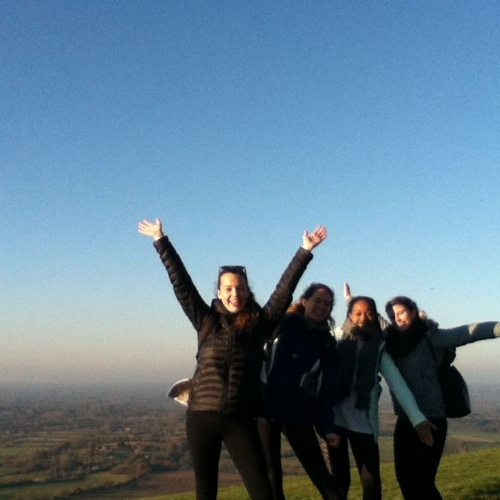 Chichester students raise money for the 'Outdoor Reading Project'.
Robyn, Olivia, Bethany and Emily completed their 25 mile walk across the South Downs Way yesterday, ending at Devil's Dyke. They set off on Friday morning, and arrived at their finishing destination at 2:30pm yesterday afternoon. Mrs Searle and Mrs PH went to Devil's Dyke to meet them so they could congratulate and thank them on their success. So far they have raise £445 which will go towards the 'Outdoor Reading Project'.
The 'Outdoor Reading Project' is a project which the students are undergoing to re-develop an area of the school. They are raising money so that they can turn the area of grass outside years 4, 5 and 6 into an all weather reading garden. They have already drawn up their plans, which have been discussed with classes, and been in talks with a variety of companies to see if they will also support us. We are very excited about this project and believe it will help to raise the profile of reading further in the school.
If you wish to donate to the crowdfunding page, please click on the link below. The crowdfunding page will be open until Tuesday 19th November 12pm. Thank you.