Aliens lost at St. Matthew's!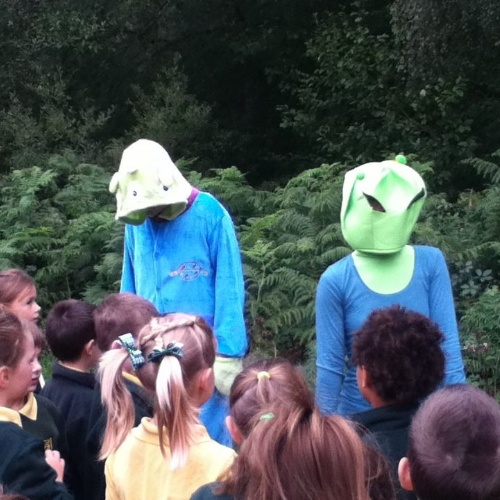 Year 1 and 2 discovered some lost aliens!
On Tuesday morning, Year 1 and 2 were surprised to find two lost aliens wandering around the school field. Apparently their spaceship had been hit by an asteroid and they crash landed into the woods near Bordon. Whilst trying to find help, the aliens came across the friendly children who took them back into class and asked them questions about what had happened to them. The aliens have now gone back to try to find their broken spaceship and travel safely back to the Planet Frazzle. We wish them the best of luck on their journey.