Landscape Workshop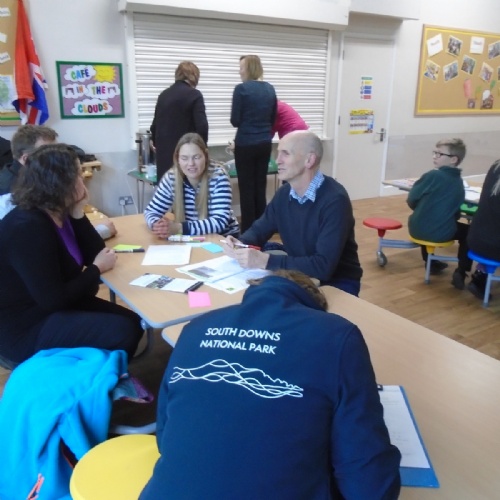 A group of children, parents, governors and staff have taken part in the first of two workshops to improve the use of the school grounds.
The school is working with The South Downs National Park and a landscape architect to look at how our beautiful grounds can be developed to further improve teaching and learning. The first workshop concentrated on looking at what the school currently has to offer and participants were asked to rate areas of the field and playground according to how they were used and their quality. The second workshop on 2nd February will centre on plans for the future.
A five year plan for the school grounds will be created to maximise the opportunities availiable with such a beautiful school site. We will keep you updated on this exciting new venture!