Stone Age Museum!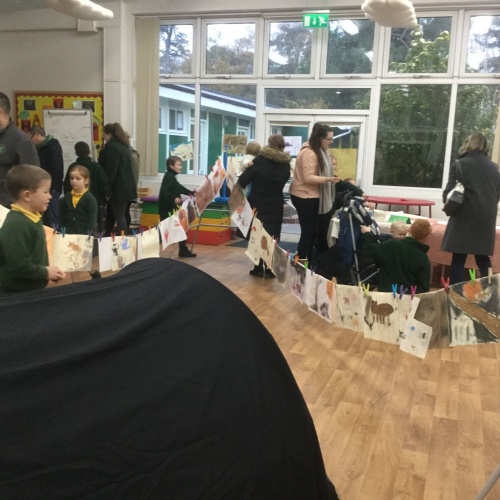 The Stone Age to the Iron Age, comes to life!
Yesterday, Year 3 and 4 hosted the first 'Stone Age Museum.' They worked hard all term putting together their exhibits, from cave paintings to Bronze Age houses. The children set out and imagined the museum themselves, and then had great fun in showing around their friends and family in the afternoon. The children should all be very proud of all they produced.
We also wanted to say a big thank you to all the parents who attended the museum, the children had a brilliant time.
For more photos, please click here.
For more detailed photos of Year 3's roundhouses, please click here.