The Living Rainforest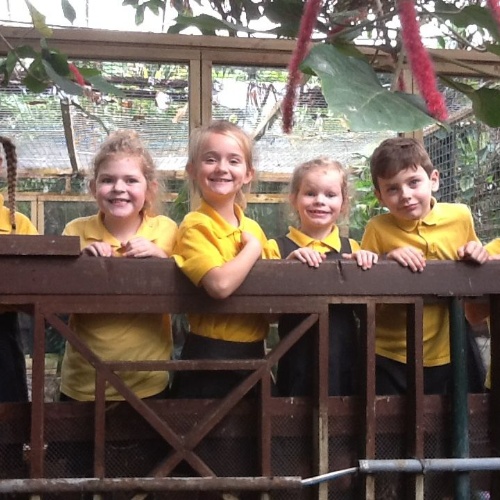 Year 3 and 4's trip to see The Living Rainforest
On Friday 12th November, Willow and Ash Class had a fantastic school trip to the Living Rainforest. We participated in a tour around the rainforest where we found out about the different animals that love there and how they have adapted to the hot and humid conditions. We saw snakes, dart frogs, alligators, a toucan, tarantulas, turtles, tortoise and a large variety of birds which were flying freely around the rainforest. We also noticed the many plants and trees that grow in the rainforest and that create the layered structure. The children had a fantastic experience which will help them in their follow up learning to really understand what the rainforest is like.
Photographs will shortly be posted onto your year group's class page in the 'gallery' so watch this space.
A huge thank you to all of the adults who came and made it possible and thank you to all parents. We had a fantastic learning experience.