Better Points Inter-School Challenge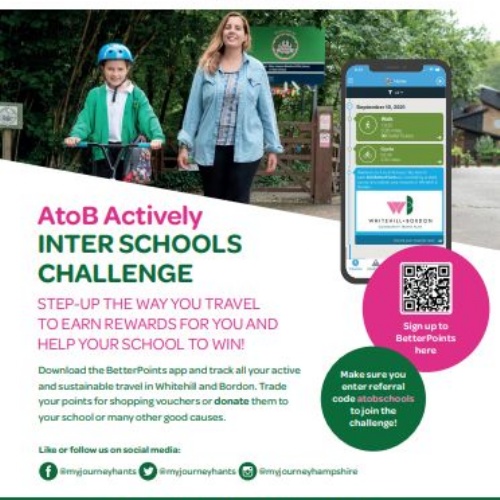 Earn Rewards and Prizes for School!
Earn rewards and win prizes for your school!
We are encouraging all of the parents, guardians and staff to join in the A to B Schools Challenge this term. It starts on 1st October.
In January, the three schools with the highest percentage of participants taking part from each school will top the leader board, and will win cash prizes to spend on resources.
What can you earn for yourself?
You can also earn BetterPoints for all of your active commutes to and from school to spend on high street vouchers, donate to your school or other good causes.
Choose active travel to school and earn 10 BetterPoints per journey over 0.2 miles (400 meters).
If you are new to BetterPoints you can find out more about the main A to B Actively challenge here which is running until August 2022.
Have fun earning rewards for yourself and your school, and grow your team to win!