Pancake Day Race Winner to be Announced on Friday!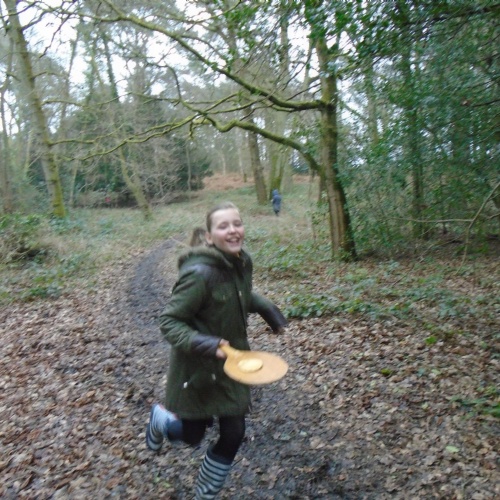 The Year 6 children have had a race to the church whilst balancing and flipping pancakes.
On Shrove Tuesday the whole school had a brilliant worship led by Mr Lewis and Mr Hayward. We learnt all about why we eat pancakes and how we need to say sorry for the things were have done wrong so that we are ready to focus on God during Lent.
After the worship (which involved the St. Matthew's record of how far a pancake can be thrown), the whole school went outside and cheered on the Year 6 children as they raced to the church with a few stops to flip the pancake they had to balance on their bats. All the children made it to the church in one piece although the same cannot be said for the pancakes!
Well done to all of the children who took part! Check out our gallery for some images of the day.