Goodbye Mrs Choularton!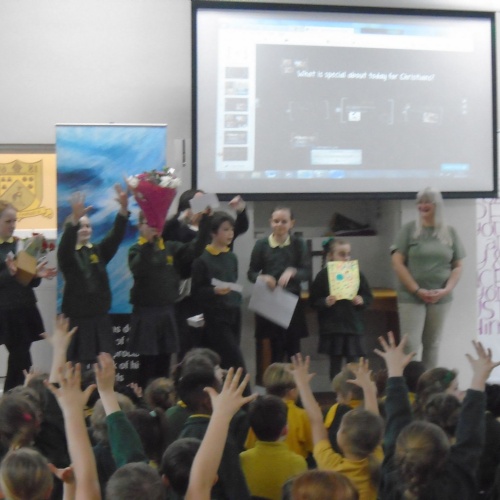 We were very sorry this week to be saying goodbye to Mrs Choularton who has been a brilliant TA for us for the last 16 years.
On Tuesday we said a very sad farewell to Mrs Choularton who is leaving us. She has worked with most of the children in the school and does so much for us.
She has: made the breakfast for Breakfast Choir for many years; made the pancakes for us on Shrove Tuesday; come to Wales and on other residentials for many years and most importantly, helped us with our learning. She always has a bright smile and we will miss her very much.
We wish her all the best with the next step in her journey. We will miss you Mrs Choularton!