Reading Garden Revamp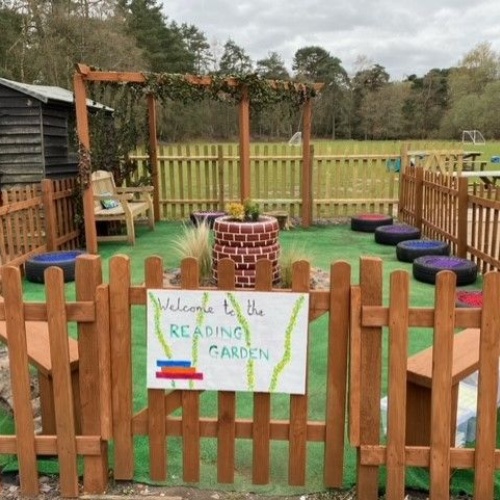 The Reading Garden has had a makeover!
Over the Easter holidays many teaching staff have been busy. As we are entering the Summer term, we thought it would be nice to give the reading garden a slight revamp ready for the children to use it again and make the most of the area. The reading garden was first created three years ago by some students from Winchester who carried out lots of fundraising to raise money to create it. They then put in many many hours of work building and constructing it. That summer the reading garden was used by children from all year groups as a quiet area to read during break times as well as by classes during lesson time. Due to lock down last year and many children working from home, the reading garden wasn't really used and had started to look a little drab and tired. With this new makeover, we hope the children will be excited to use it again. Thank you so much to everyone who volunteered some of their holiday time to help. See below for some photos of the reading area under reconstruction.
Mrs Searle