Who was behind the masks? ... Revealed!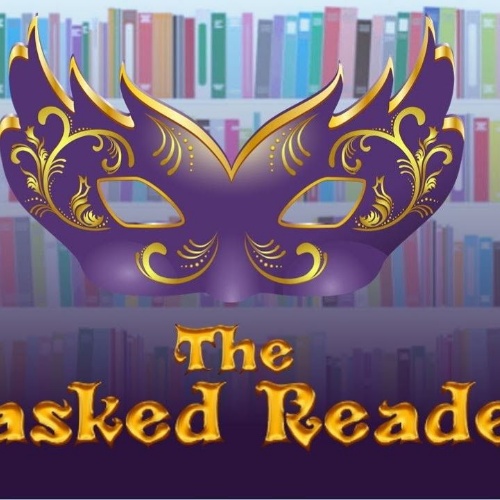 Hi St. Matthew's,
I am back again to reveal who was behind each mask in 'The Masked Reader'. I hope you enjoyed watching it as we all enjoyed sharing our books. If you have not seen the video yet, then look away now as all is about to be revealed!
Contestant 1: Mouse: Mrs Owen enjoys The Wind in the Willows by E.H. Shepherd
Contestant 2: Bear: Miss Searle enjoys We're Going on a Bear Hunt by Michael Rosen
Contestant 3: Octopus: Mrs Harris enjoys Artemis Fowl by Eoin Colfer
Contestant 4: Tiger: Mrs Lund enjoys The Tiger Who Came To Tea by Judith Kerr
Contestant 5: Pig: Miss Prior enjoys The Queen's Knickers by Nicholas Allen
Contestant 6: Warthog: Mr Petts enjoys Holes by Louis Sachar
Contestant 7: Dinosaur: Mrs PH enjoys Vesuvius Poovius by Kes Grey
Contestant 8: Cow: Mrs Burgess enjoys The Boy Who Lived With Dragons by Andy Shepherd
Contestant 9: Cat: Miss Soal enjoys Winnie in Winter by Valerie Thomas
Contestant 10: Panda: Mrs Wheeler enjoys Harry Potter and the Order of the Phoenix by J. K. Rowling
Contestant 11: Dragon: Mrs Partridge enjoys How To Live Forever by Colin Thomson
Contestant 12: Poo: Miss Welch enjoys The Boy at the Back of the Class by Onjali Q. Rauf
Contestant 13: Owl: Miss Lee enjoys The Worried Little Sparrow by Meyrl Doney
Contestant 14: Fox: The Boy, The Mole, The Fox and The Horse by Charlie Mackesy
Contestant 15: Rabbit: Mrs West enjoys My Name is Bob by James Bowen
Contestant 16: Giraffe: Mrs Jollife enjoys Alfie Gives a Hand by Shirley Hughes
Contestant 17: Unicorn: Miss Taylor enjoys George's Marvellous Medicine by Roald Dahl
Contestant 18: Dog: Miss Bennett enjoys Brain Freeze by Tom Fletcher
If you would like to watch the 'The Masked Reader' again I have attached it below. I hope you had fun St. Matthew's.