A Century of Captain Tom Challenge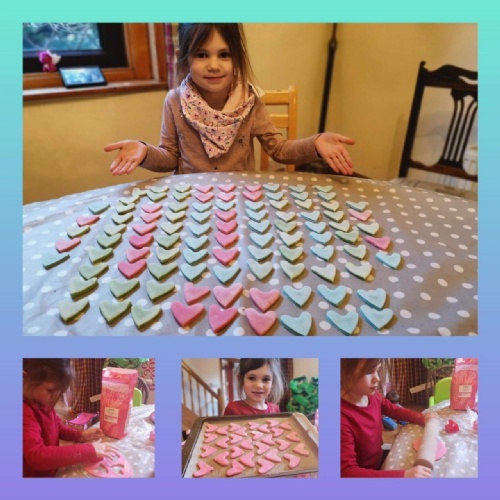 An incredible week of 100 Challenges!
Well, what a week! Last week, we challenged you to do 100 of something in honour of Captain Tom, and St Matthew's certainly stepped up to the task! We've had everyone in school completing their own challenge, as well as lots of you at home. You should all be very proud of yourselves for everything you have achieved. Below are everyone's completed challenges that were sent in - Click on the arrow to drop down each section. Let's give everyone a big round of applause!
Year R
The children in Year R who are in school have taken 100 steps in the wild, wild wood. Let's hope they didn't find anything scary!
Year 1
The children in school have been building towers with 100 multilink cubes. I think we've found some future architects!
Rose has been doing a challenge a day, including counting to 100, doing 100 star jumps, doing a 100 piece puzzle and doing 100 spellings. Well done Rose!
Jasmine has made 100 hearts out of salt dough. What a lot of baking!
Harri has made a paper chain with 100 links. We think your room looks wonderfully decorated with your new paperchains!
Kye has managed to push himself to the limit and do 100 sit ups. We bet you were worn out afterwards!
Theo managed to run 100 laps of his house. How impressive is that?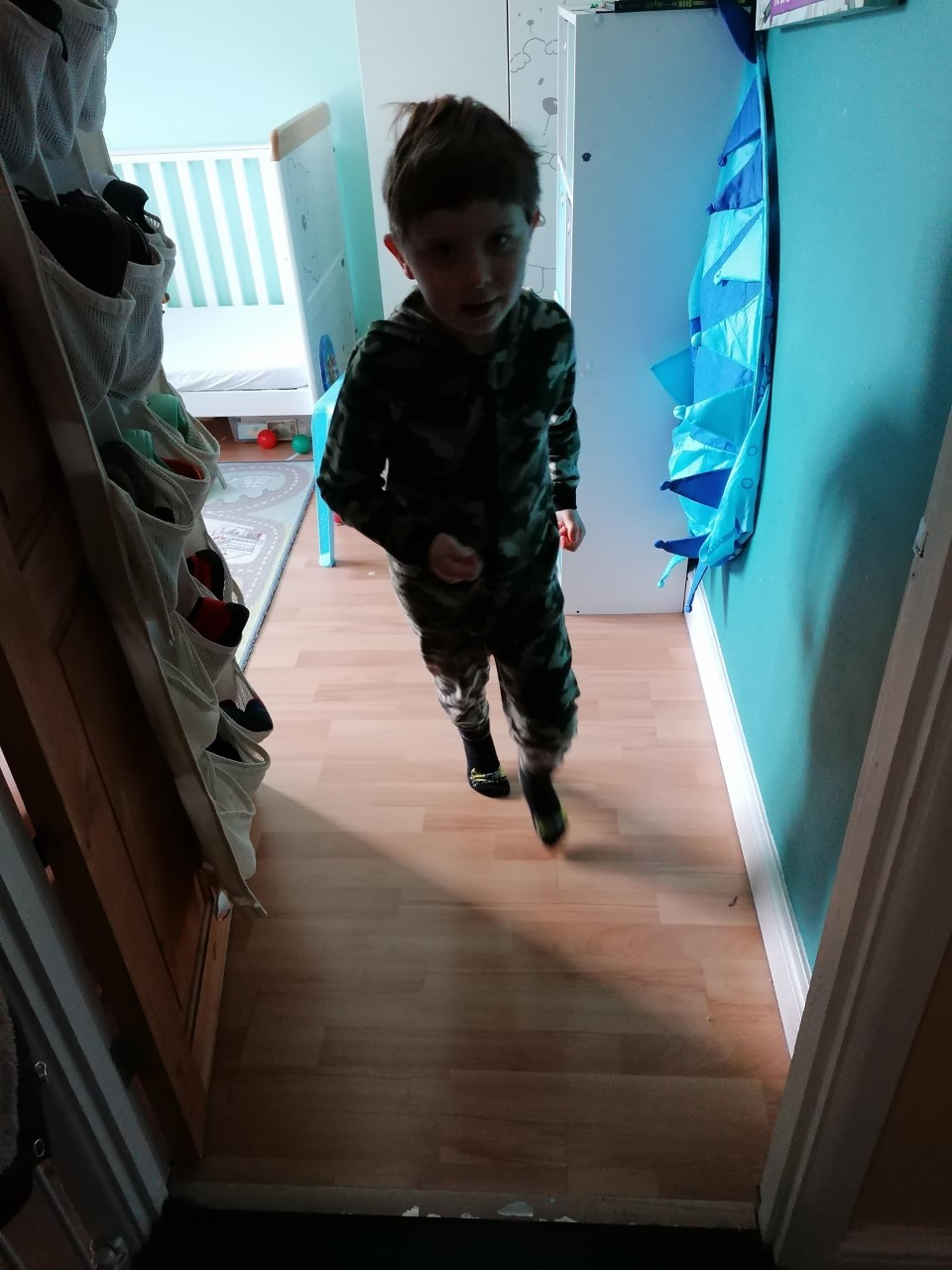 Year 2
The children in school have been making faces, and sticking them around the school. What a great idea! We can't wait to find them when we all come back to school!
Mrs Parker has drawn 100 hearts for the NHS. Such a thoughtful challenge.
Ethan S has also drawn 100 hearts. What a lovely idea, I hope your arm doesn't hurt too much after all that drawing!
Lucy has managed to make a lovely picture using 100 sequins. It looks awesome Lucy!
Year 3/4
Daisy completed a 100 minutes silence. We bet this was really tricky, I don't think we could be quiet for 100 minutes!
Keelan has built a structure out of 100 lego bricks. It looks brilliant, and must have taken you a while!
In school, the mixed Year 3/4 class has decided to do a challenge involving 100 of something sporty. Each child got to pick what they wanted to do.
Keelan decided to do 100 basketball shots, and 100 skips.
Kate, Harry J, Sacha, Fabian, Leo and Zayn went 100 times around the school playground.
Rory, Michael and Matei did 100 times across the rope ladders.
Year 4
In school , the children have decided to draw 100 doodles inspired by captain Tom. They look amazing – let's hope you haven't run all the pens out!
Rory has used 100 objects to make the number 100. He even made sure to clean it all away afterwards. Great job Rory!
For my challenge, I decided to tell 100 jokes. It wasn't easy, but I made it!
Luke decided to do 100 sit ups. It can't have been easy, but he made it! Great effort Luke!
William challenged himself to do 100 press ups. Move on Joe Wicks, there's a new fitness instructor in town!
Bryce tried having a go at 100 trick shots. We hope it wasn't too tricky!
Xander stretched his maths muscles and played 100 TT Rockstars games. Great job Xander, you'll be an expert when you come back to school!
Aidan was also trying his hand at PE, by completing 100 handball bounces. That sounds very tricky Aidan, great job!
Blake decided to have a go at reading 100 pages of his book. We can imagine this must have taken you a while, but we hope you enjoyed the book!
Year 5
The children in school have managed to run 100 laps of the R/1 track. They did this over a 5 day period. That's so impressive!
As if that wasn't tough enough, they also made lego models with 100 pieces of something about Tom Moore. They look brilliant everyone!
The children at home in Sycamore completed 100 times tables questions. We would expect nothing less from the winners of this month's KS2 TT Rockstars tournament!
Kris and Holly managed to make a 100 link paper chain. Great job both of you, this can't have been easy!
Alyssa challenged herself to make a sculpture in only 100 minutes. We think the finished outcome looks great, so well done Alyssa!
Year 6
Year 6 walked or ran 10 laps of the school field. It took them just under an hour. Well done Y6, I imagine you all need a rest now!
Year 6 also made this brilliant tribute wall to Captain Tom, with some lovely poetry and drawings.
It looks great Year 6!
Members of Staff
Mrs Still managed to run 100 lots of 100 metres on the treadmill. This week 100 metres. Next year, the marathon?
Mrs Jolliffe managed to walk 600 km in 100 days. On Friday she walked 6km, which is 1/100th of her total amount. That's incredible Mrs Jolliffe, great job!