Reading Challenge #4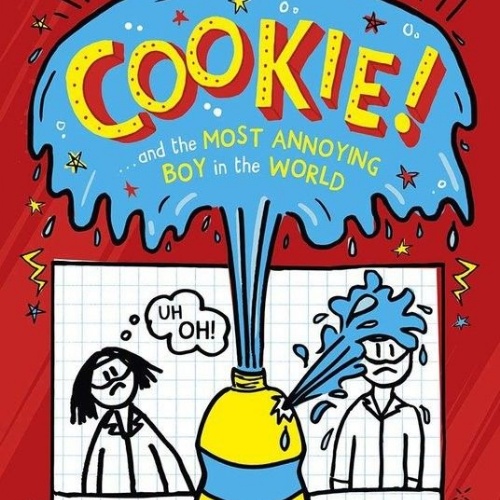 Good Evening St. Matthew's,
Oak National Academy's Virtual Library has a new book that I would like to introduce you to. This week's book is Cookie! and the Most Annoying Boy in the World by Konnie Huq.
"Cookie thinks her life is over because her best friend is moving to Solihull. She begs her parents for a pet to fill the void and sets her heart on the cutest kitten in the pet shop, Bluey. But then the most ANNOYING boy she's ever met in her entire nine years buys Bluey and renames her Nigel! And then he joins her year at school! If that wasn't bad enough, he then moves in next door to her. AAAAGGGGHHHHH!
But it's not all bad. Cookie gets the chance to go on her favourite TV show, Brainbusters. It's only a chance though - she'll have to win the school science competition first, which shouldn't be too hard. All she has to do is keep her head down, but unfortunately that's not Cookie's strong point..."
Konnie Huq used to be a CBBC presenter on Blue Peter and has since become an author. This is the first book in the series. Instead of publishing it as an Ebook, this week, you can listen to the audio book of her story. I hope you enjoy it.
Cookie! The Most Annoying Boy in the World by Konnie Huq
If you are still reading the other books which I have advertised, you can find them at the links below.
Mr Tiger Betsy and the Blue Moon by Sally Gardener
The Girl Who Stole An Elephant by Nizrana Farook
The Story of Tracy Beaker by Jacqueline Wilson
I hope that you are enjoying these books. I will continue to promote a new book each week and I really hope that you enjoy reading them. Please email me to let me know if you are enjoying these books or if there is a particular book that you are enjoying, if you have done any activities linked to any of these books or simply feedback on whether you are finding this useful. I would love to hear from you. My email address is: r.searle@st-matthews.hants.sch.uk
Happy reading everyone!