Being active for Children in Need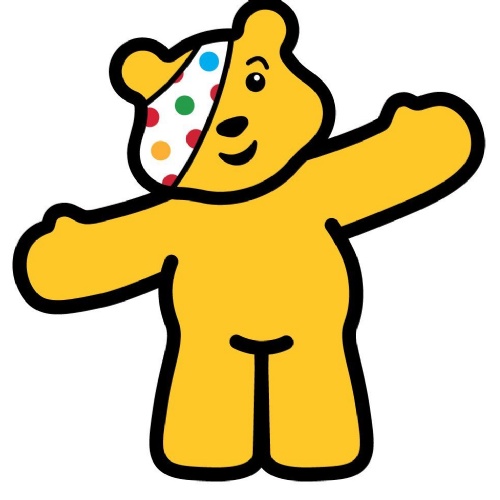 Yesterday, Mrs PH set the school a challenge to do something active and donate £1 to Children in Need!
Well, the staff have been dipping into their pockets and getting active! Check out the photos and videos to see what we have been up to!
Lets start with the professional! It gets worse from here!
Mrs PH, Mrs Jolliffe and Pudsey have been for a socially distanced jog round the field! I think Pudsey won! Although, latest reports from the school field tell us that Mrs PH and Pudsey are still running! Can they make 24 hours like Joe Wicks?
No! But we still think half an hour is pretty impressive!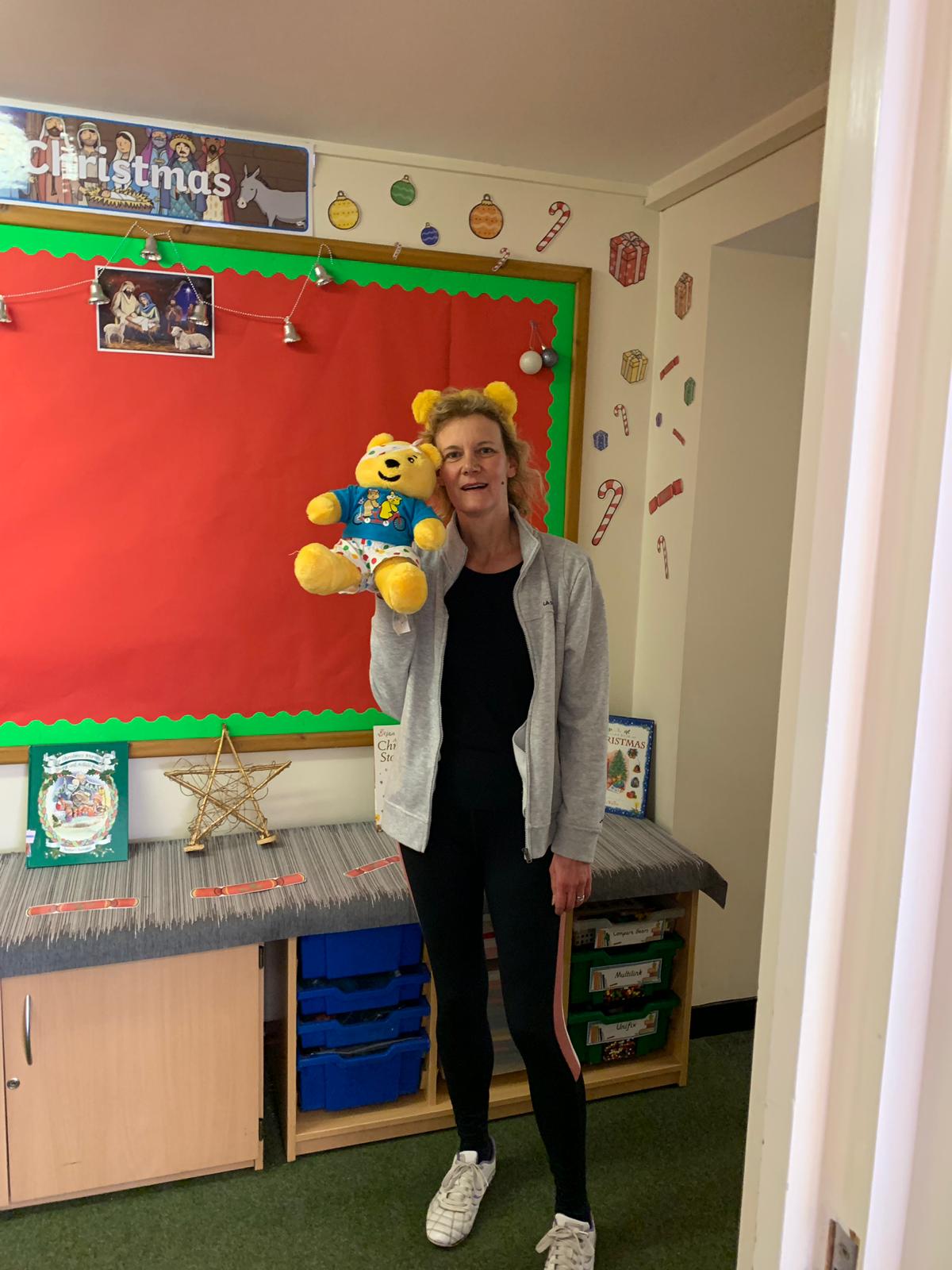 Some of the other teachers in school have been having some fun with the equipment while they can! Please watch Miss Searle's challenge with the charriots of fire music playing!
The Willow Class Team have taken it to a new level with an added challenge!
There are some seriously talented hula hoopers on the staff. A hidden talent!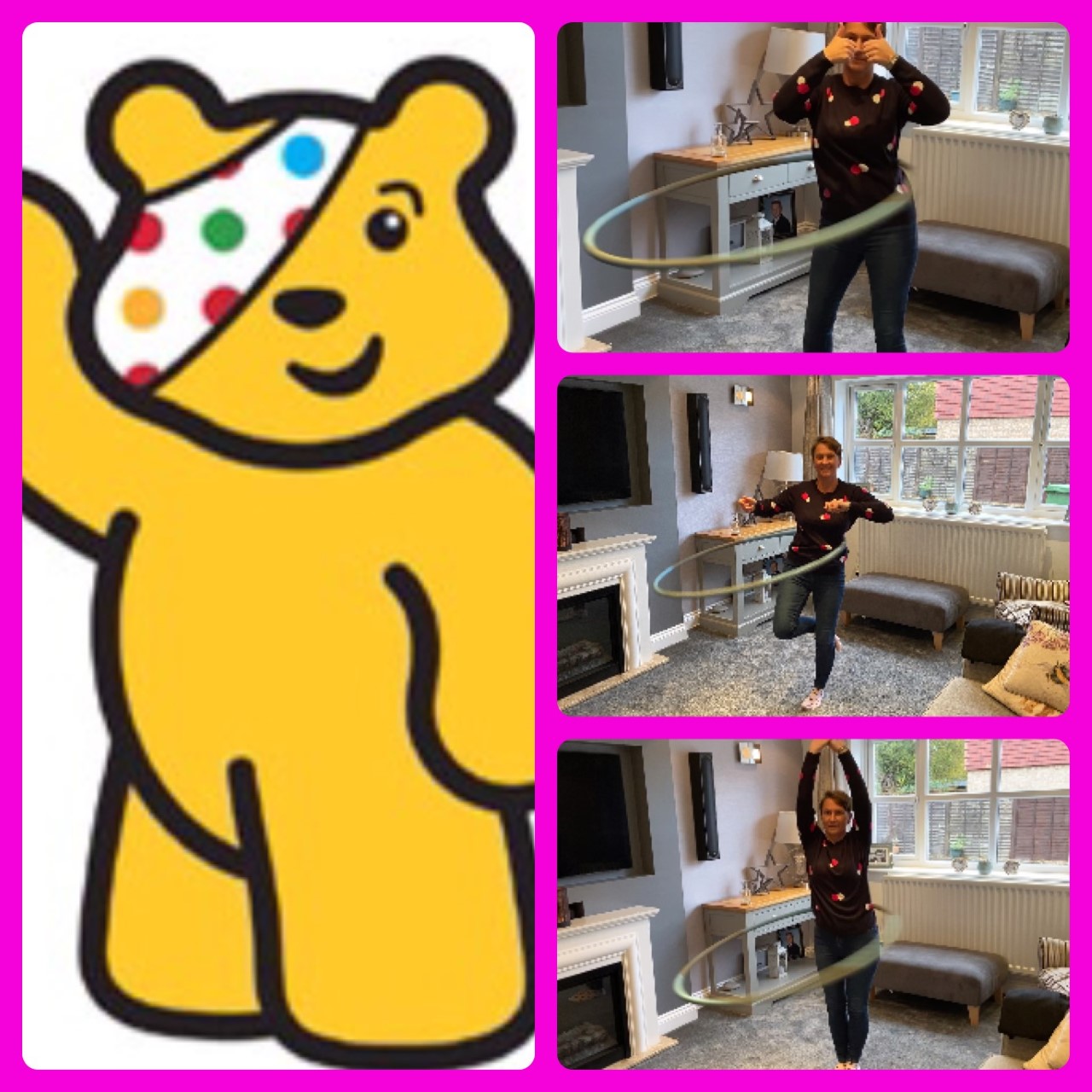 Miss Lee is trying to cycle back to school. It might take her some time!
Mrs Partridge, however, is being much more productive and cycling round a volcano!
Miss Welch is taking the challenge online! She has spent an hour doing non-stop Just Dance on the Switch. We hope she didn't knock anything off the shelves!
Whilst Mrs Parker is going old school!
Meanwhile, Mrs Searle has just been standing around... on her head!
Finally, Ash Class got into the fun on their zoom call this morning and wore some very interesting hats! Good job Ash Class!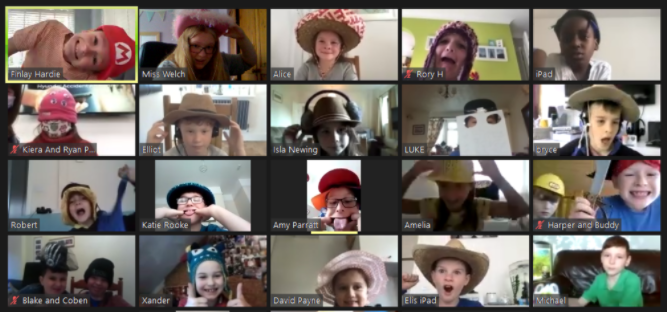 There is an extra activity for you to do on the Forest School page, do check it out!
We hope you've enjoyed our videos and pictures. Let us know what you've been up to on the class blogs!
Well done for all your hard work this week, we are very proud of you! Have a relaxing, fun and safe weekend!