Year 6 WW2 - European Invasion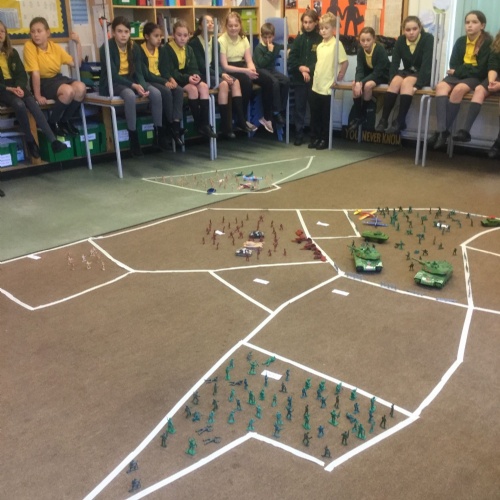 In year 6 this week, we recreated the invasion of Nazi Germany of Europe and how the battles unfolded. Using toy soldiers, tanks, planes to recreate battles such as: Battle of Britain, Dunkirk, and D-Day.
We then looked at how the Allies pushed back Nazi Germany, to surround Berlin to end the war, and the Nazi party.
Please see the pictures below showing how the children recreated the 6 years of battles.