Working From Home (Week 8) 11.05.2020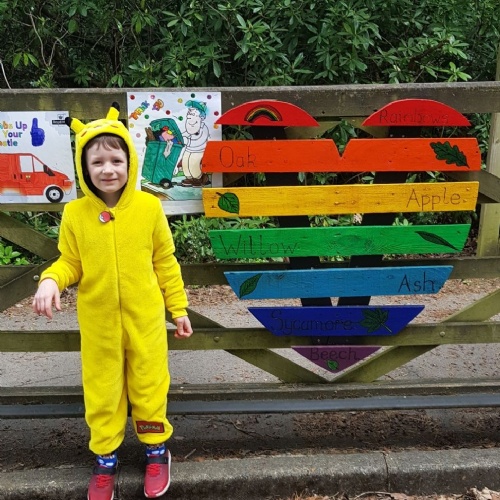 Working From Home (Week 8)
I will continue to update this blog each week with work you can do and things to keep you busy. I hope that you have all had a lovely weekend and are ready for the week ahead. If you have any questions or photos for the blog you can email me at misssoal@yahoo.com
IF YOU WOULD LIKE ME TO GIVE YOU A CALL ON THE TELEPHONE, PLEASE EMAIL ME AT misssoal@yahoo.com WITH A DAY AND TIME WHICH WILL WORK BEST FOR YOU!
This week we are continuing our Topic of COMOTION IN THE OCEAN. Lots of you have already completed your Underwater Sea Creature Project and I am so fascinated by the animals which you have found.
Please listen to this special message:
News

-We have a Oak Class Youtube Channel. It features daily videos of the Oak Class animals, puppets, messages from Mrs PH and Stories! Find our channel here: https://www.youtube.com/channel/UCg9ajMOID2ZApLI8ae2A8zg

-If you would like to send Miss Soal anything for the blog or ask any questions you can email this address:

misssoal@yahoo.com
RE
Thank you to everyone who wrote beautiful prayers for the key workers. You can see them all in this video:
- People who follow the faith of Judaism have been celebrating Passover this week. But what is Passover? Click on this link to learn all about the story of Passover:
Once you are familiar with the story - create a story map to re-tell the story. i.e
Box 1: Moses lived in England
Box 2: Moses asked the Pharaoh to set the Jewish people free
Box 3: The Pharaoh said no, and God was not happy
Box 4: So God sent...
English
- Watch this video read my Mrs Searle:
- Can you write a story in this style but ... with a twist! HOW TO FIND UNDERWATER, HIDDEN PIRATE TREASURE. Imagine a pirate dropped his treasure and it sunk all the way down to the bottom of the sea. How would Albie get to it? Would he dive? Use a submarine? Travel on the back of a fish?
You could plan your story using a story board with pictures!

You could present your story as a book by folding pieces of A4 paper in half and stapling them together.

This is a big task and you may want to do two pages a day.
Once you have finished writing and illustrating your stories you could post them to school, for the children who are still at school to read.
Phonics
- Play PLANETARY PLURALS on Phonics Play:
In Oak Class this week we would be exploring the rules which we follow when writing plurals (more than one of a 'thing'). When do we add s? When do we add es? Sometimes the whole word changes! See if you can spot any patterns while playing PLANETARY PLURALS
If you would like to try any of the other games you can use this log in and password:
Username: march20
Password: home
-Add some more 'High Five' hands to your tricky word wall. Have you got these Tricky Words: oh, their, people, Mr, Mrs, looked, called, asked, could?
- Sound Hide and Seek
Find some sticky notes (or paper with bluetack)

On the sticky notes carefully write these sounds: ai, ee, igh, oa, oo, ar, or, ur, ow, oi, ear, air, ure, er or these Tricky Words: oh, their, people, Mr, Mrs, looked, called, asked, could

Ask someone in your family to hide the post-it notes all over the house (especially on things you'll need during the day i.e. toothbrush, toilet roll, milk)

Every time you find a sticky note throughout the day say the sound or the word. If you get it right, you can keep it and get a point. If you get it wrong the person who hid it gets a point and can re-hide the note.

WHO WILL WIN??
PLEASE checkout the other writing ideas and activities at the bottom of this blog page.
Mathematics
-"Tiddler the Story Telling fish needs to get to school at 9 O'clock. Before he goes to school he has some jobs to do. He needs to get dressed, which takes 10 minutes. He needs to eat breakfast which takes 15 minutes. He needs to brush his teeth, which takes 5 minutes. He needs to walk to school, which takes 15 minutes. What time would he need to get up, in order to complete all these tasks?"
How many minutes in an hour? How many minutes in a quarter of an hour? Do you need to add or take away the total minutes from 9 O'clock? Can you write 9 O'clock on a digital and analogue clock? What would Half Past 3 in the afternoon look like on a digital and analogue clock?
Tiddler stops to talk to a mermaid for 5 minutes. What time would he get to school now?
-Watch Lennon's video and have a go yourself:
-Please also complete the work set on Matheletics!
Science
-Have a go at making your very own LAVA LAMP!!! You could make it blue and add plastic fish so it looks a little aquarium.
Art
Watch TJ's video and have a go at making an underwater surprise yourself:
Design and Technology
- Can you design an outfit for a fish, frog, axolotl or a tadpole? Remember that it needs to be waterproof! What materials would you use? How would you assemble it?
Have a go at drawing and labelling the outfit

Source the materials from your recycle bin or old clothes

Assemble your outfit

Send a photograph of your design and outfit to misssoal@yahoo.com for this weeks FROGGY FASHION MAGAZINE (by Friday please)
PE
- Can you follow this PE lesson?
A few additional writing activities which you could do at home:
1. Writing on the floor and walls outside with chalk (write over them a second time with water on a brush and they will disappear!)
2. Using a squeezy water bottle/paint brushes, writing on the floor outside with water
3. Rainbow Writing - writing every word or letter in a different colour
4. Writing letters for... the class pets, fairies, pixies, dinosaurs (to go in the Tardis), buddies in year 4. (If you wanted to write a letter to me or the other teachers at St. Matthew's, I will happily write and post one back to you)
5. Writing in sand or loose dirt with a stick
6. Writing secret messages (with your finger) on your friends back, hand, arm, foot. Can you work out what they wrote?
7. Setting up a tuck shop, writing lists, labels, receipts, recipes (also great for learning about money)
8. Draw the outline of an animal and write inside the shape about it
9a. Writing words on Post It notes and organizing them into sentences
9b. You could also write words on building blocks or lego bricks and connect them together to make a sentence
10. Set-up a hidden writing den in your house, where you can hide away and write in your own 'personal diary'
11. Speech Bubbles - stick googly eyes on things around the house (chair, cucumber, spoon) and write a funny speech bubble on what it could say. "Do you like my spiky hair Mr Fork"
12. Writing words on strips of paper and making a sentence paper chain