What Oak Class Have Been Doing at Home (Week 6)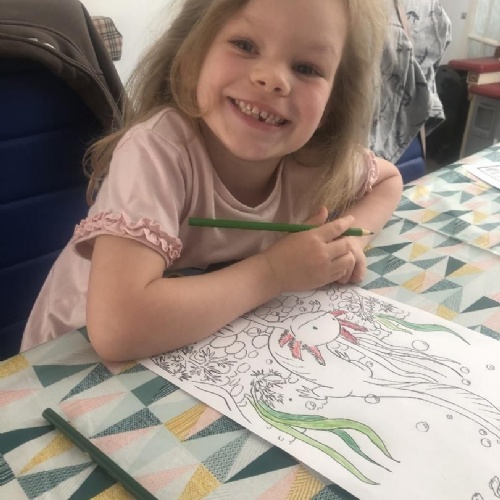 Children's Blog Posts (Week 6)
IF YOU WOULD LIKE ME TO GIVE YOU A CALL ON THE TELEPHONE, PLEASE EMAIL ME AT misssoal@yahoo.com WITH A DAY AND TIME WHICH WILL WORK BEST FOR YOU!
Ethan has had a go at the Tricky Word challenge which I set this week! Looks like he had a lot of fun AND he got 6 right! Well Done Ethan!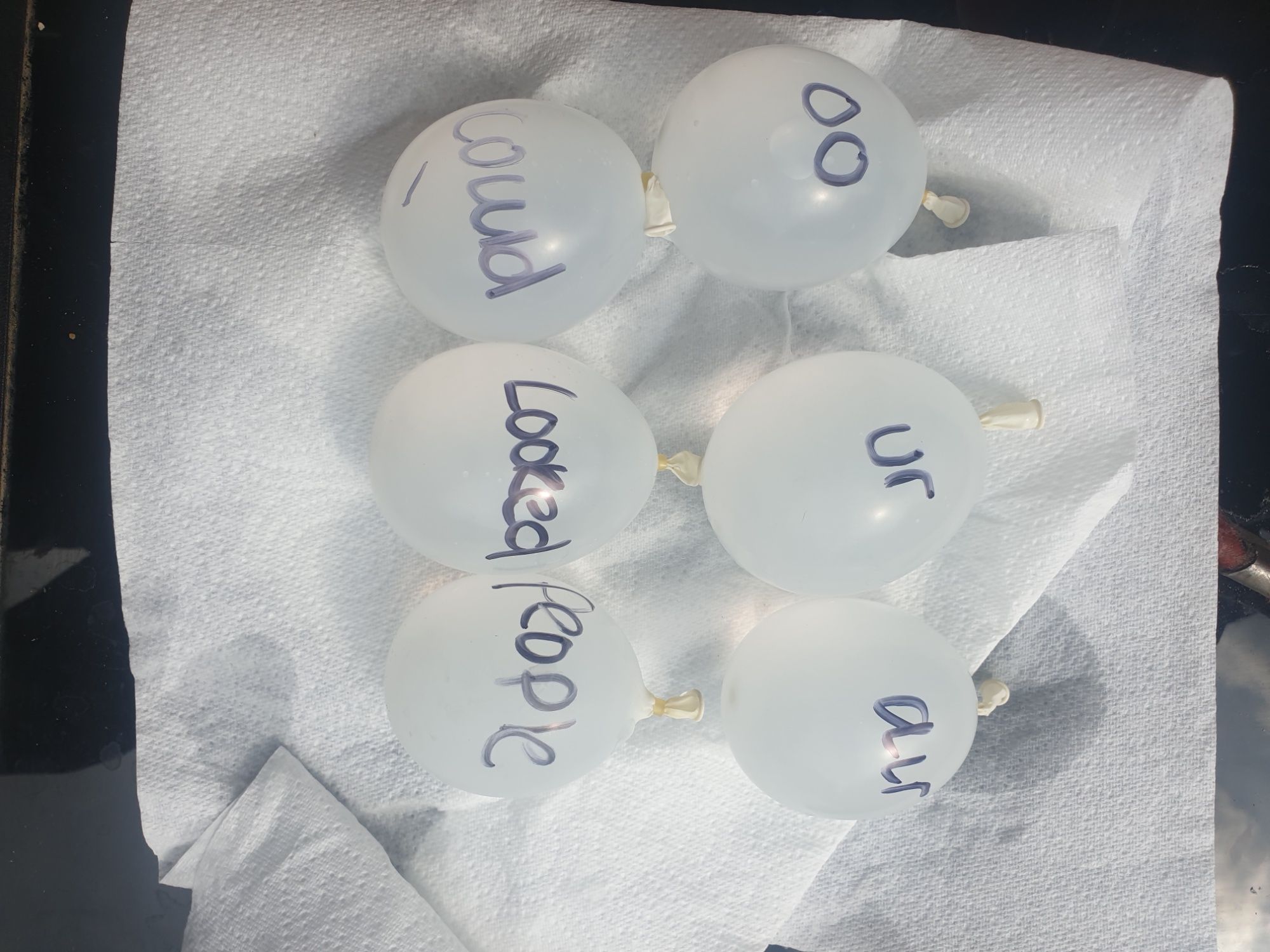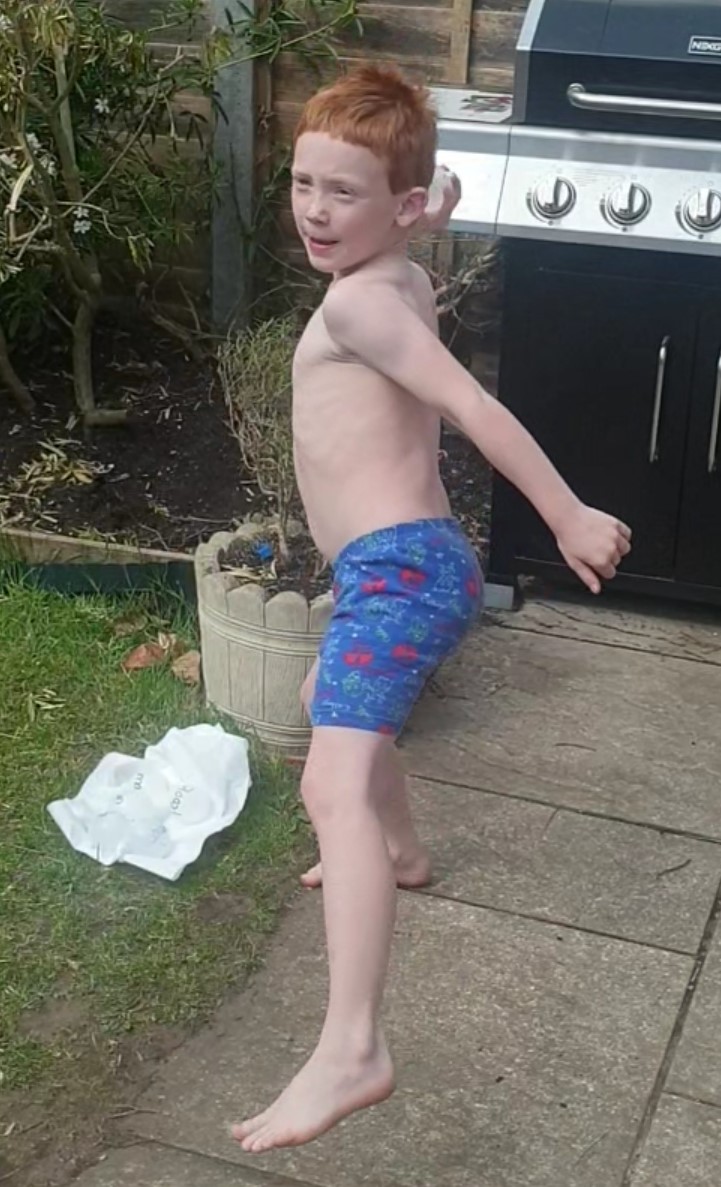 Ethan has been busy writing and drawing at home this week.

You will never guess what Charlie found in his reading book ... A SAND DRAGON!!

Sophie has been getting creative at home. She made this awesome lava lamp - it looks like the one in Oak Class!

Lennon made this awesome LEAF POSTER at home. Do you have any of these trees in your garden?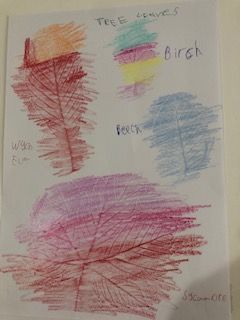 Lennon also has been doing some chalk mathematics! Video coming soon ...

Lucy made these fabulous video on Axolotls!
Ivy has put on her teacher had - and planned a lesson to teach you all about a special type of fish!
Charlie has been a super star at home this week, doing lots of different subjects and completing lots of projects. Charlie drew a rainbow fish and jellyfish to put in his window to spread hope and happiness.

For RE Charlie has taken on the role of 'creator' and created his own animal. This is the MUSTACHE-O-SPLOT: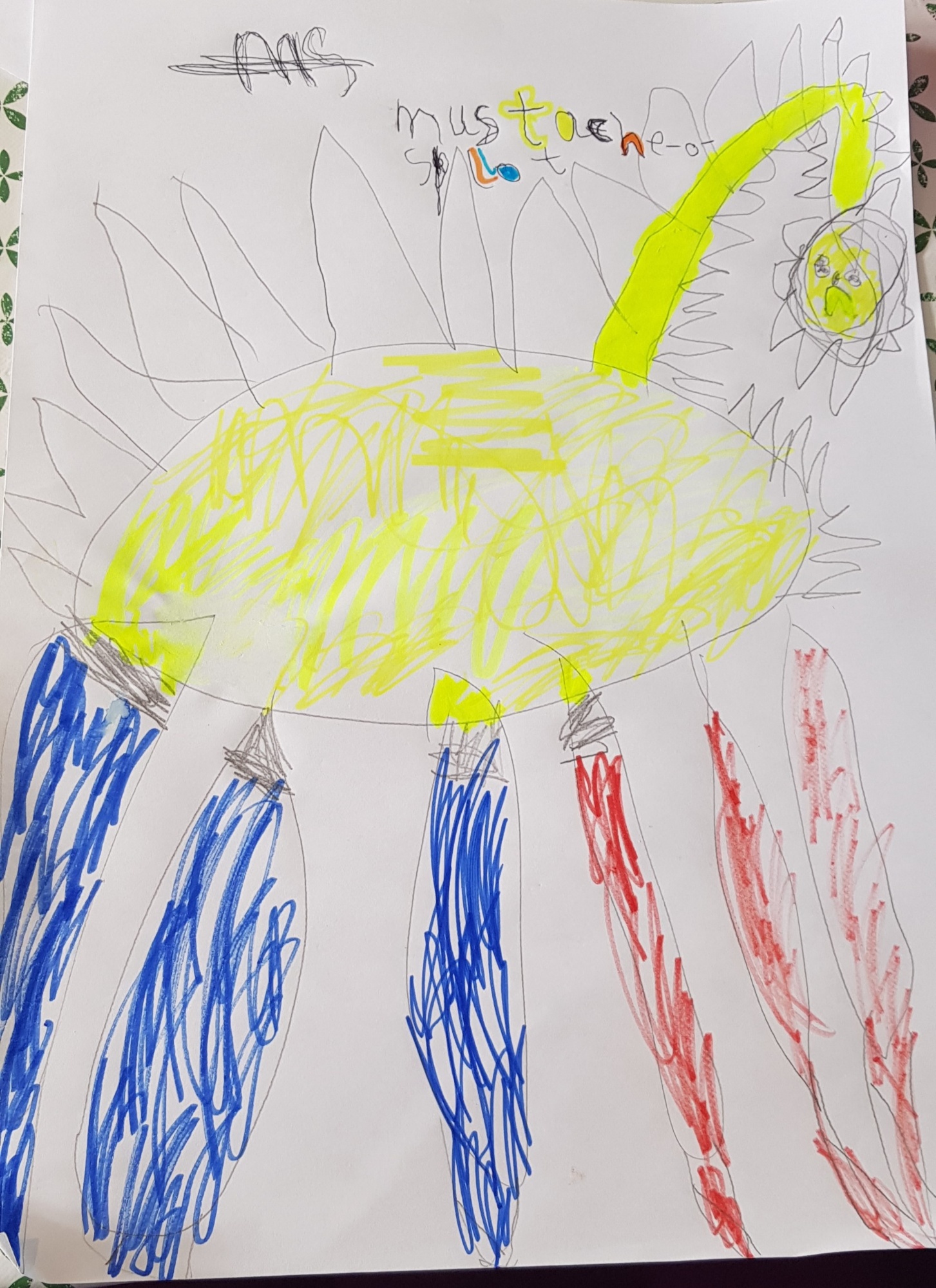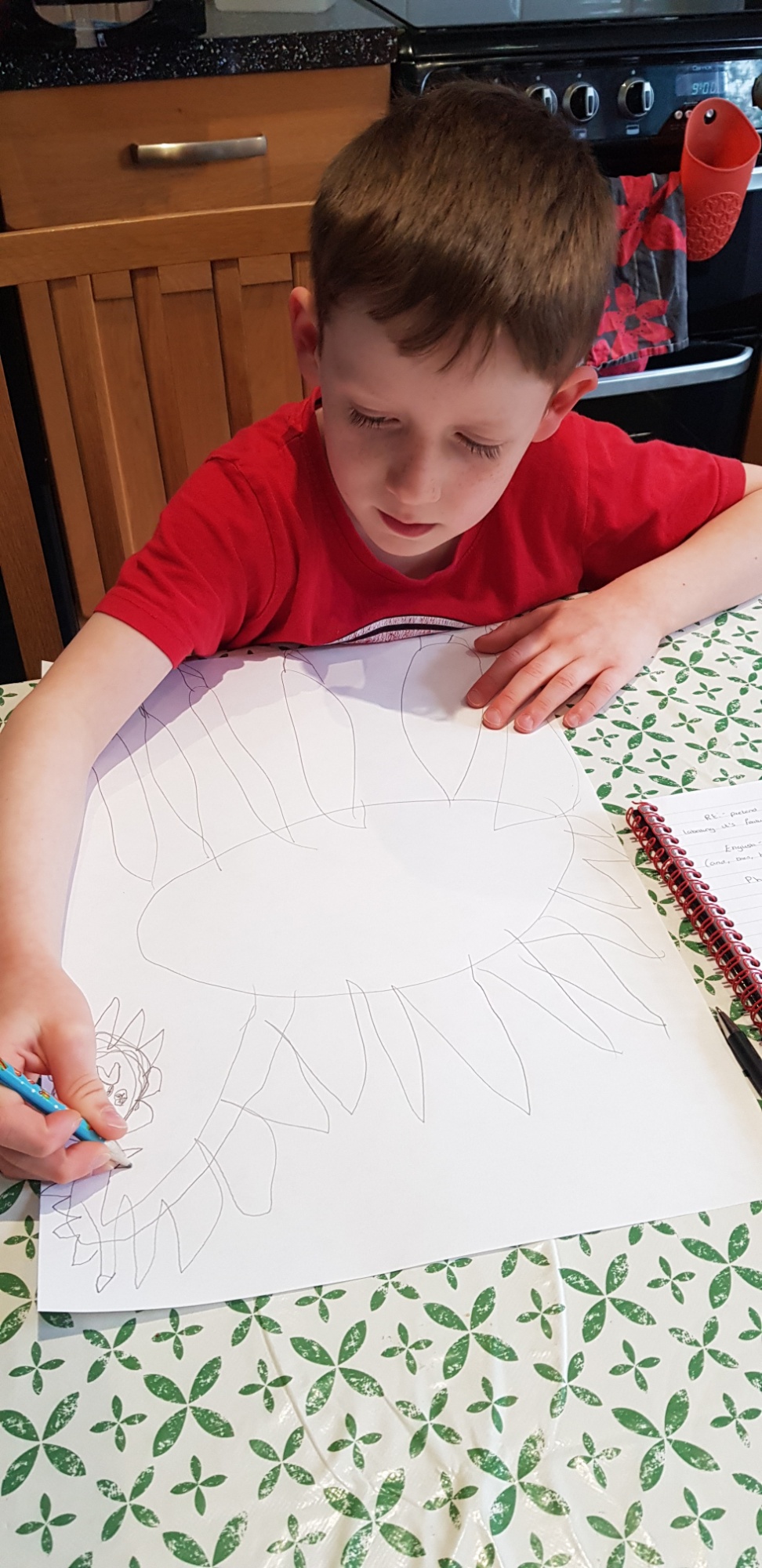 Charlie wrote these beautiful prayer - maybe you could say it tonight before bed?

Ethan moved house last week and has been busy decorating and organising his new home. He has found time to keep up with the work on the blog - which is fantastic. Ethan has been completing mathematics work based on adding and subtracting. He also had a go at the weekly word problem. Can you peer mark Ethan and see if he got it correct?


Ethan also completed a rainbow fish to go in his window and a AWESOME poem about a blue crab.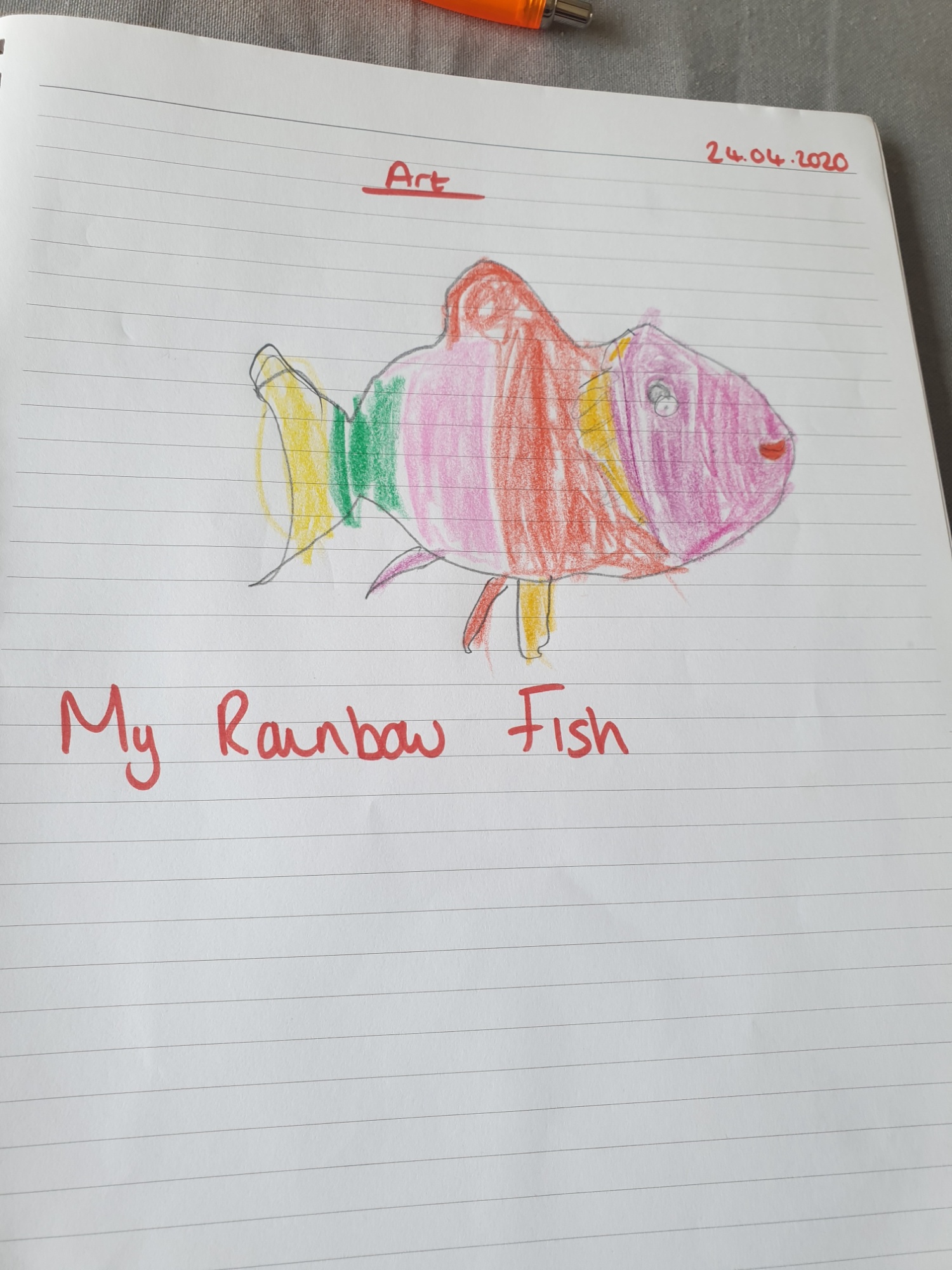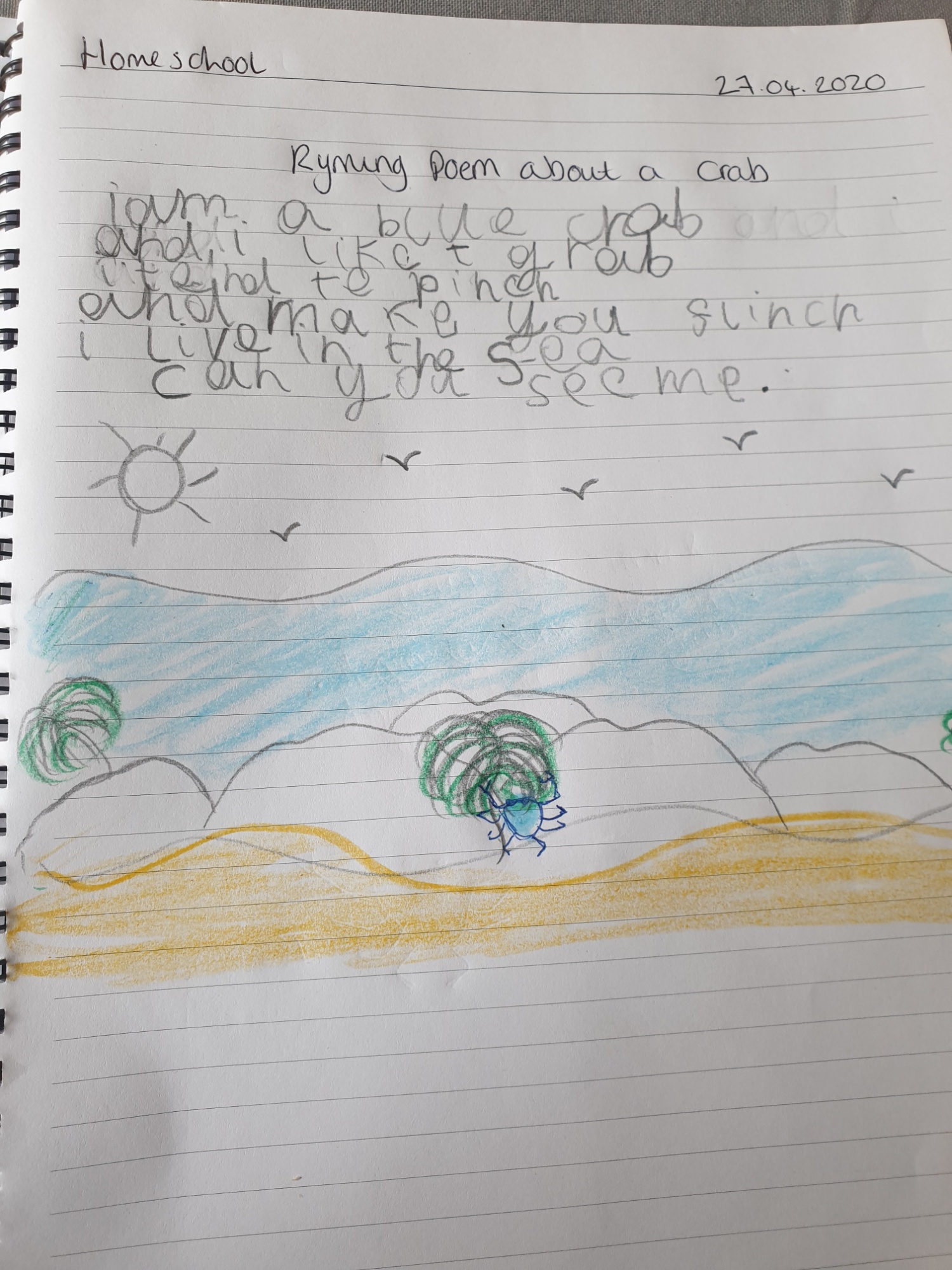 Isla has been very busy at home. Isla completed the work on the blog, researching and writing about axolotls. Isla also made this beautiful rainbow fish and wrote about it.