What Oak Class Have Been Doing at Home (Week 5)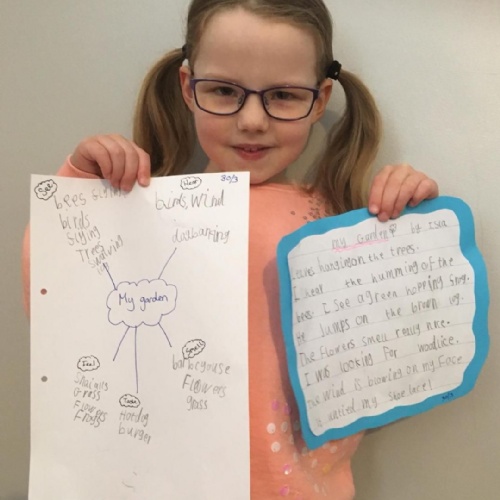 Children's Blog Posts (Week 5)
IF YOU WOULD LIKE ME TO GIVE YOU A CALL ON THE TELEPHONE, PLEASE EMAIL ME AT misssoal@yahoo.com WITH A DAY AND TIME WHICH WILL WORK BEST FOR YOU!
Lucy has been so so busy at home this week - learning all about Axolotls. There is a video coming soon BUT here is a sneak preview of what she has been up to.

Sophie and her brother Ethan have been getting very creative with Lego. I can see a intricate house and a ice-cream van. What can you spot?