Working From Home (Week 4) 13.04.2020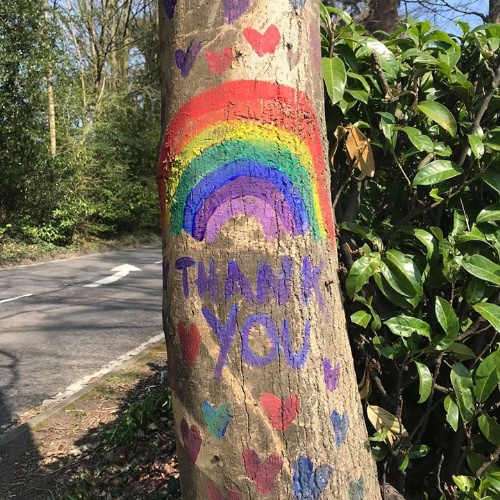 Working From Home (Week 4)
I will continue to update this blog each week with work you can do and things to keep you busy. I hope that you have all had a lovely weekend and are ready for the interesting week ahead. If you have any questions or photos for the blog you can email me at misssoal@yahoo.com
This week we are focusing on Animals. These are a few ideas of things you could do at home during this Easter Holiday. Next Week we will be starting our new topic COMOTION IN THE OCEAN.
News

-We have a Oak Class Youtube Channel. It features daily videos of the Oak Class animals, puppets, messages from Mrs PH and Stories! Find our channel here: https://www.youtube.com/channel/UCg9ajMOID2ZApLI8ae2A8zg

-If you would like to send Miss Soal anything for the blog or ask any questions you can email this address:

misssoal@yahoo.com
RE
-The Creation Story - An alien has come back to planet Earth and asked you 'What order do Christians believe the world was created in?'. Can you research the story of creation by looking online, in books, the bible and asking your family. Once you are confident that you know the order of the creation story, can you present the information for the Alien. You could do this as a video, through drama, writing a piece of music, a poster, a leaflet or any other creative form.
English
- Research the PANTHER CHAMELEON. What facts can you find? What do they eat? Why are their eyes special? And is it true that the camouflage? You could present this information as a video, a information leaflet, a poster or any other creative form. Please send your projects to me at misssoal@yahoo.com for a special personalised video message from a REAL PANTHER CHAMELEON.
Mathematics
-"Miss Soal has got lots of animals and needs to buy their food. She needs to buy one of all these pieces of animal food. How much would it cost her? "
Locust - 20p
Muesli - 10p
Cabbage - 5p
Sweetcorn Stick - 5p
Bloodworms - 12p
How could you work this out quicker? What would happen if she needed to buy 2 of each piece of food? (doubling).
Art
Paint, draw, colour, collage or sketch a picture of bear. Put it in your window to make a massive BEAR HUNT!
Design and Technology
-Using lego bricks or building blocks, can you make a tortoise? Perhaps you could use your lego creation to make an EASTER LEGO MOVIE!
-Design your own version of Emily's game:
Outdoors
- Have a go at making a bug catcher: