What Oak Class Have Been Doing at Home (Week 2)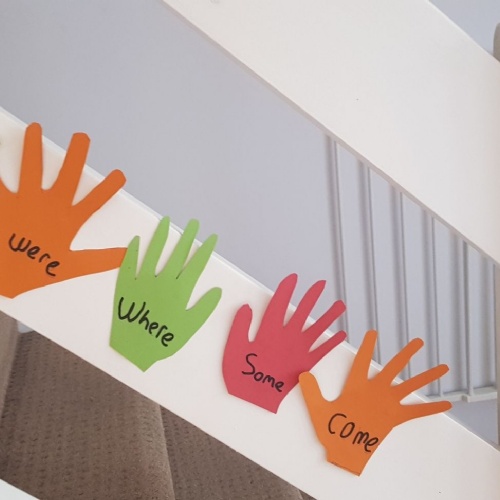 Children's Blog Posts (Week 2)
If you would like to send Miss Soal anything for this blog, please send it to misssoal@yahoo.com
Joshua has been so busy this week! He began the week by decorating unicorn cakes for his sister's birthday! He has been doing lots of activities for the lead up to Easter - it looks like he has go the fluffy tail very close to the bunny's bottom. Joshua has been going on some walks in the woods. Joshua researched all about the underwater creature, the CHRISTMAS TREE WORM! They are really cool! He also made a beautiful rainbow for the window.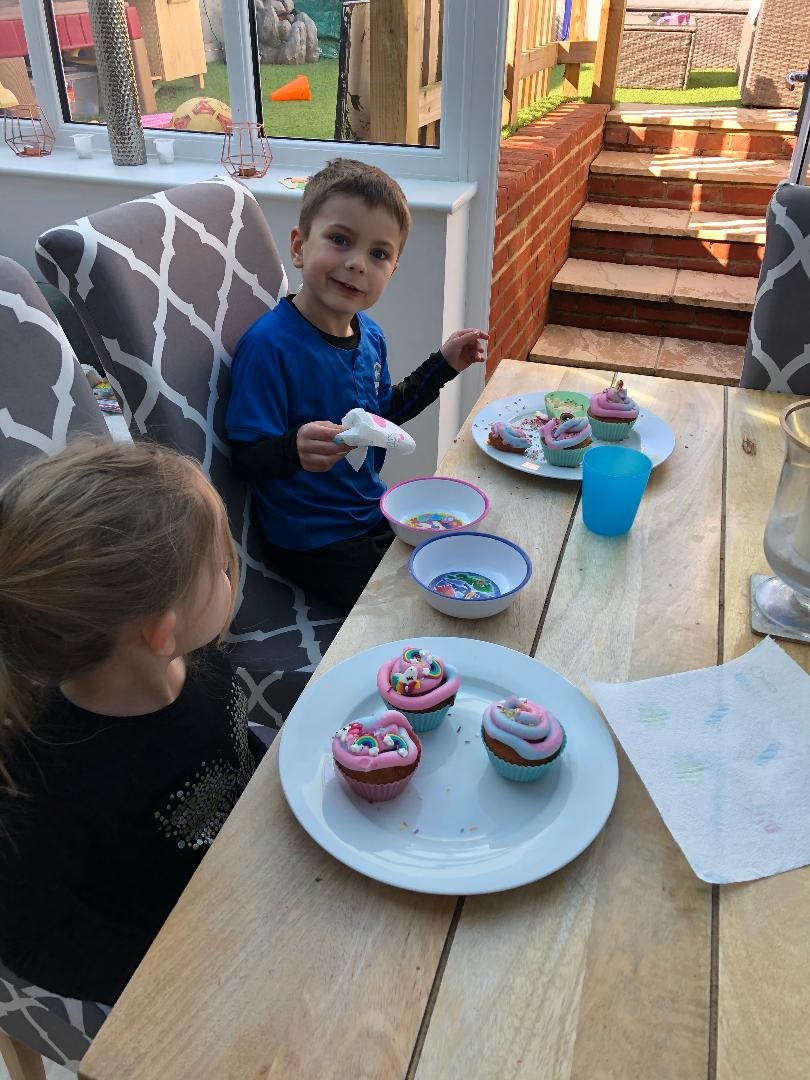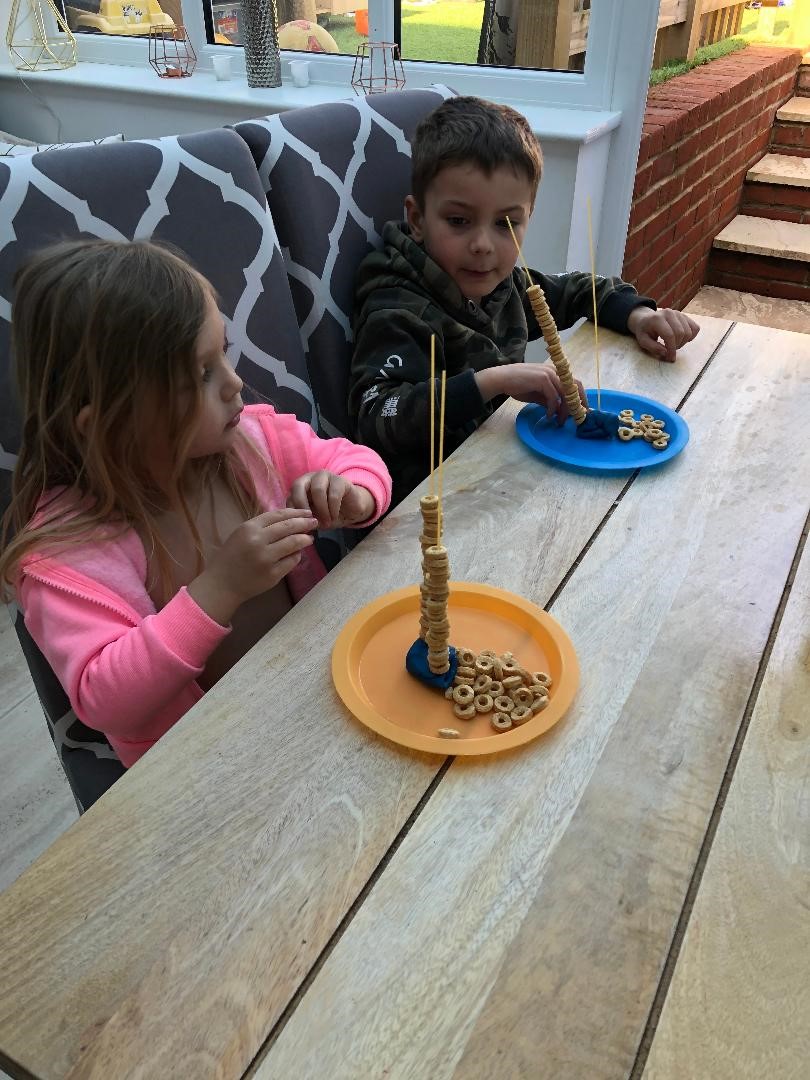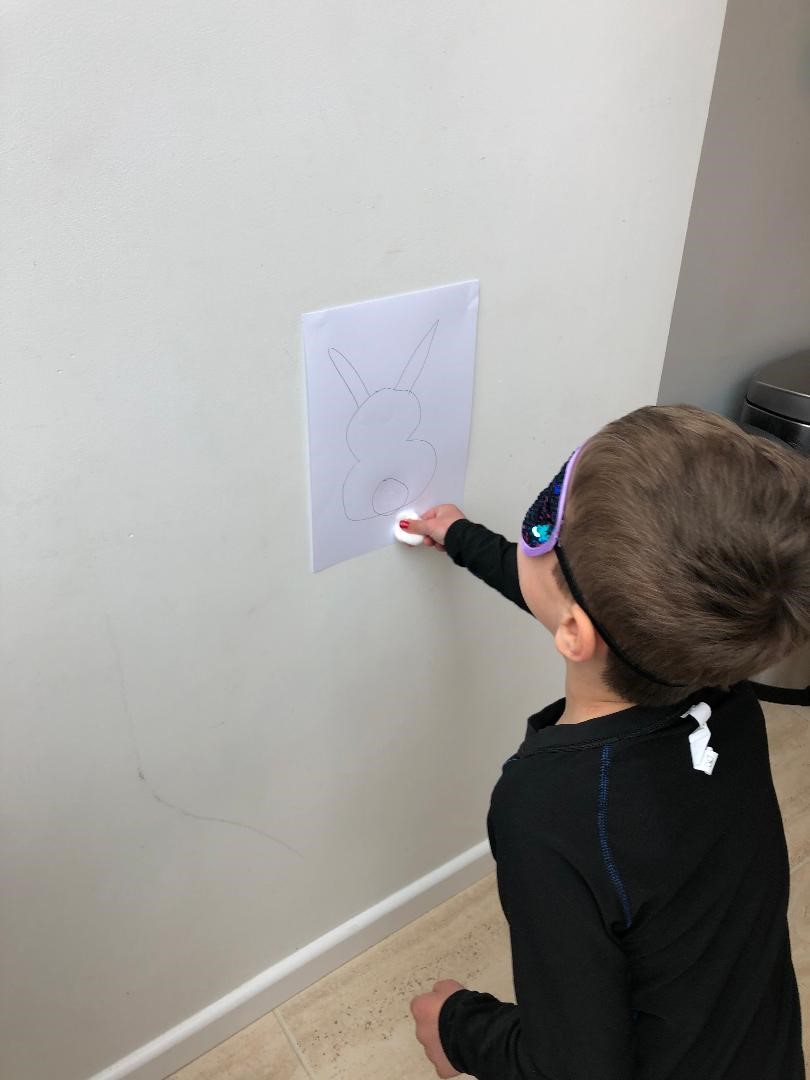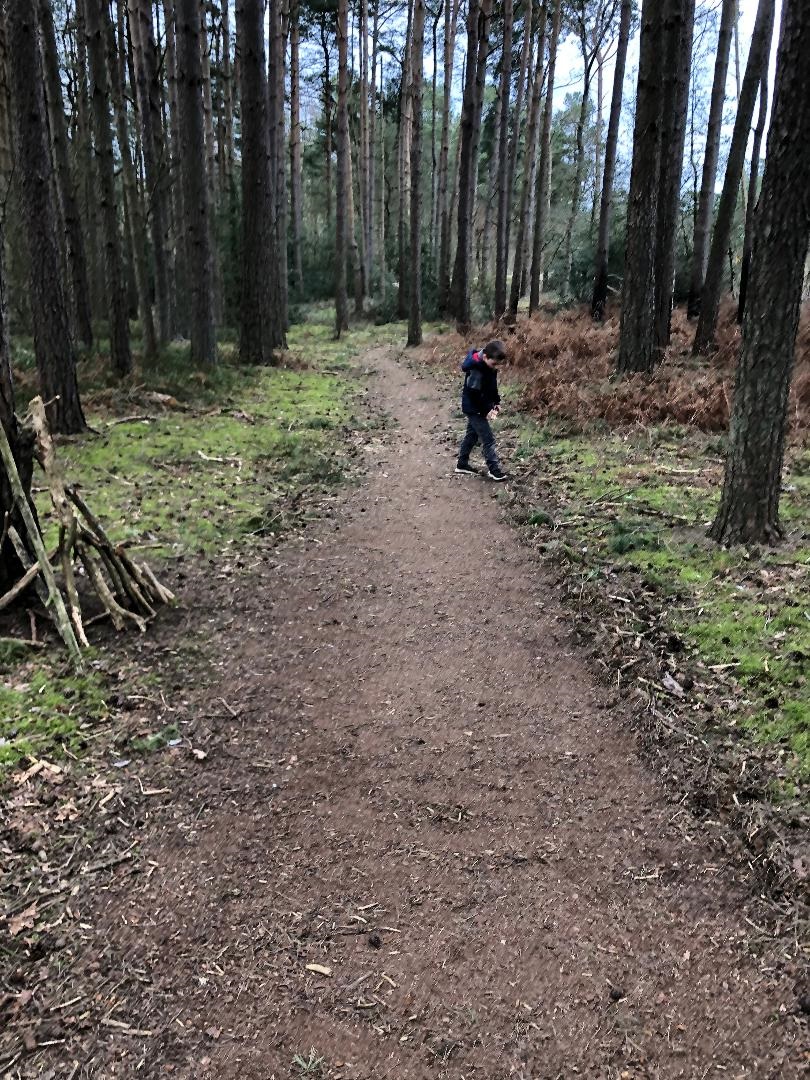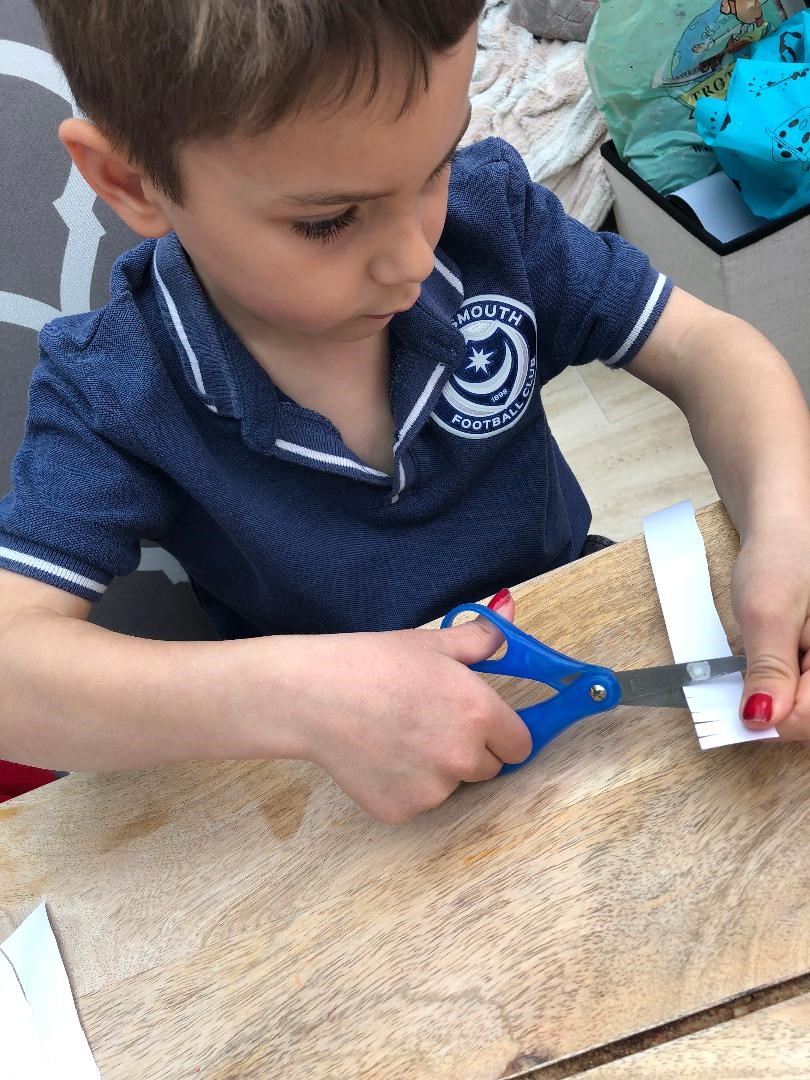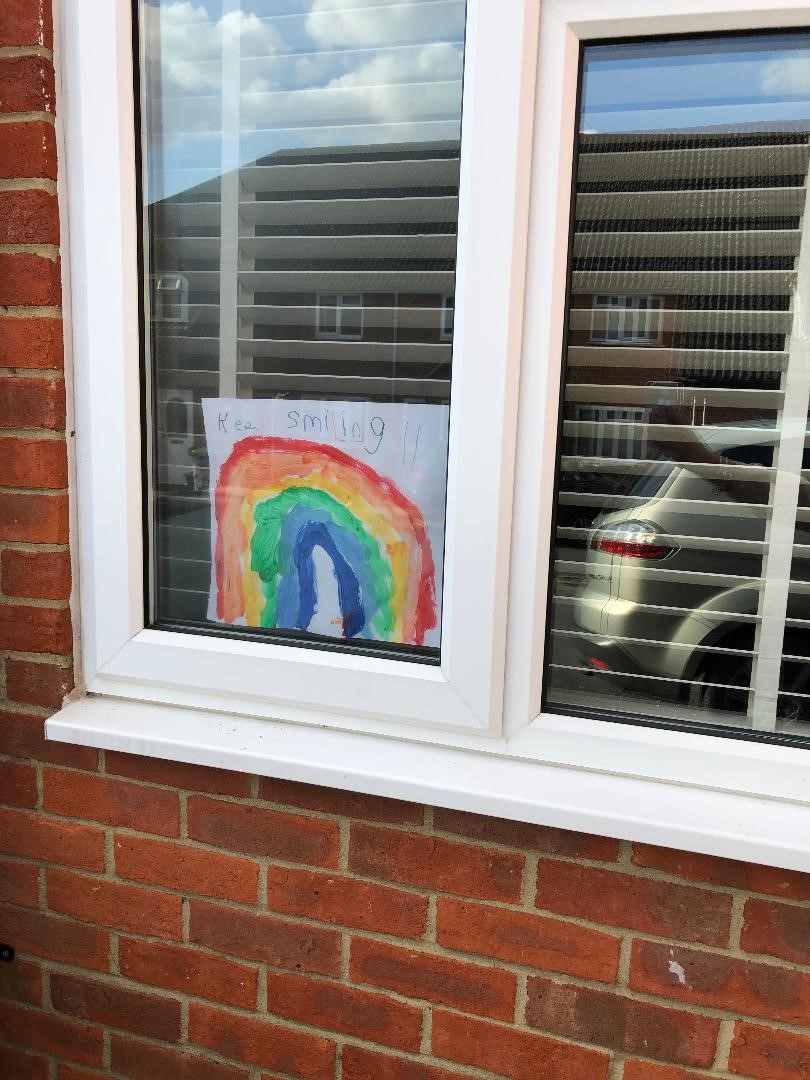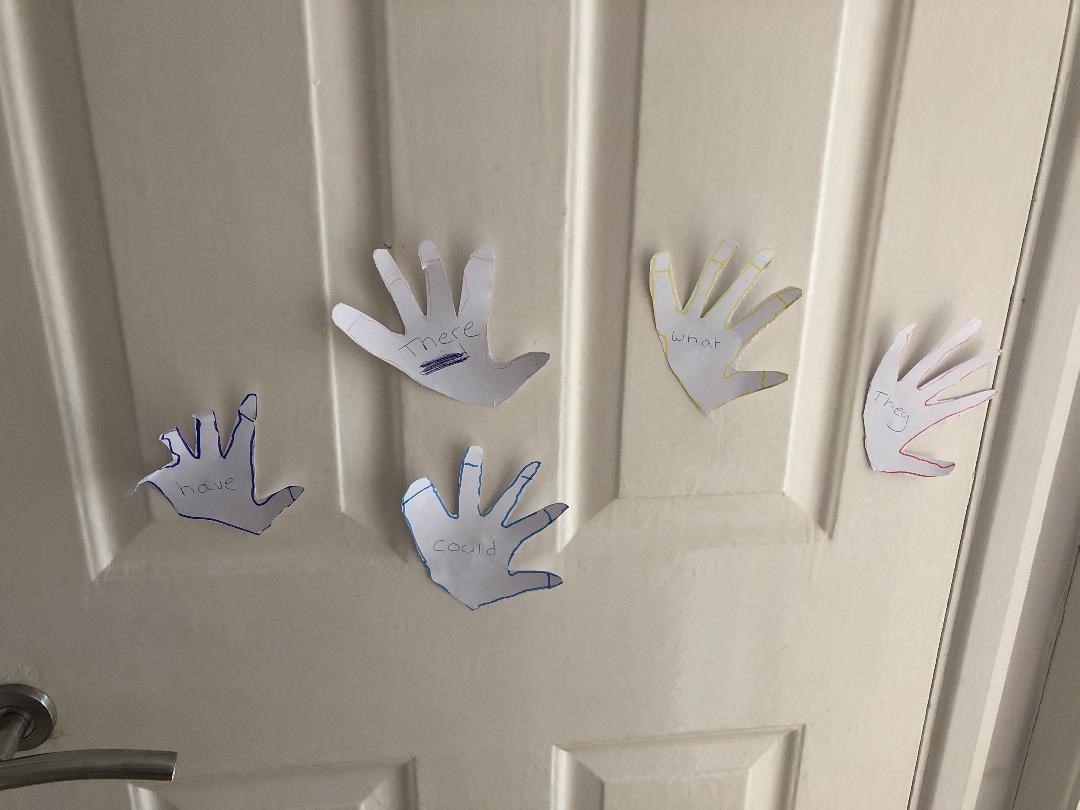 Phoebe went on a flower hunt today! She found some beautiful flowers. Do you know what they are Oak Class?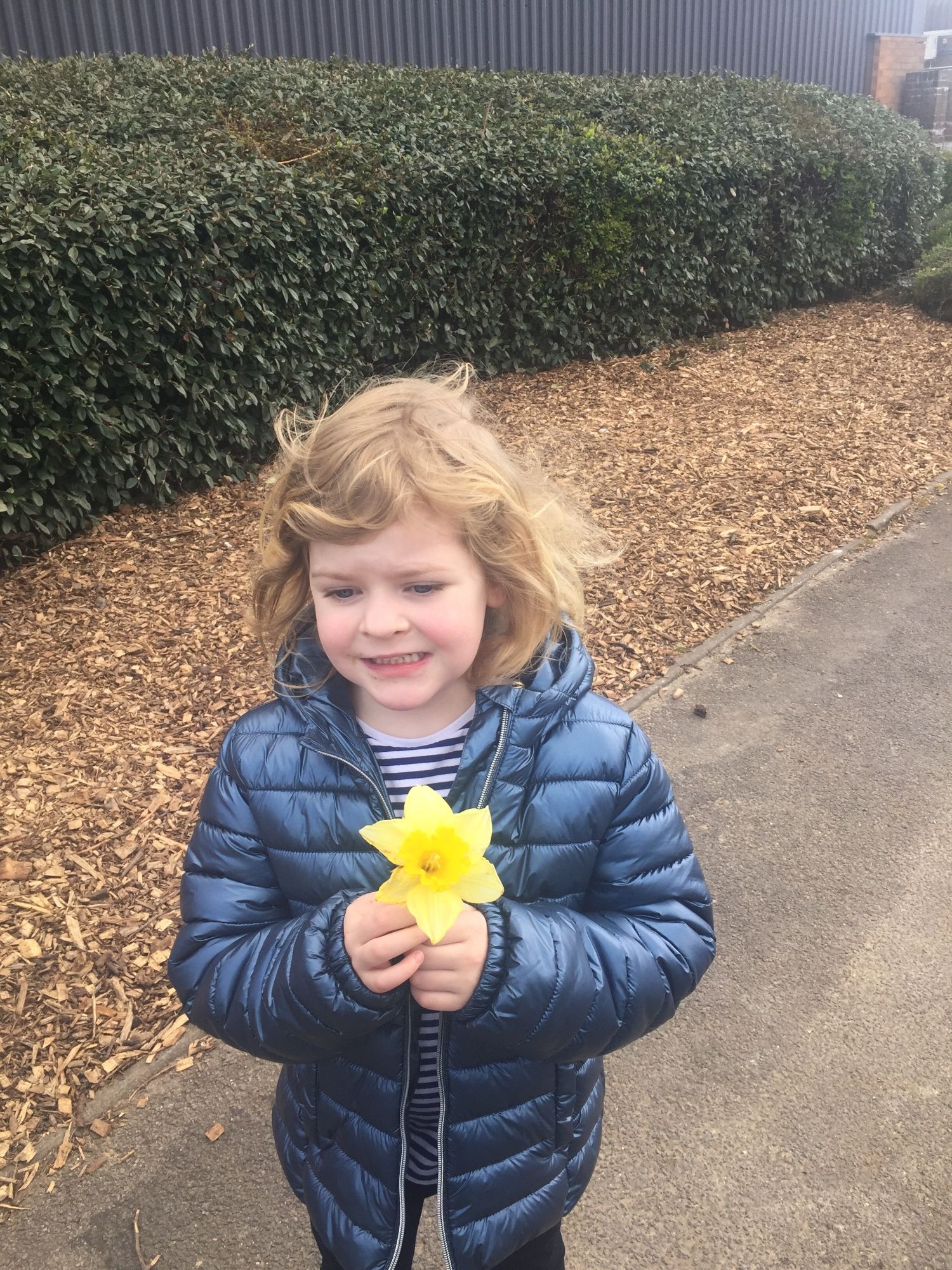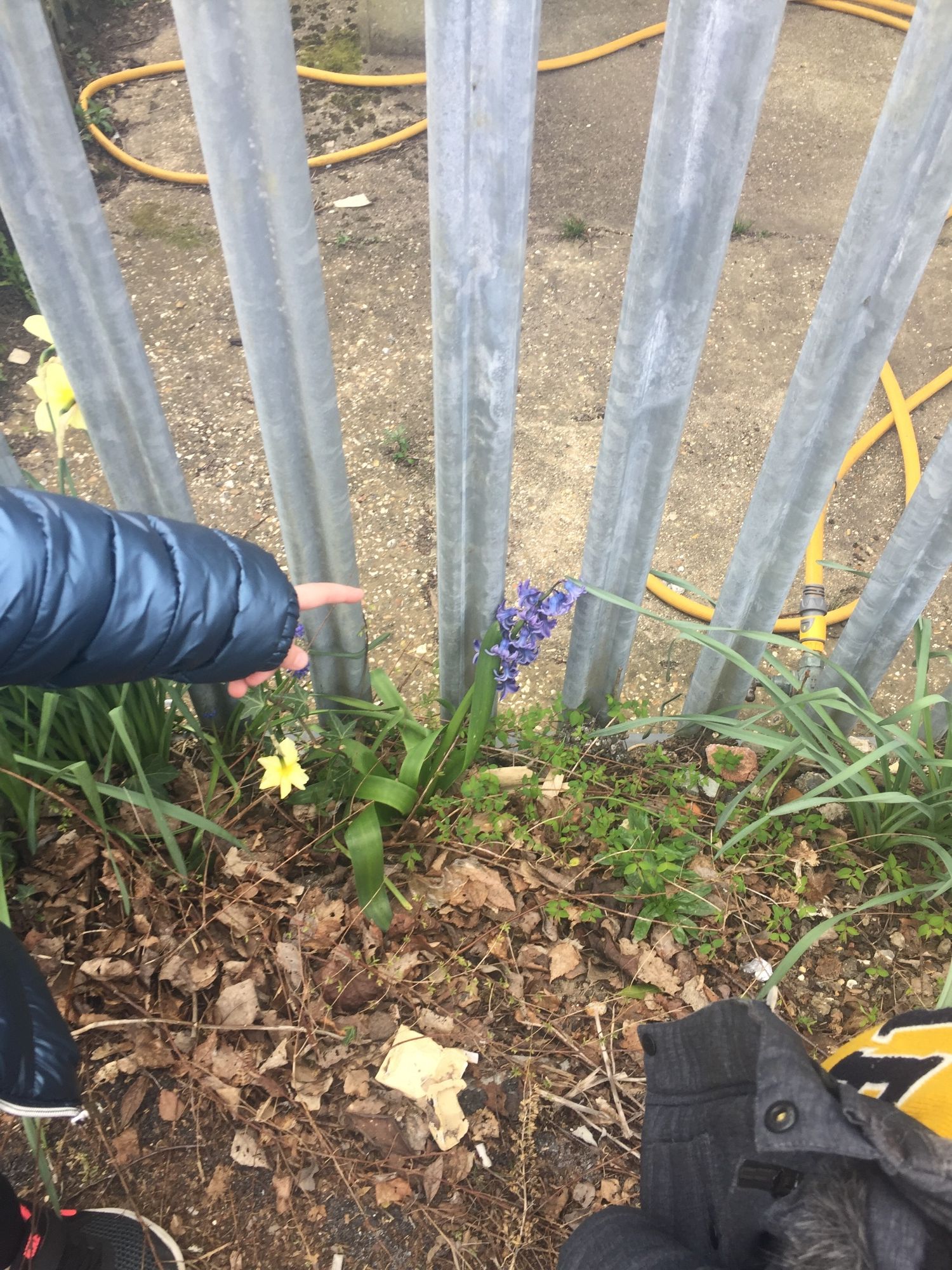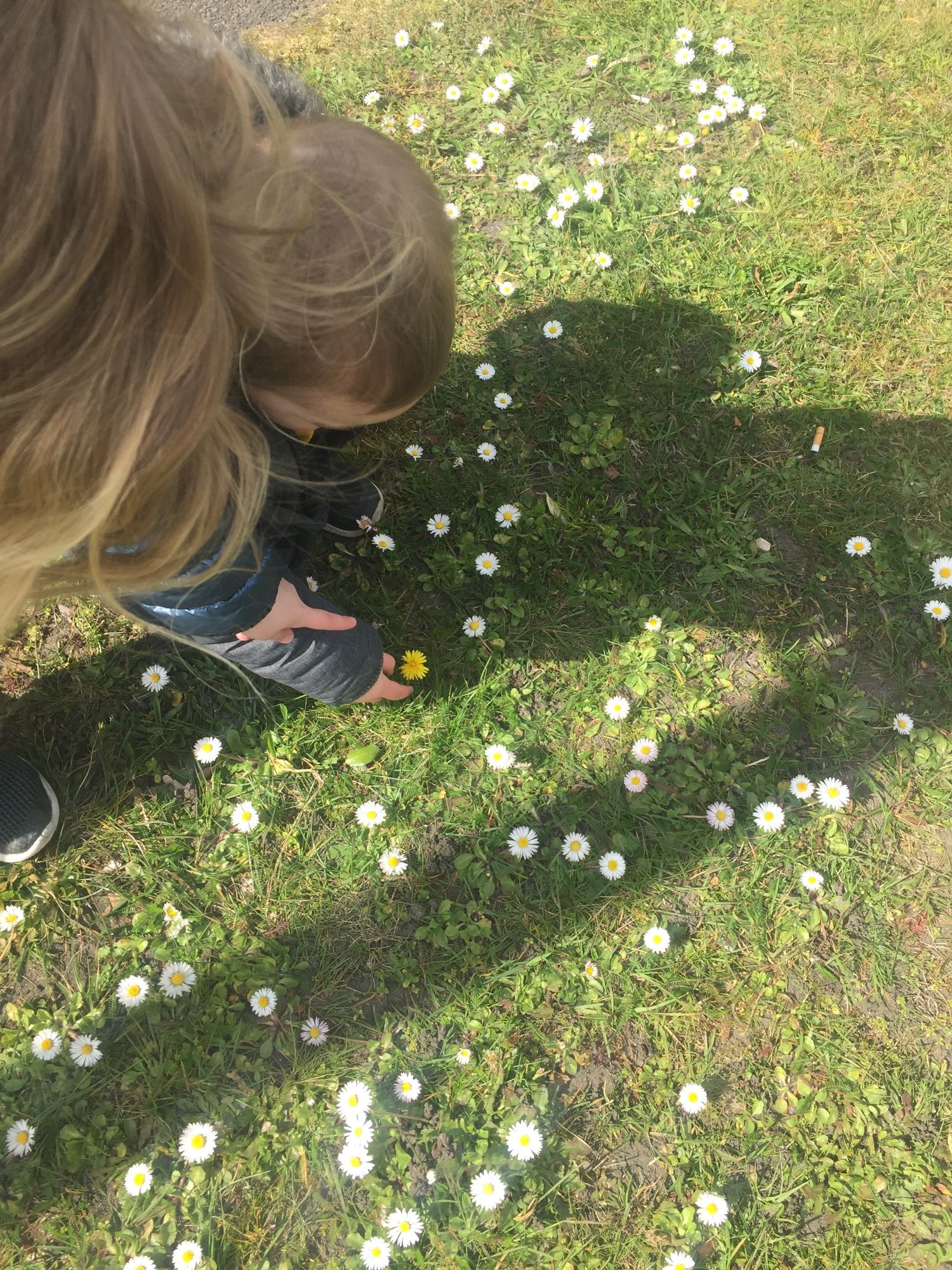 TJ has made some Tricky Word High Fives at home, look how awesome they are!

Charlie wrote this fantastic poem about dinosaurs! Well Done!

Oliver has completed his Underwater Sea Creature project. He chose the awesome GLOWING OCTOPUS! Here are some facts that Oliver found: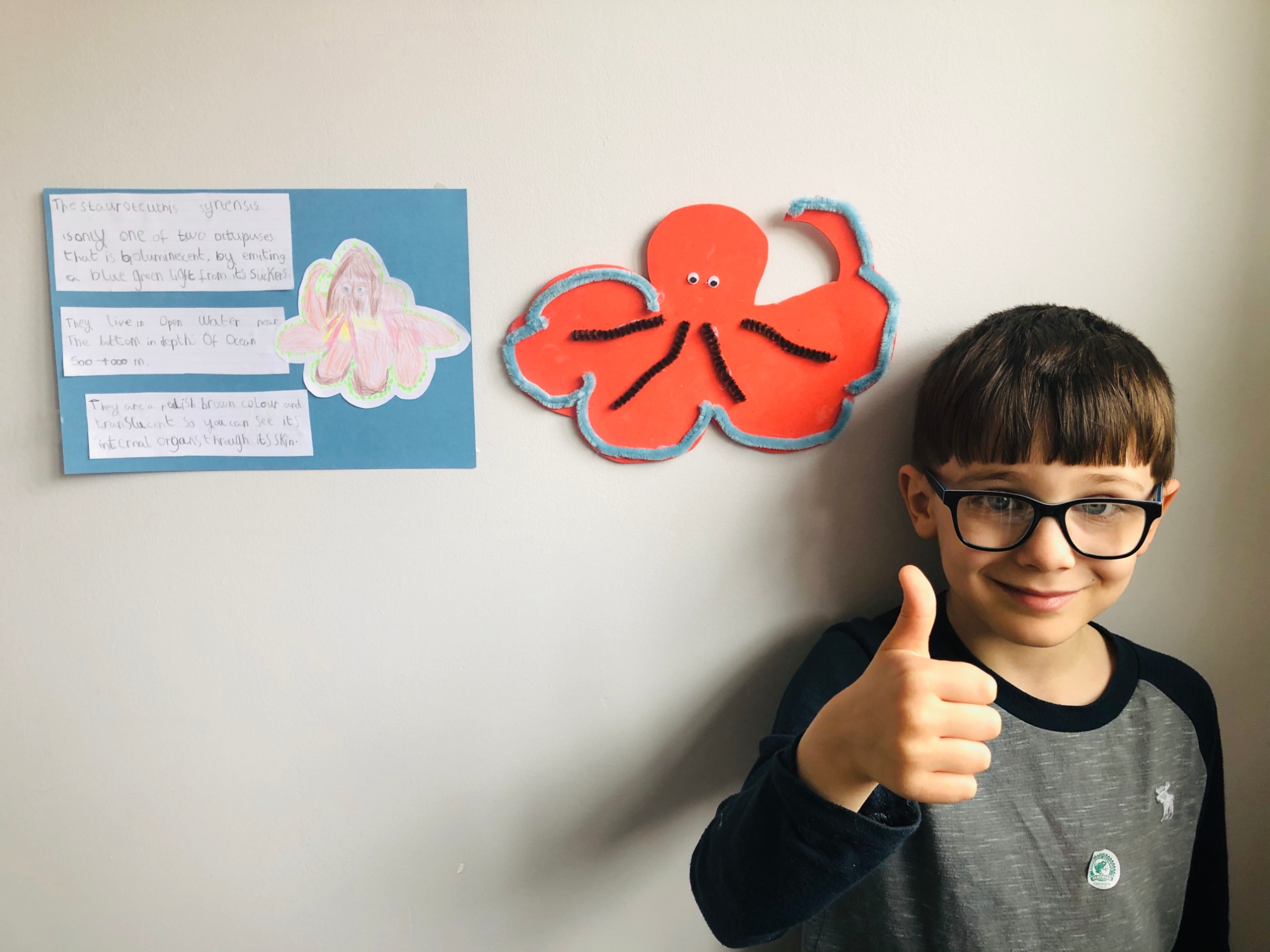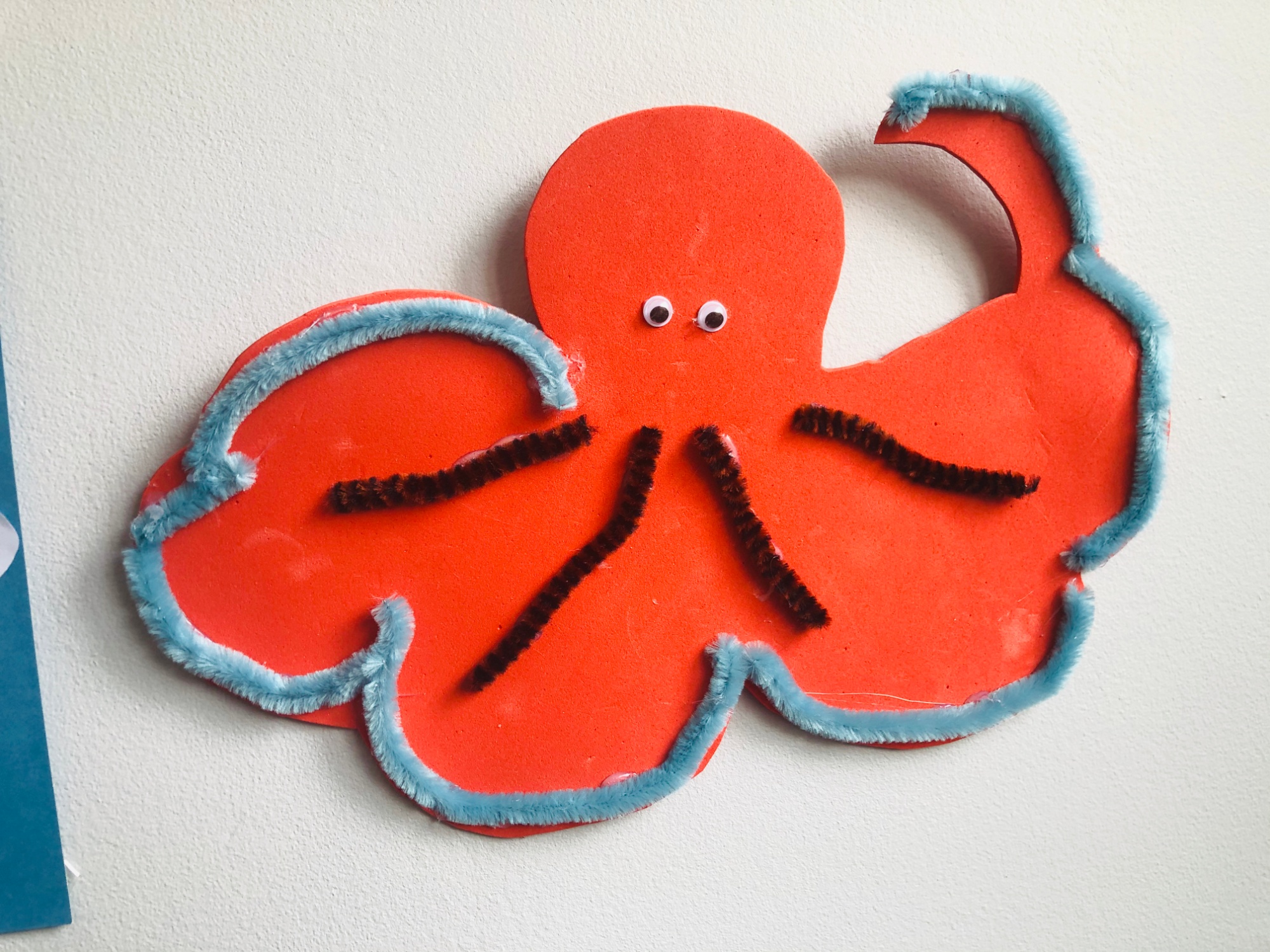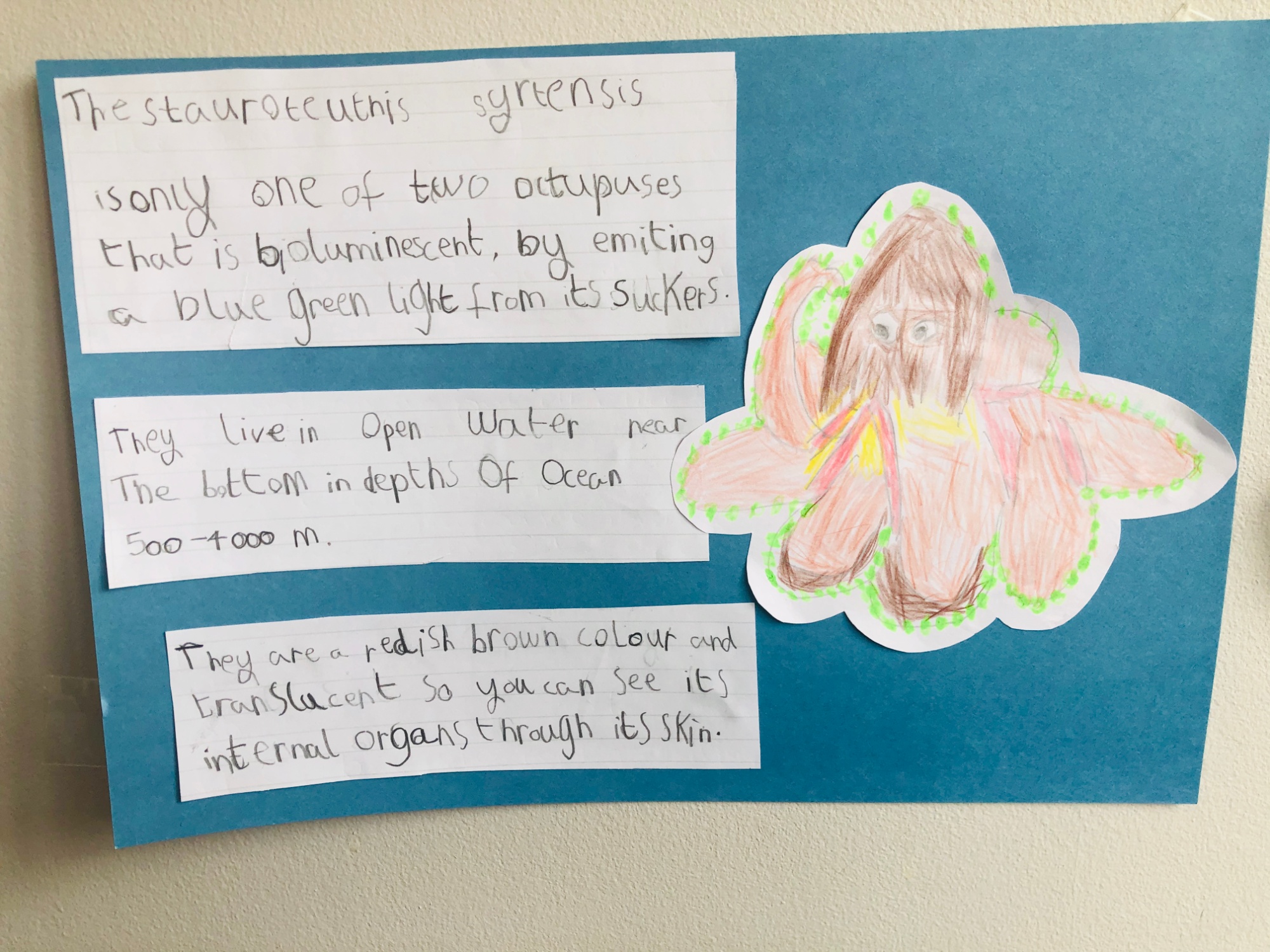 Sophie has been practising writing the days of the week and months of the year, some of her spellings, tricky words, baking cookies and dancing in PE. She also drew a beautiful rainbow to go in the window! Sophie completed her Underwater Sea Creature project. She chose the OCTOPUS!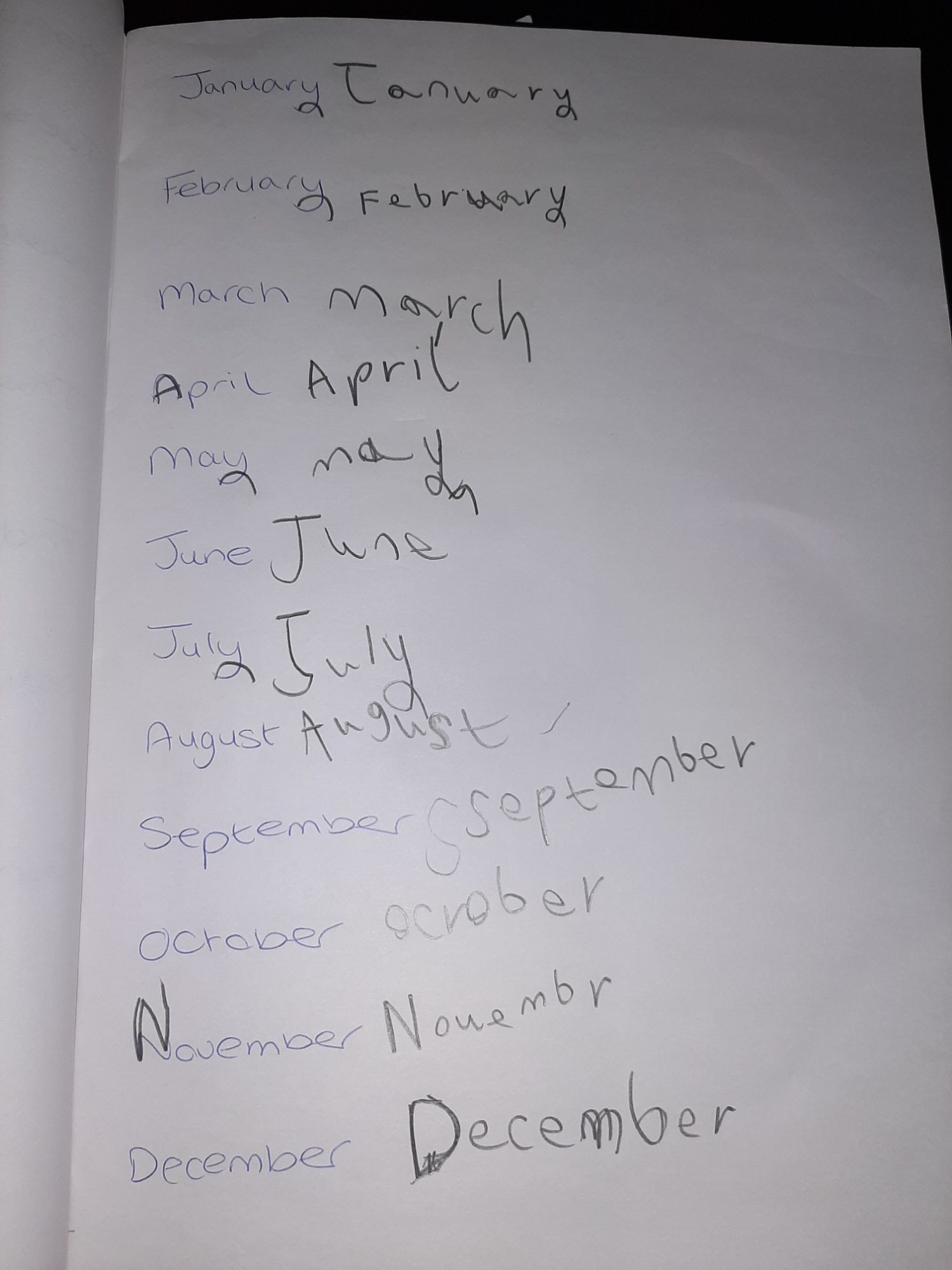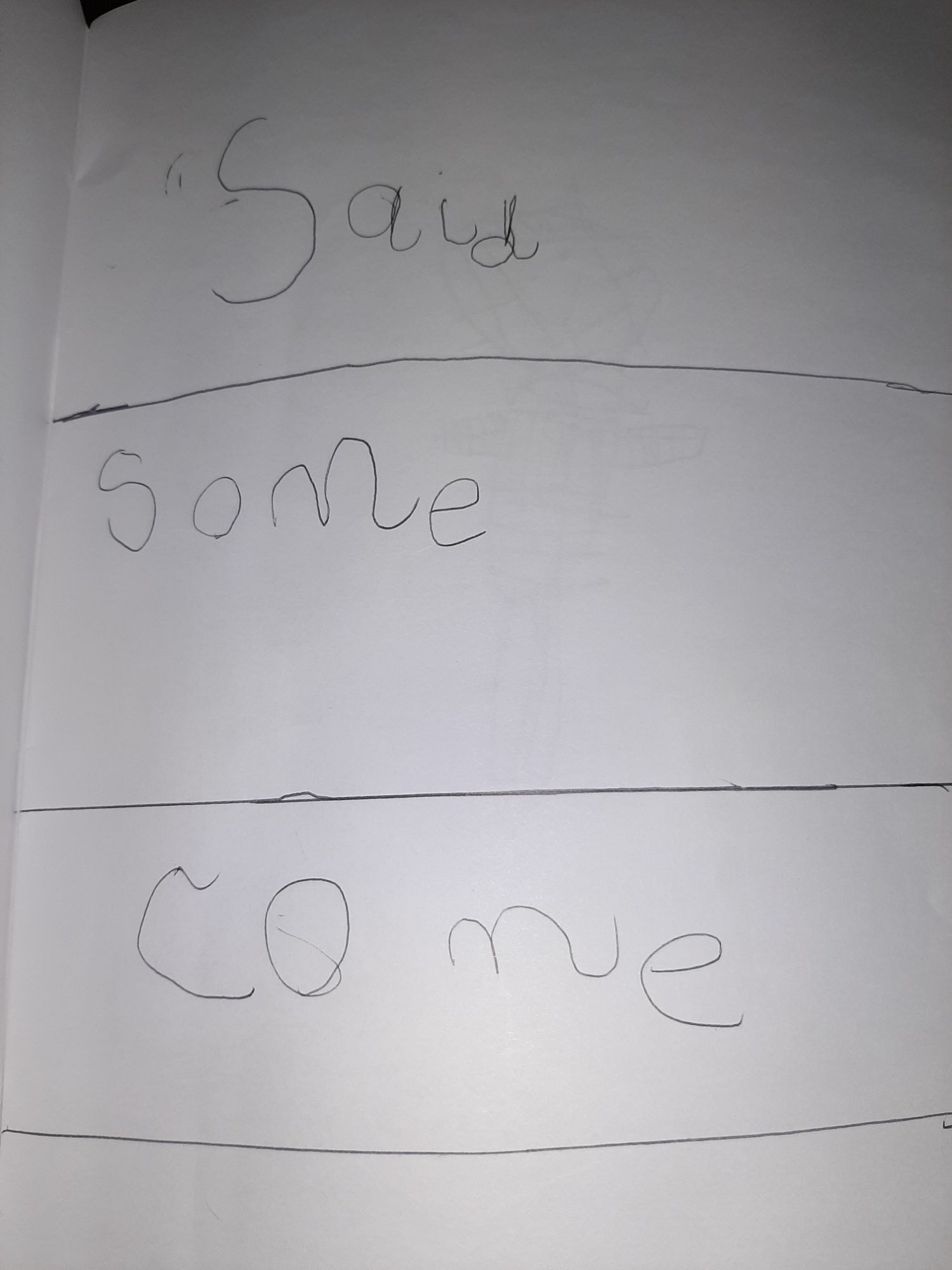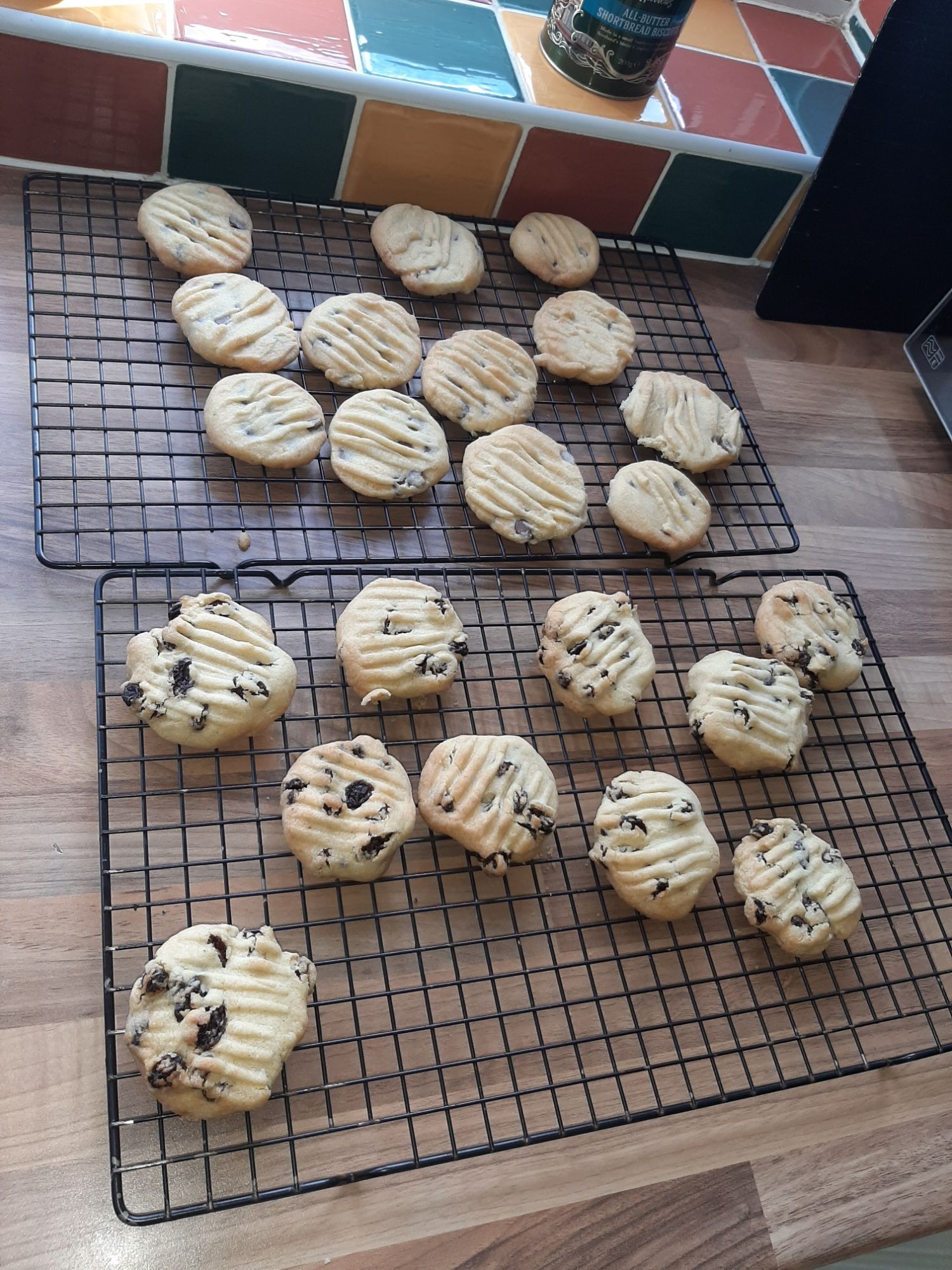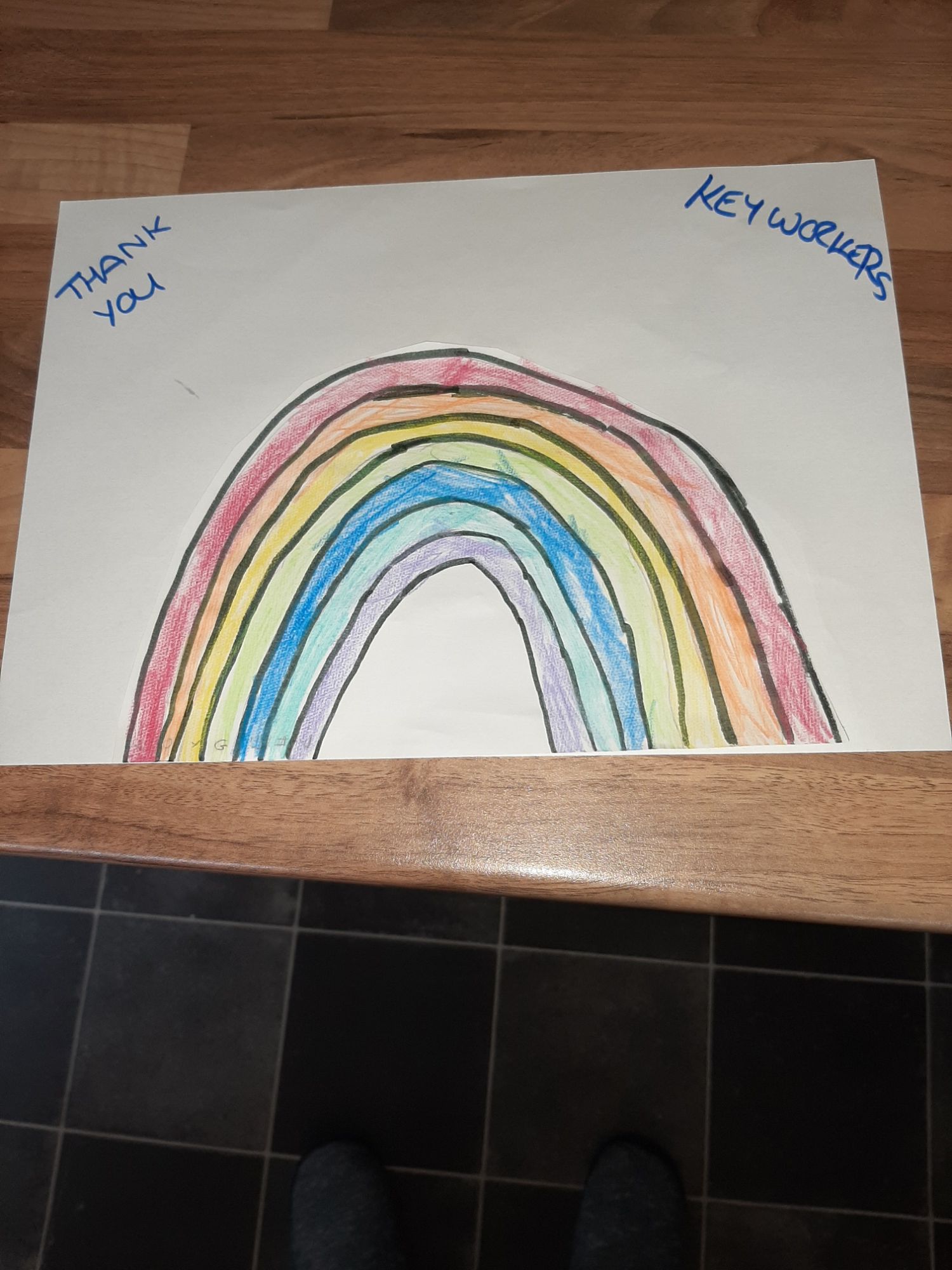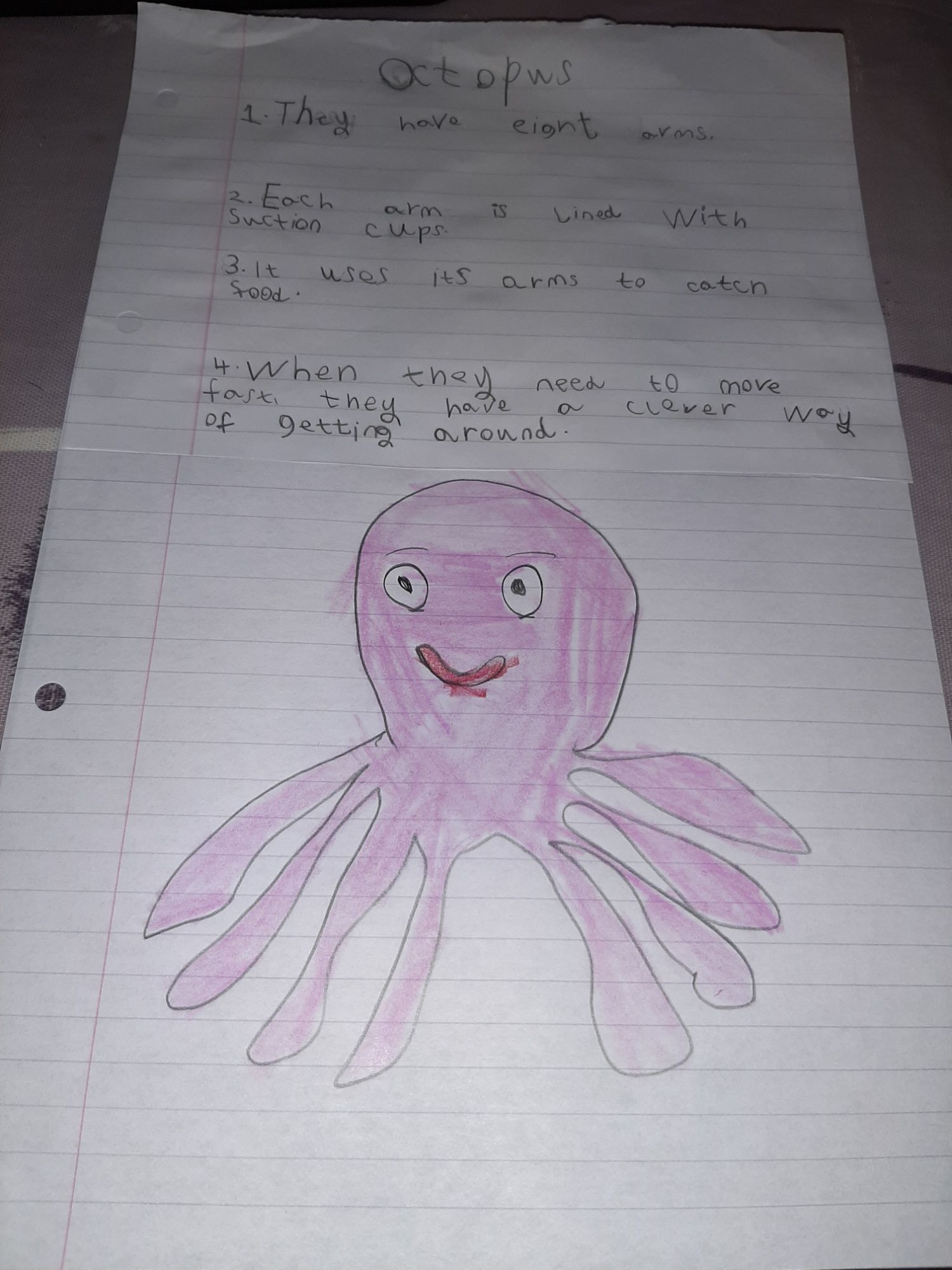 Oliver made an awesome video about the Months of the Year. Please sing with us:
Alfie has been baking Carrot Cake at home. Alfie and his sister, Isla, made these beautiful sand art bottles - I love the colours!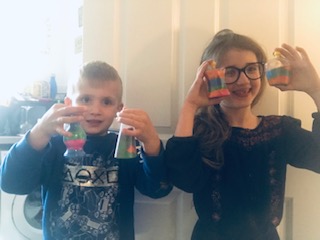 Isabelle H has been super busy at home!

I completed the underwater sea creature challenge. I decided to create a sea box scene and learnt about the jellyfish. Did you know a jellyfish has no brain? And because it does not have blood to pump around the body it has no heart either!

I also completed my dinosaur poem and chose to do it about the diplodocus.

Ethan has had a very exciting week, he moved house! He found some tadpoles in the pond, made bouncy balls and learnt about how the human body works. Ethan wrote all about AQUA DRAGONS for his underwater animal project.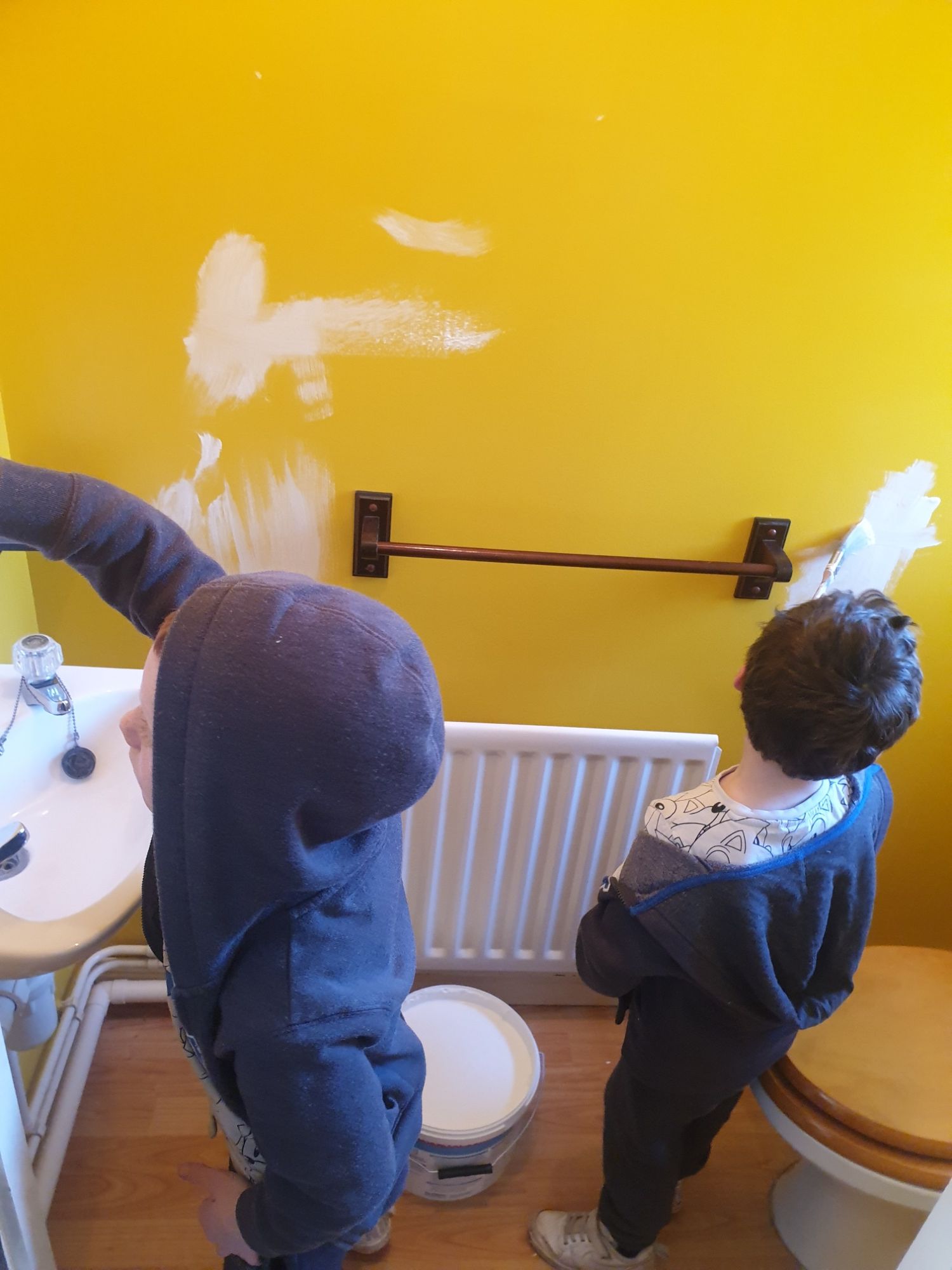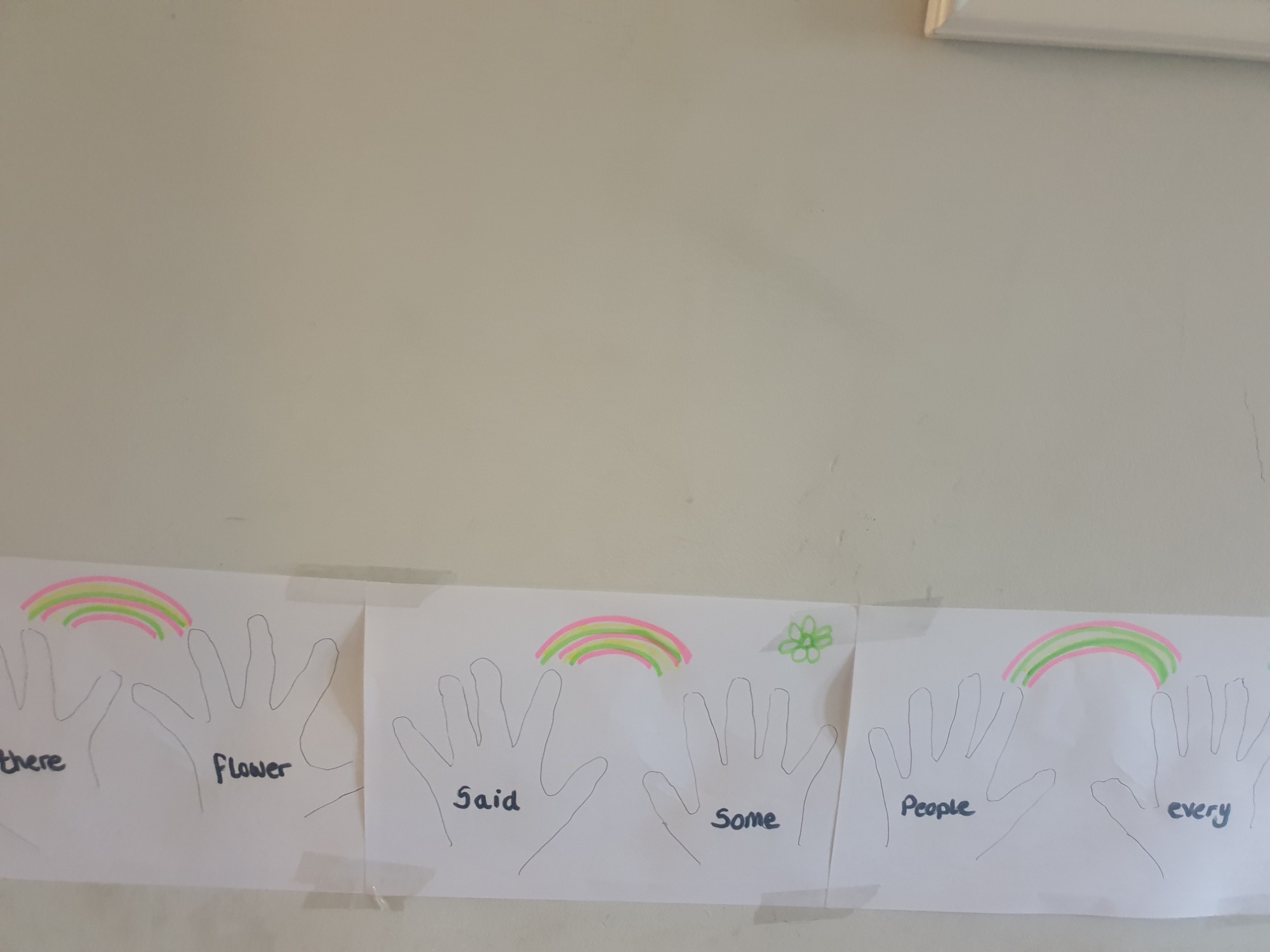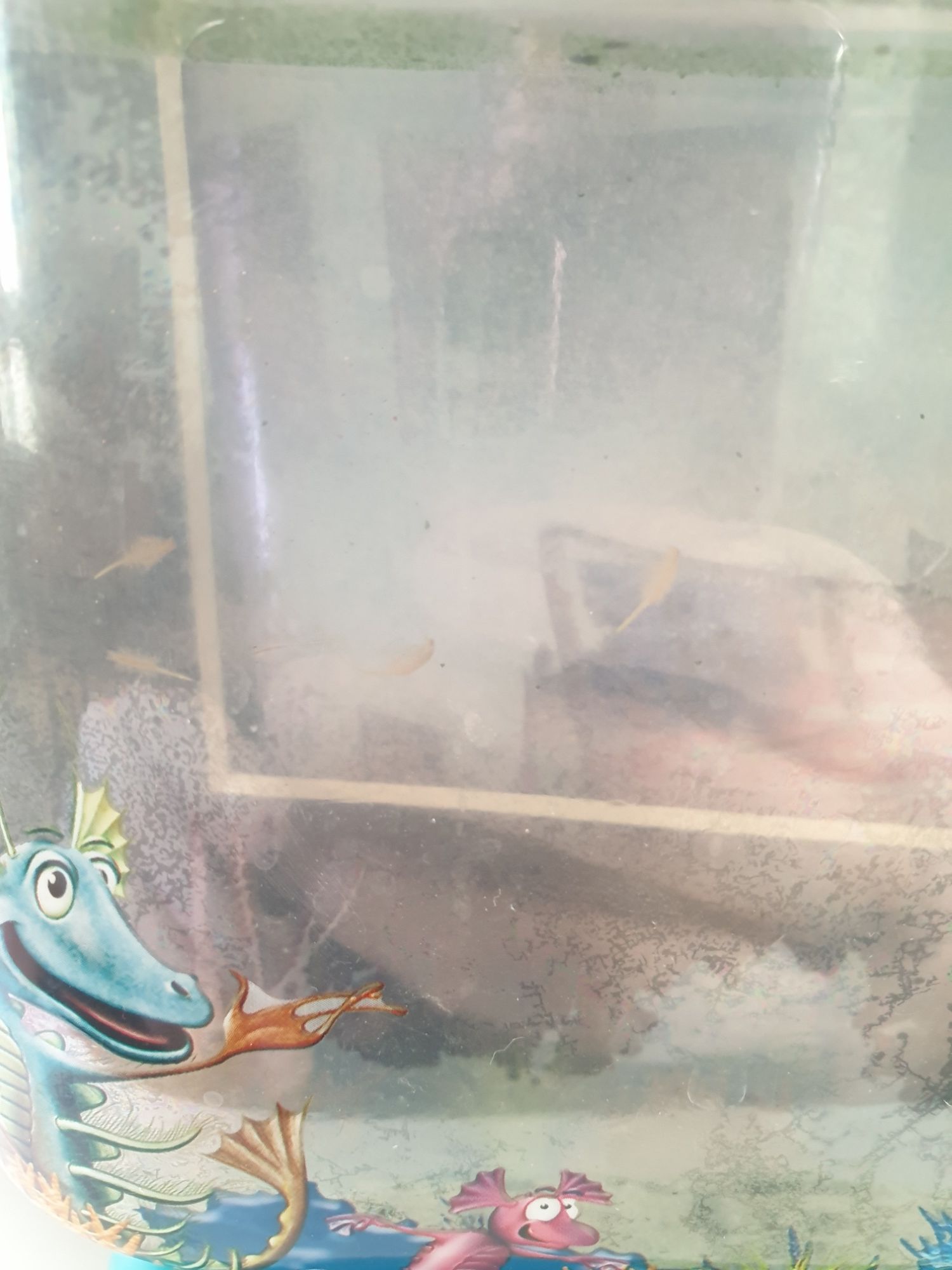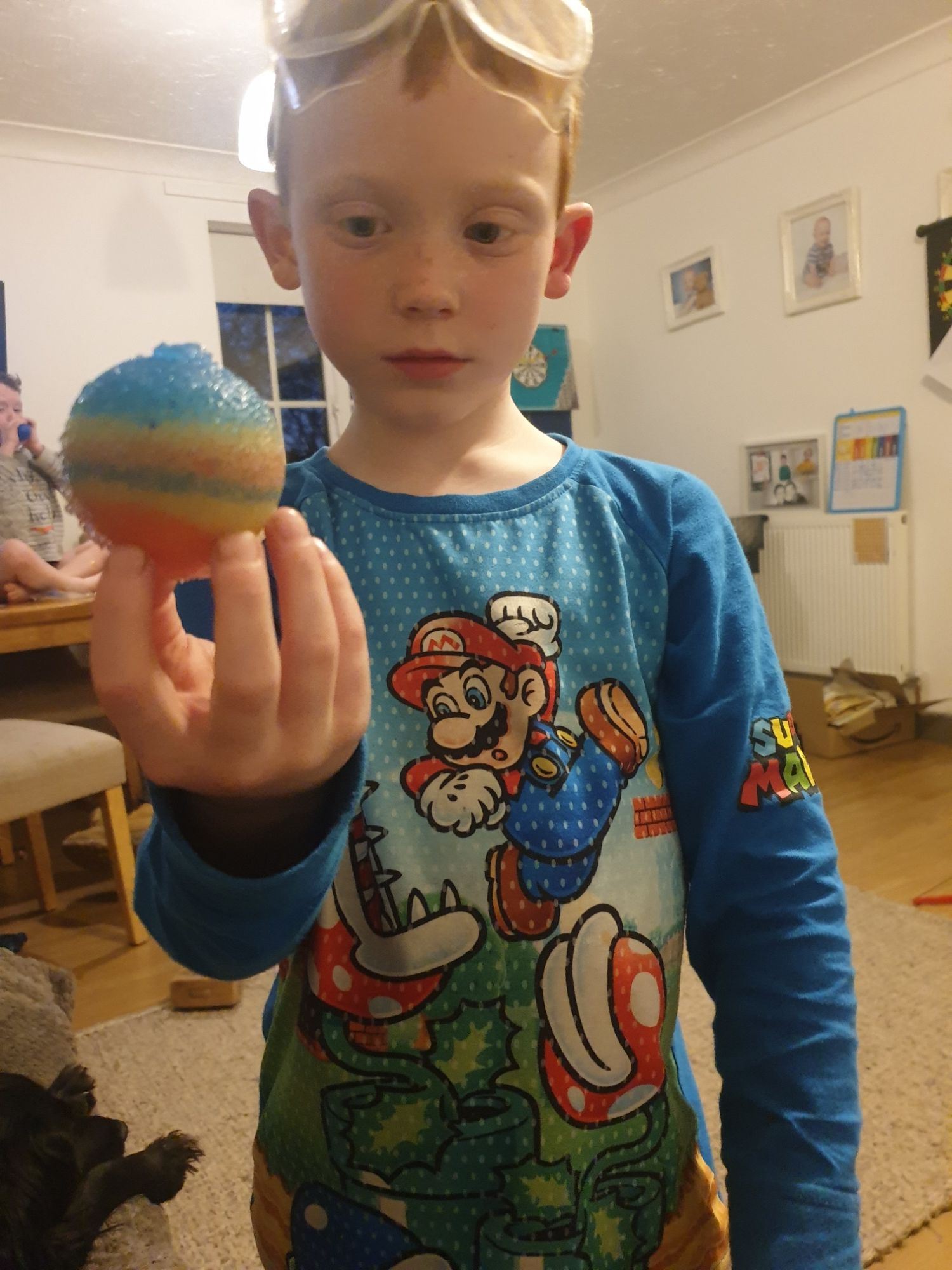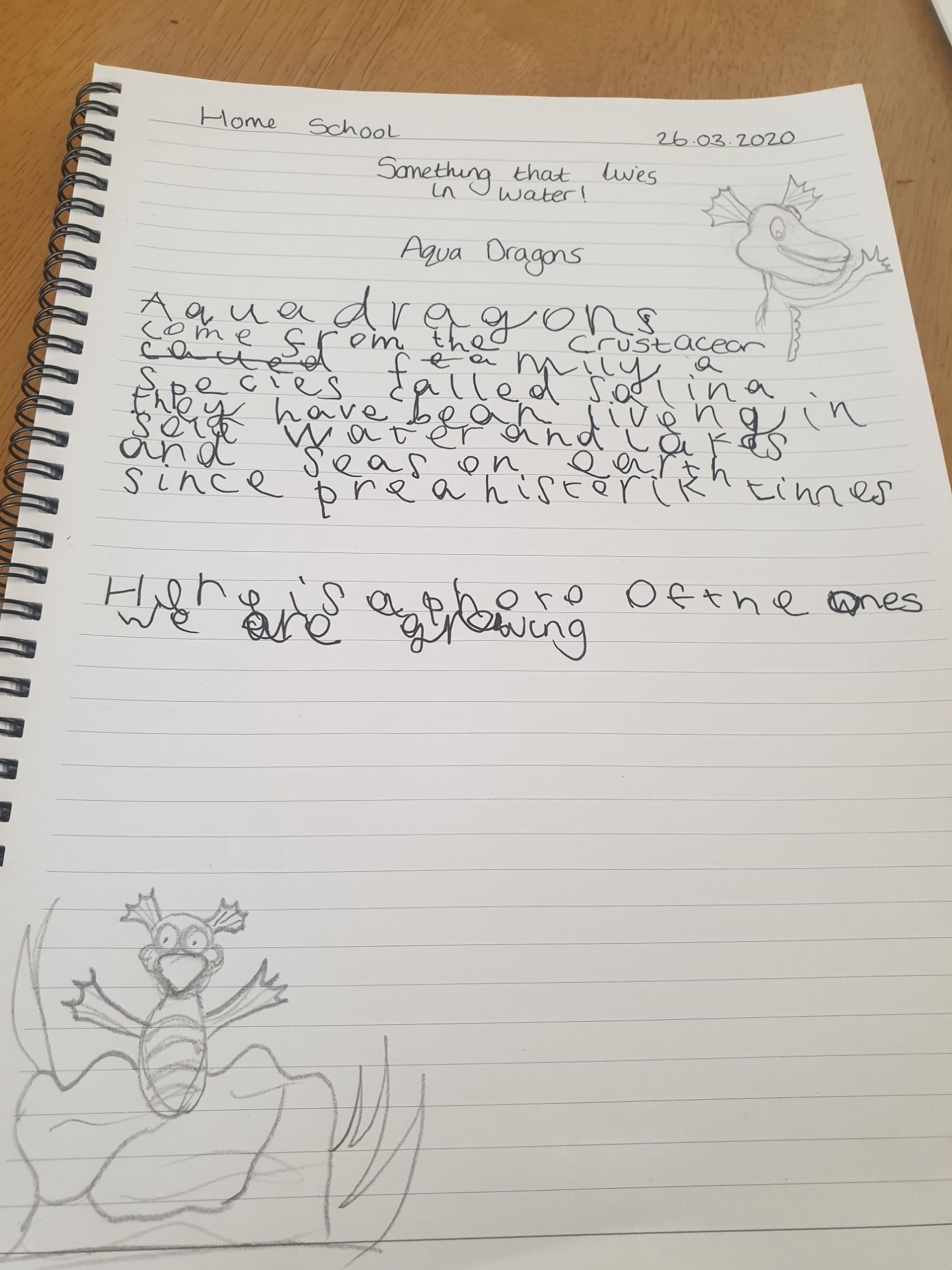 Charlie has been doing his RE work at home today. He did lots of research and then made a detailed poster about Easter. Well Done!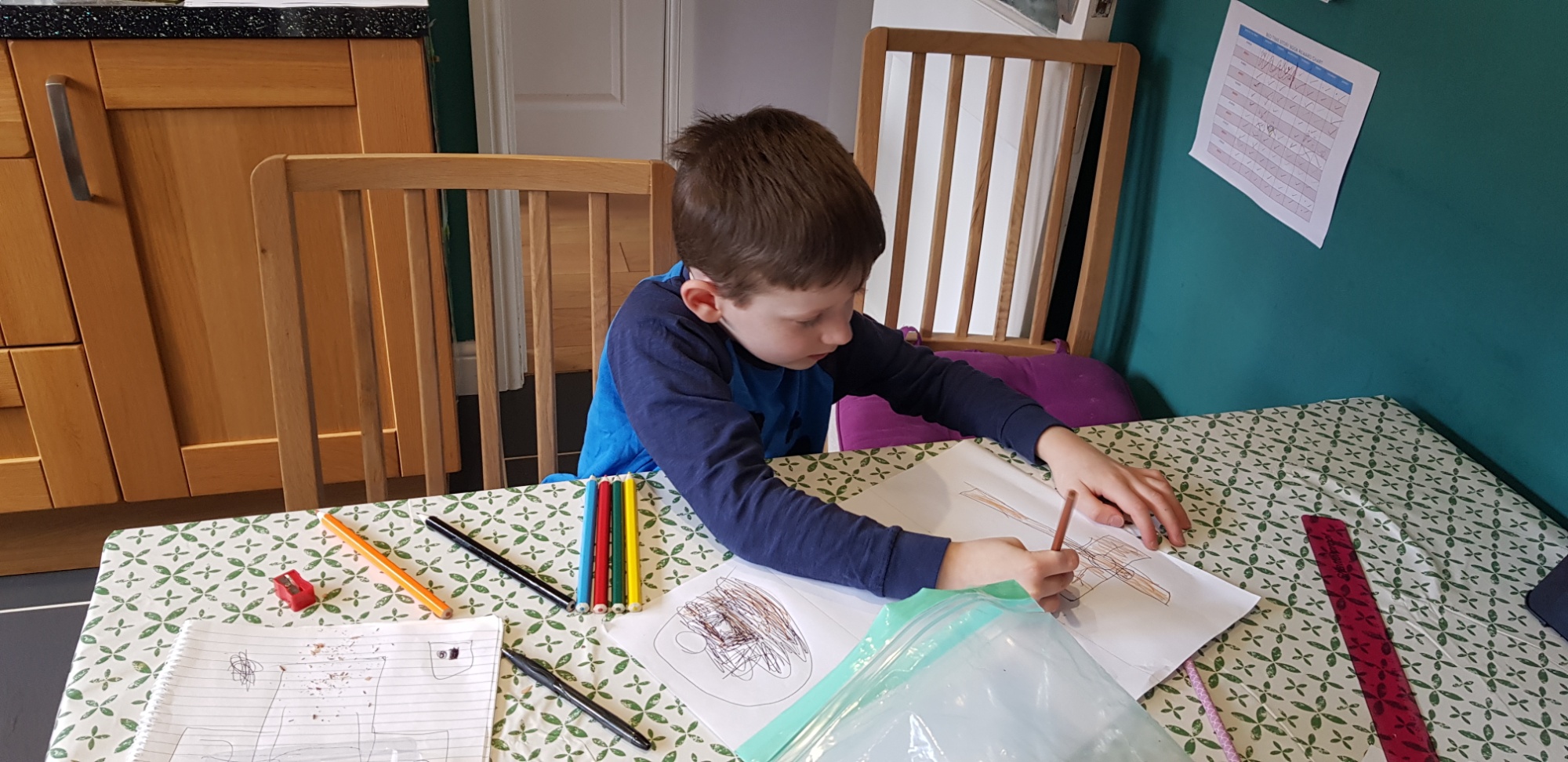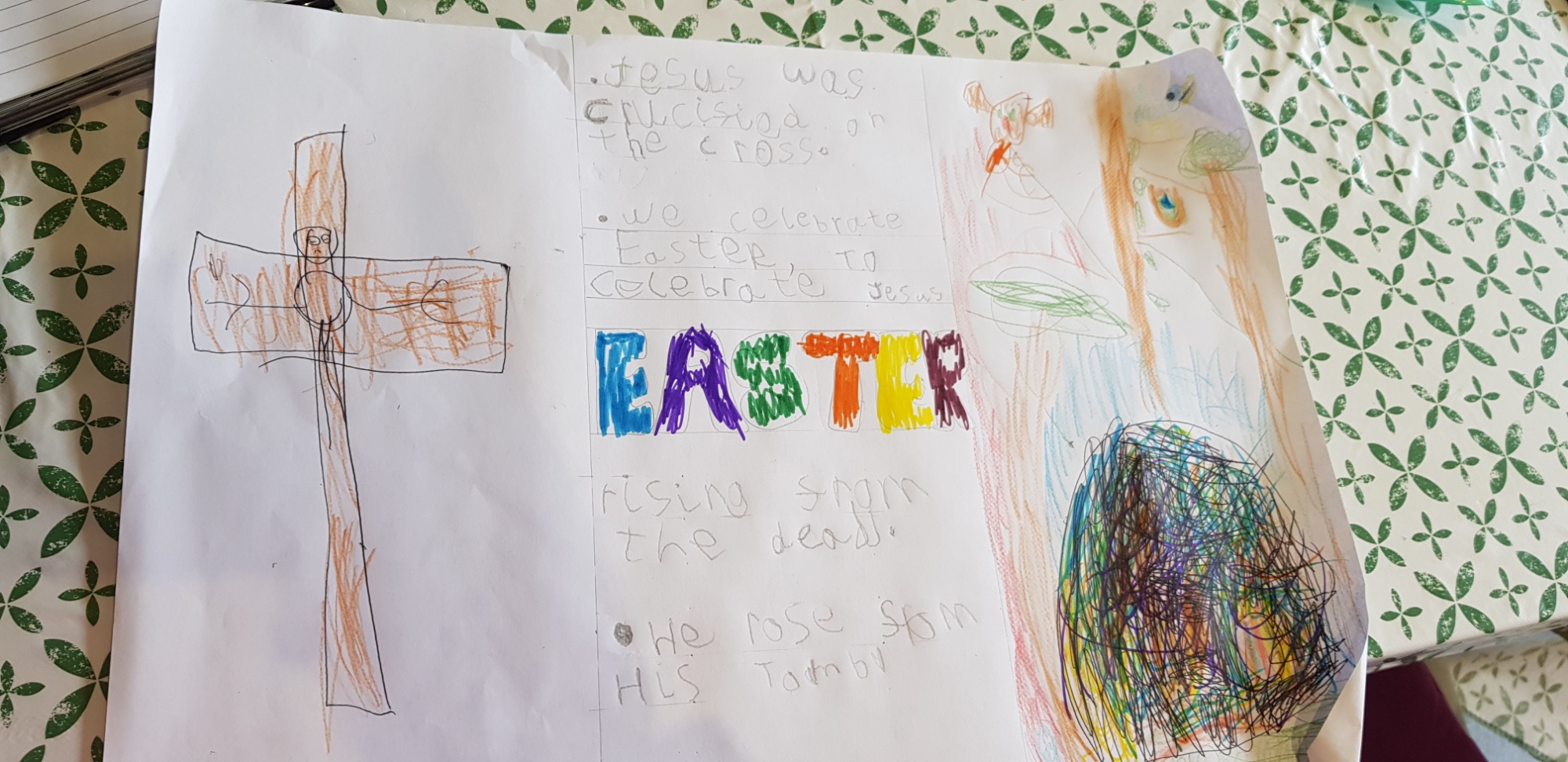 Tommy has made a diary about his holiday. Here is what he got up to:
Day 1 : Art and guided reading

Mam its OK you can read it and the words you don't know, like the big ones, I will read for you.

We are doing rainbows this week mam said for the window, so people can see from the road, if they walk past. We can brighten sad people's faces 🌈

Ma says I have to use my monies from my piggy bank if I want snacks, bit not fair but then I'm the shop tomorrow so will see how I charge 🤔 😂😂 I like tuck shop cos we don't do it at school 😋 if we run out of food ma you can use my monies but remember to bring it back 🙈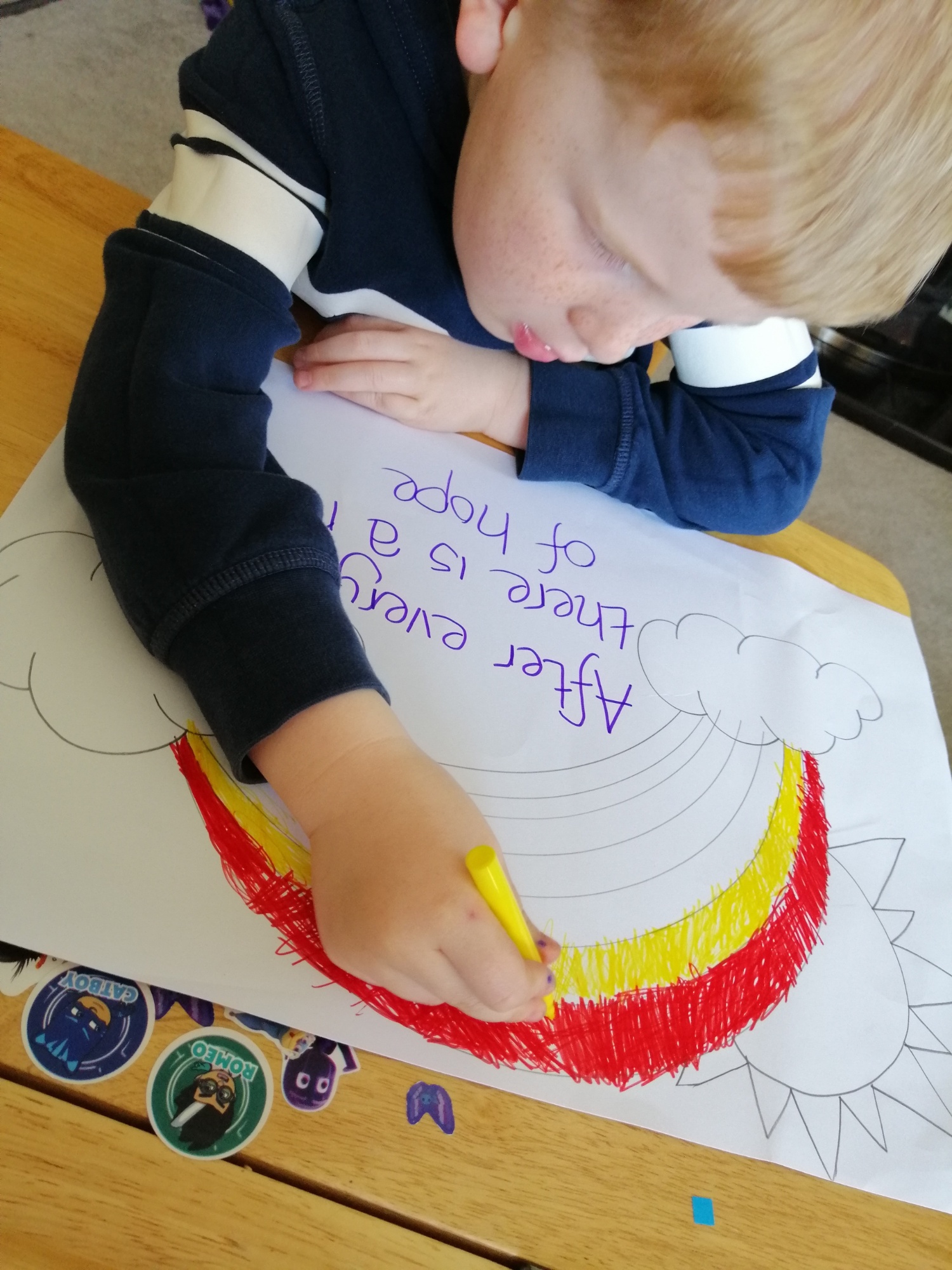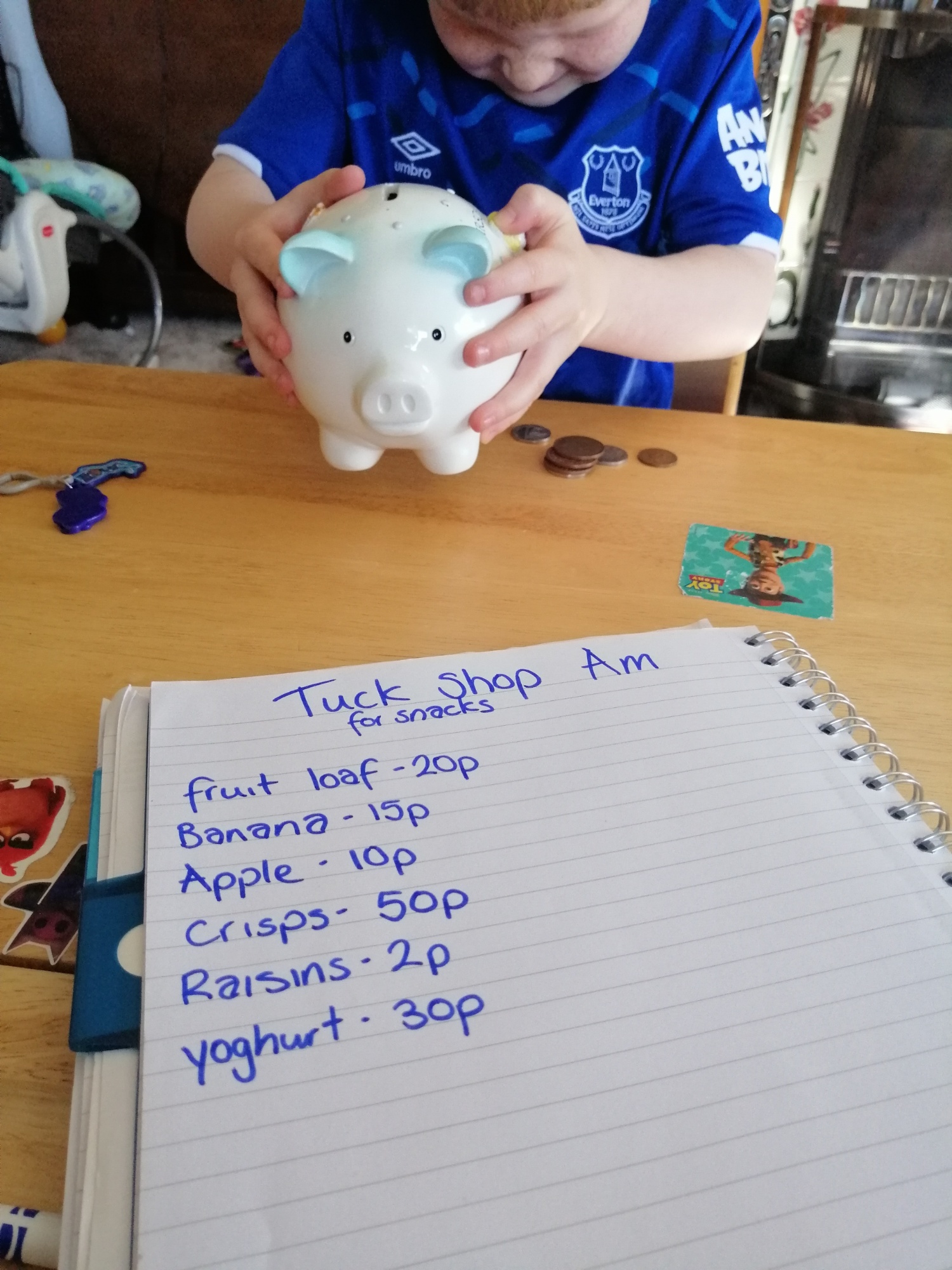 Day 2: insect day

Ma let us dress up for most the morning, even Jaxon joined in. I learned about rhyming haha its so funny, so if anybody can smell my fart then I need to move further apart 😂😂 we've been just kids today with it being insect day and ma said we trashed the living room but I said it's ok you messed the windows so it's all good and cos it's insect day it's aloud 🙈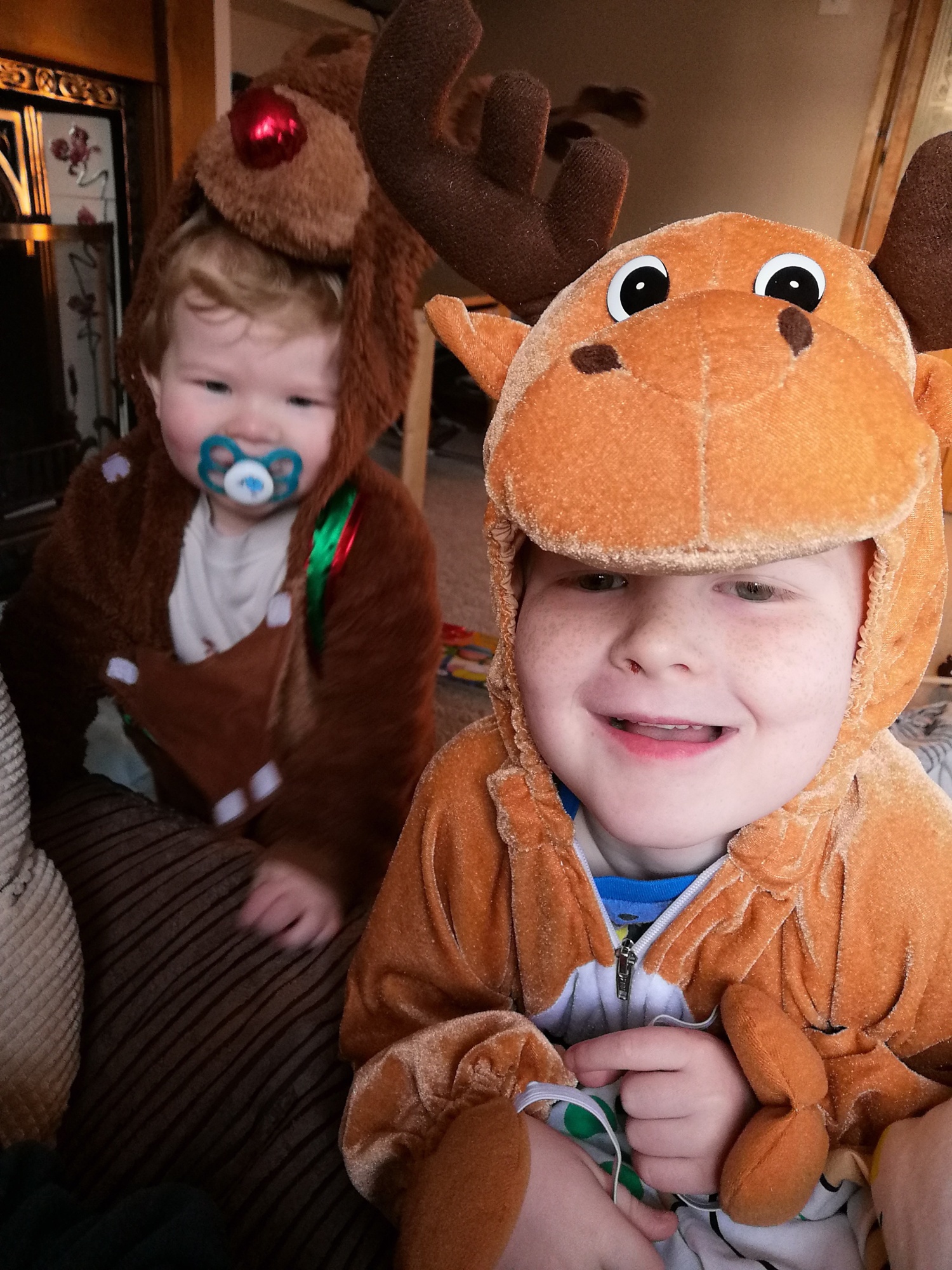 Day 4: just got real

Ma decided to invite a golden eagle round for breakfast........ Think I was the breakfast though............ What was she thinking and the cheek she just sat there and took pics
Day 4 : reindeer obstick races

After the Eagle accident I thought I'd hibernate as a reindeer....... Telly is boring cos you just sit there watching it 😳...... So I went out side to do reindeer obstick races......... Ma wanted to join in but her bums too big for my bike and she's not a reindeer silly... .............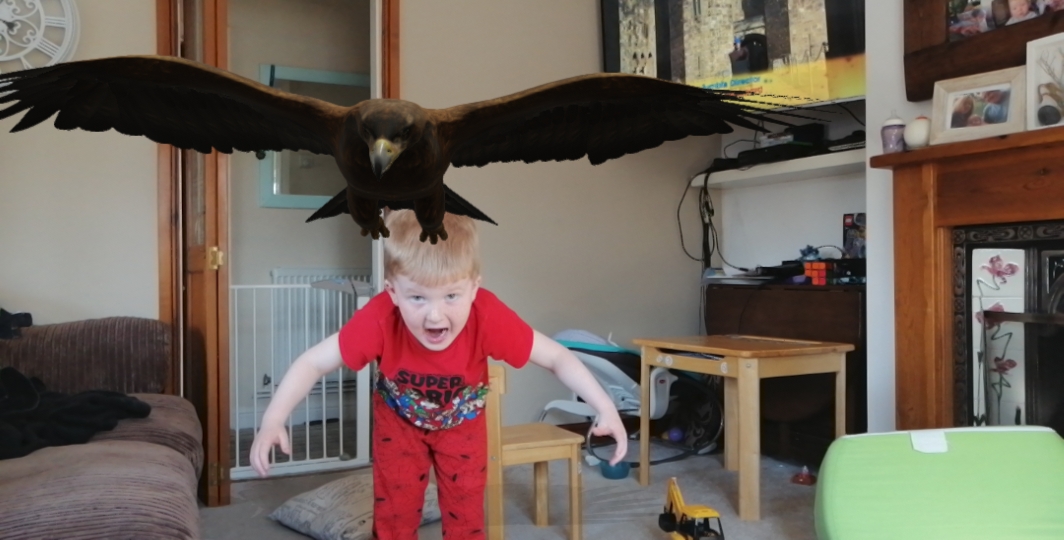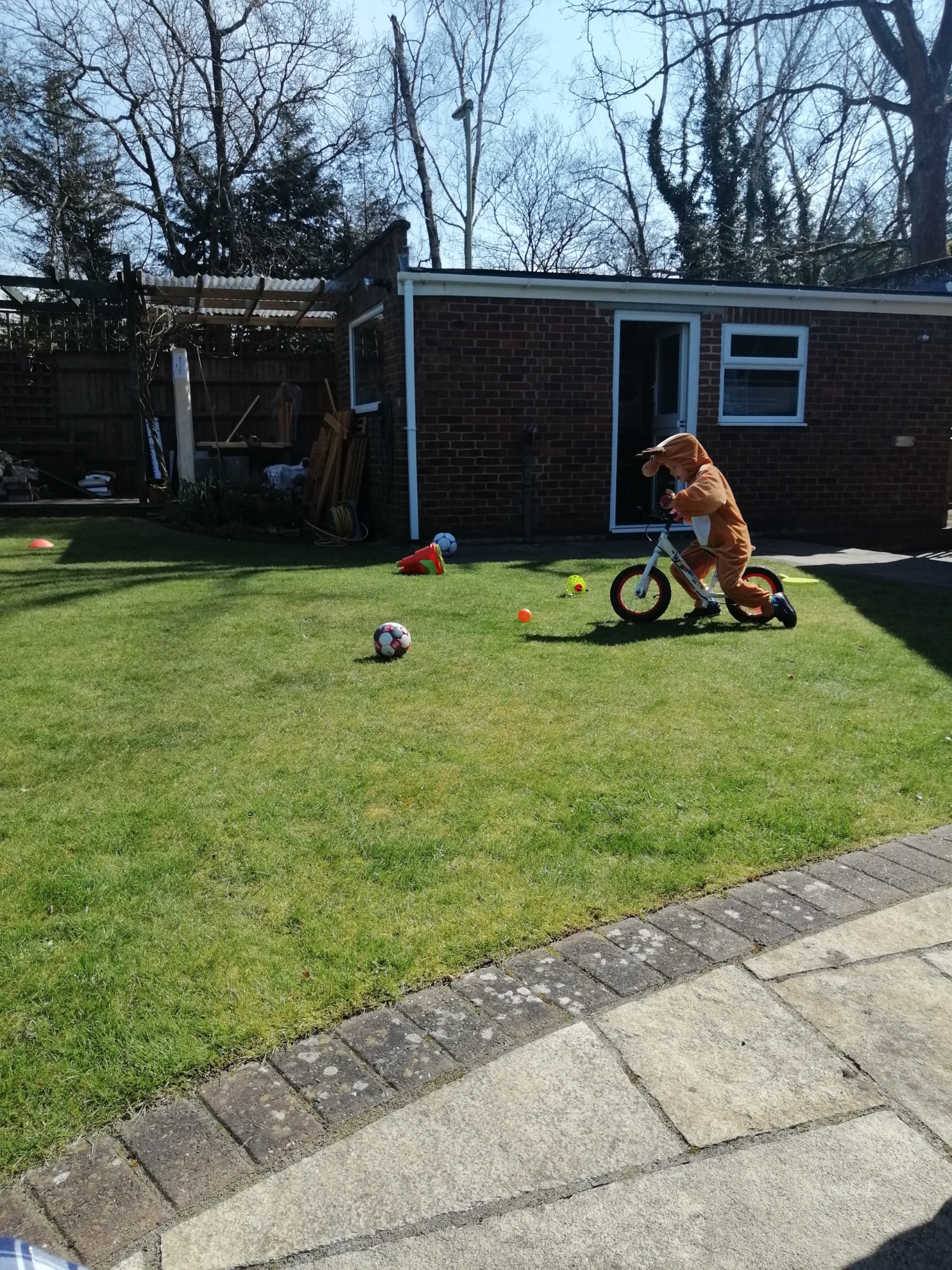 Night 4: clapping

We went outside last night to clap the NHS, cos they are helping people, we shouted and there was lights going off down the road too, ma was whistling and I tried but dribbled everywhere......... The NHS are awesome and help people to get better 💕
Night 5: stars

We went out side on the trump-a-lean and looked up at the sky....... It was very dark......... For my birthday my lil bro got me a star named after me........ I don't know where it is in the sky so I didn't know where to look......... Daddy kept me safe cos it was scary all dark and everything...........

Thank you for sharing it with us Tommy!
Lennon has been writing stories and has made a poster about dolphins. I can not wait to see it!
Happy Birthday Brooke! I hope you had a lovely day digging for dinosaur bones!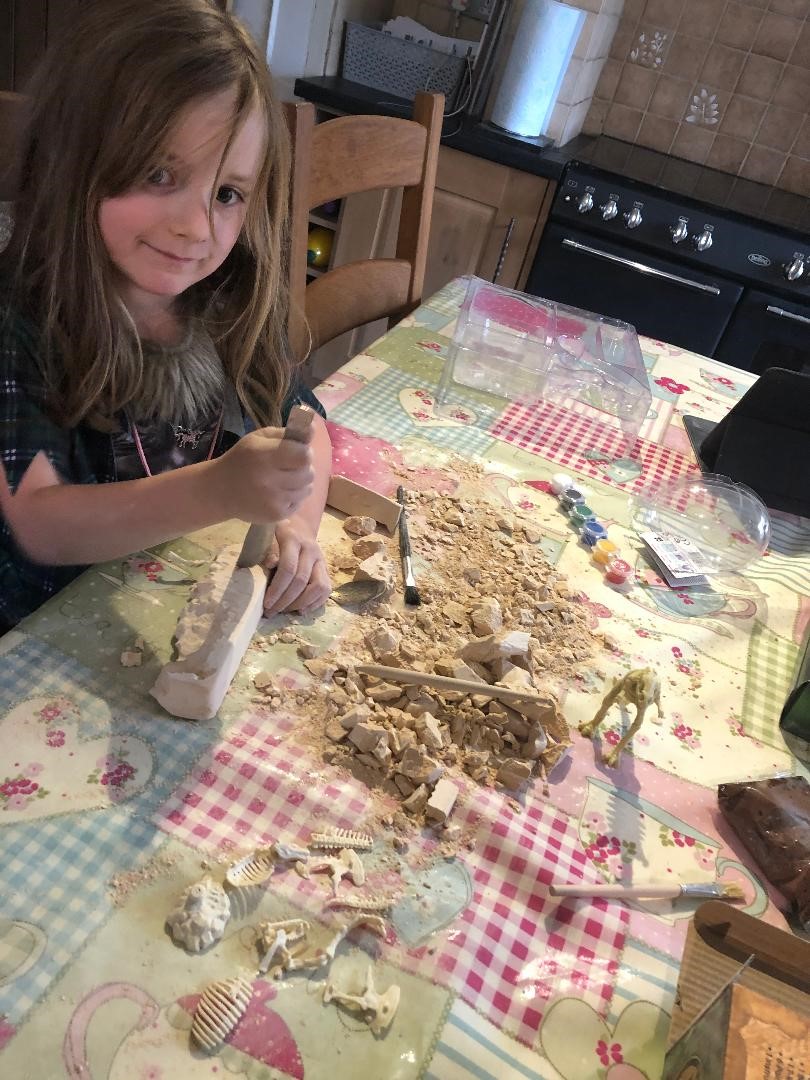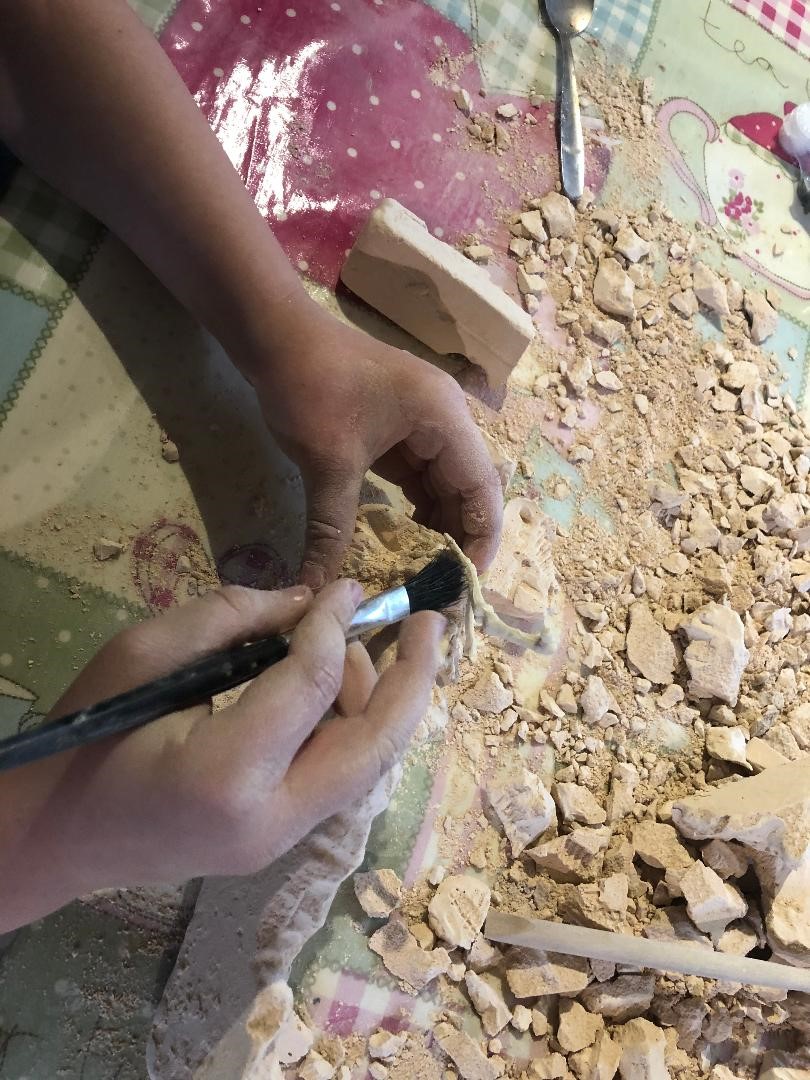 Charlie completed the Underwater Creature project. He decided to make a video for Oak Class. Thank you for teaching us about Glaucus Atlanticus (Blue Dragons)!
Sophie has been researching different DINOSAURS!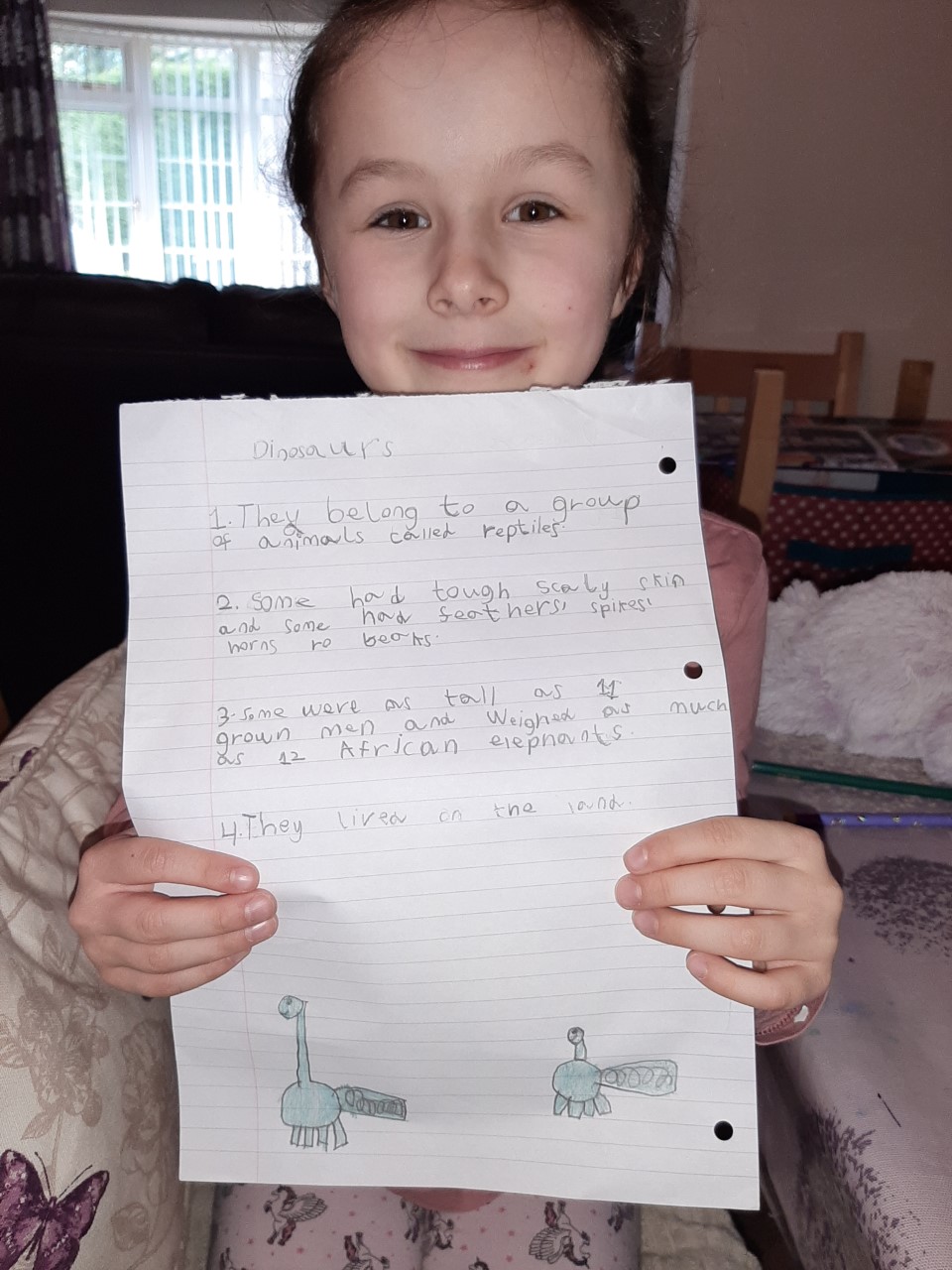 Miss Soal has been researching different birds. Do you know what this one is?
Sophie has been super busy this week doing Mathletics, colouring Easter eggs, cooking, doing PE and Yoga and sewing. It looks like you are having lots of fun Sophie!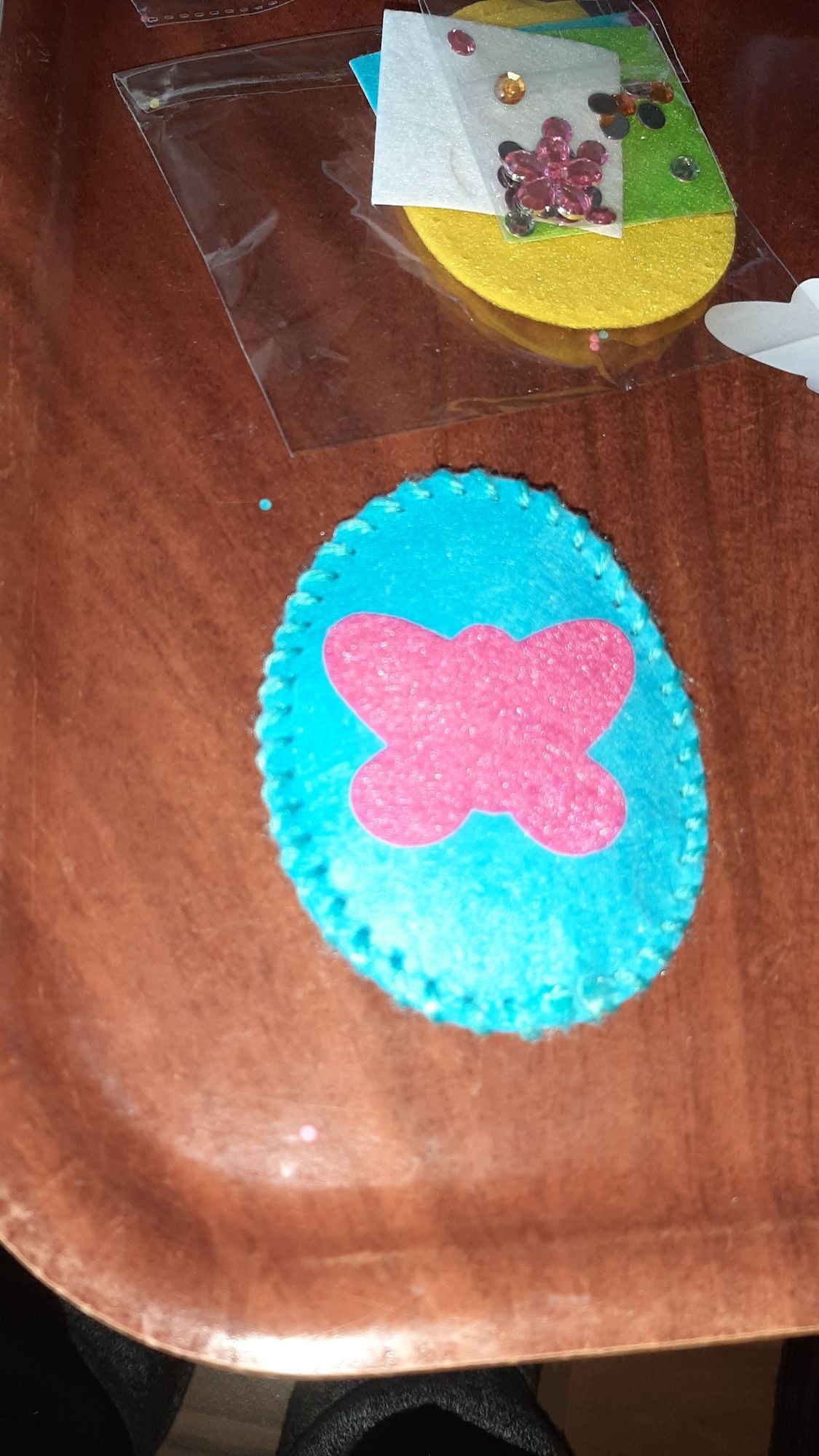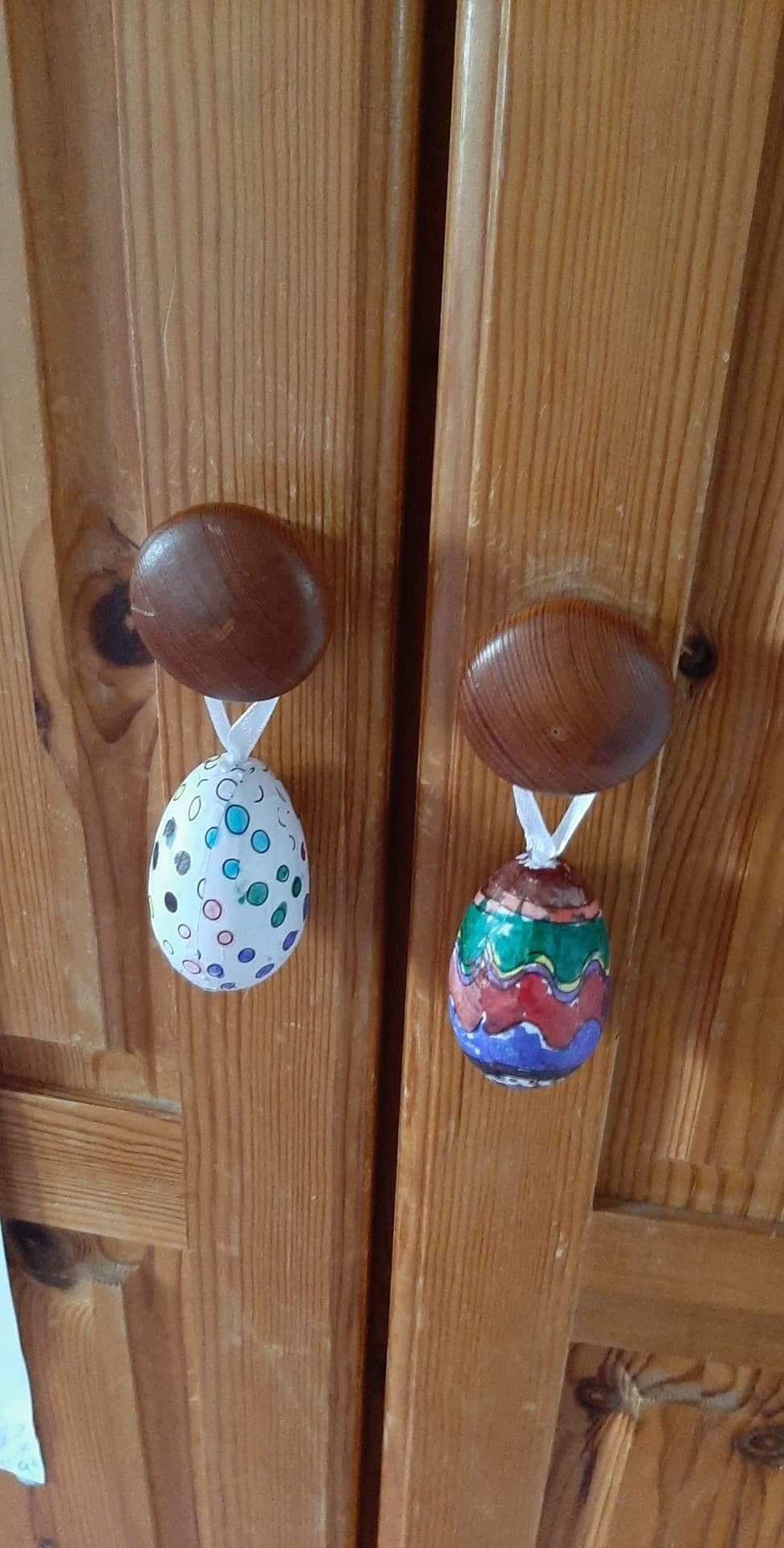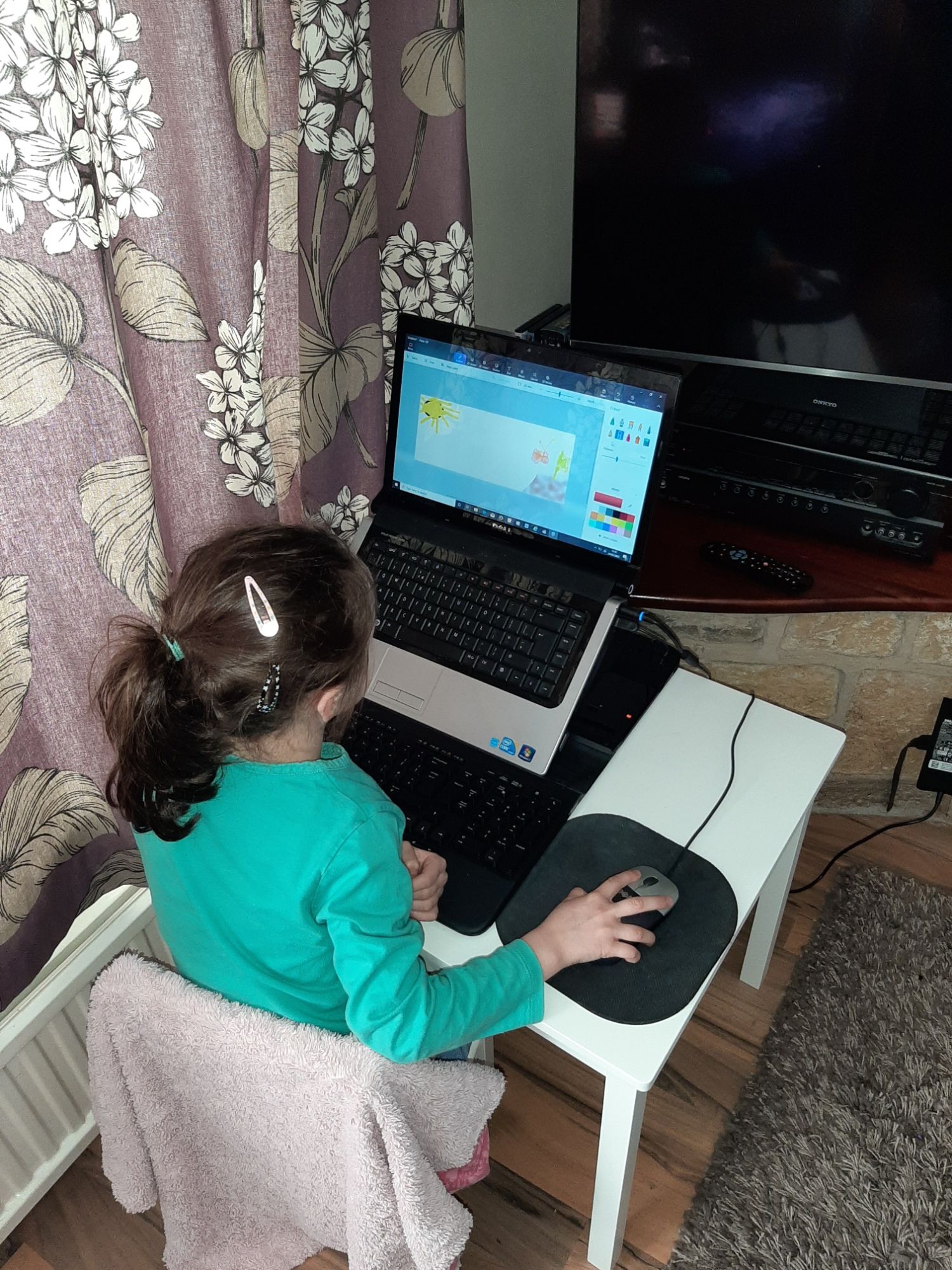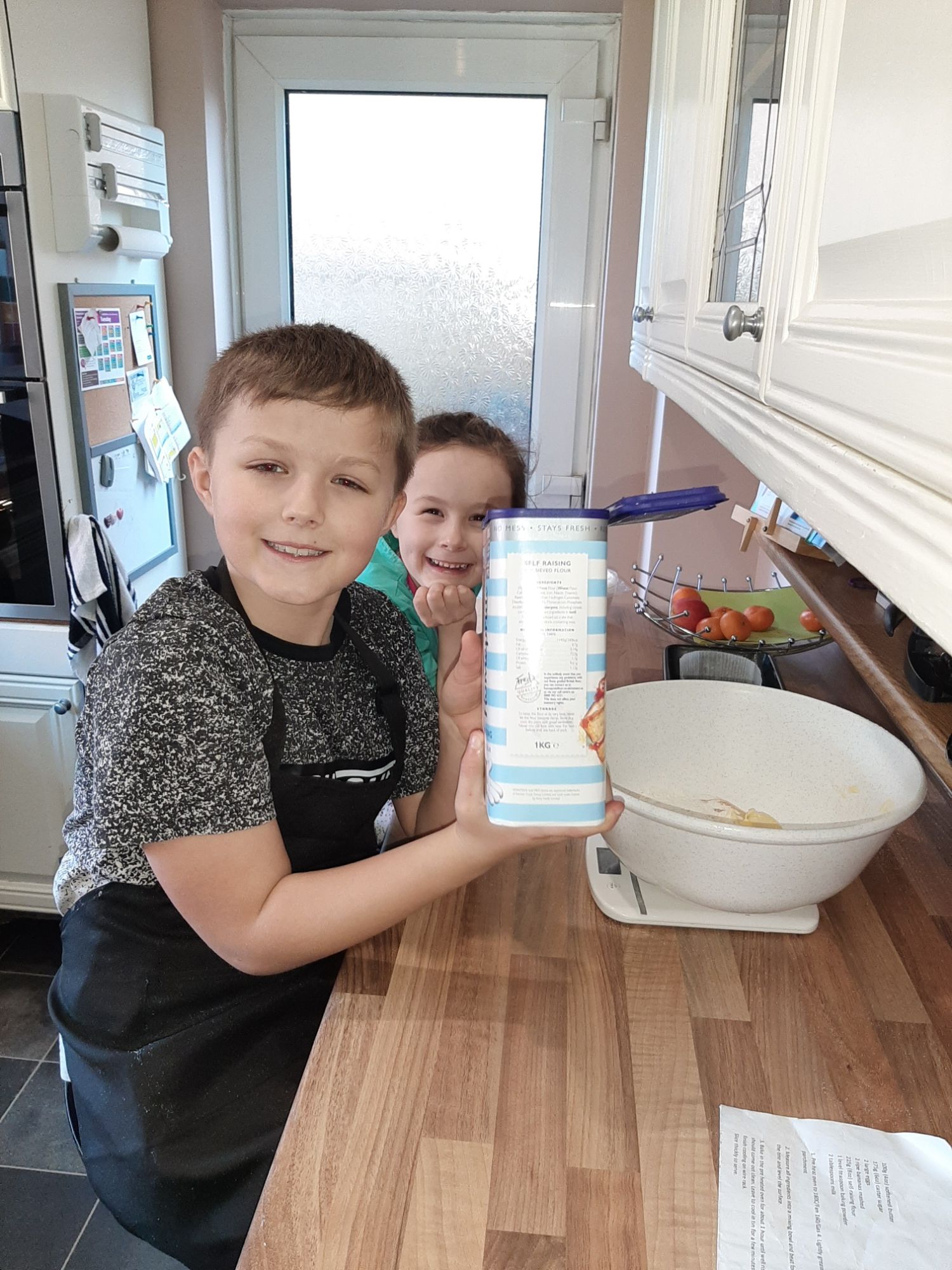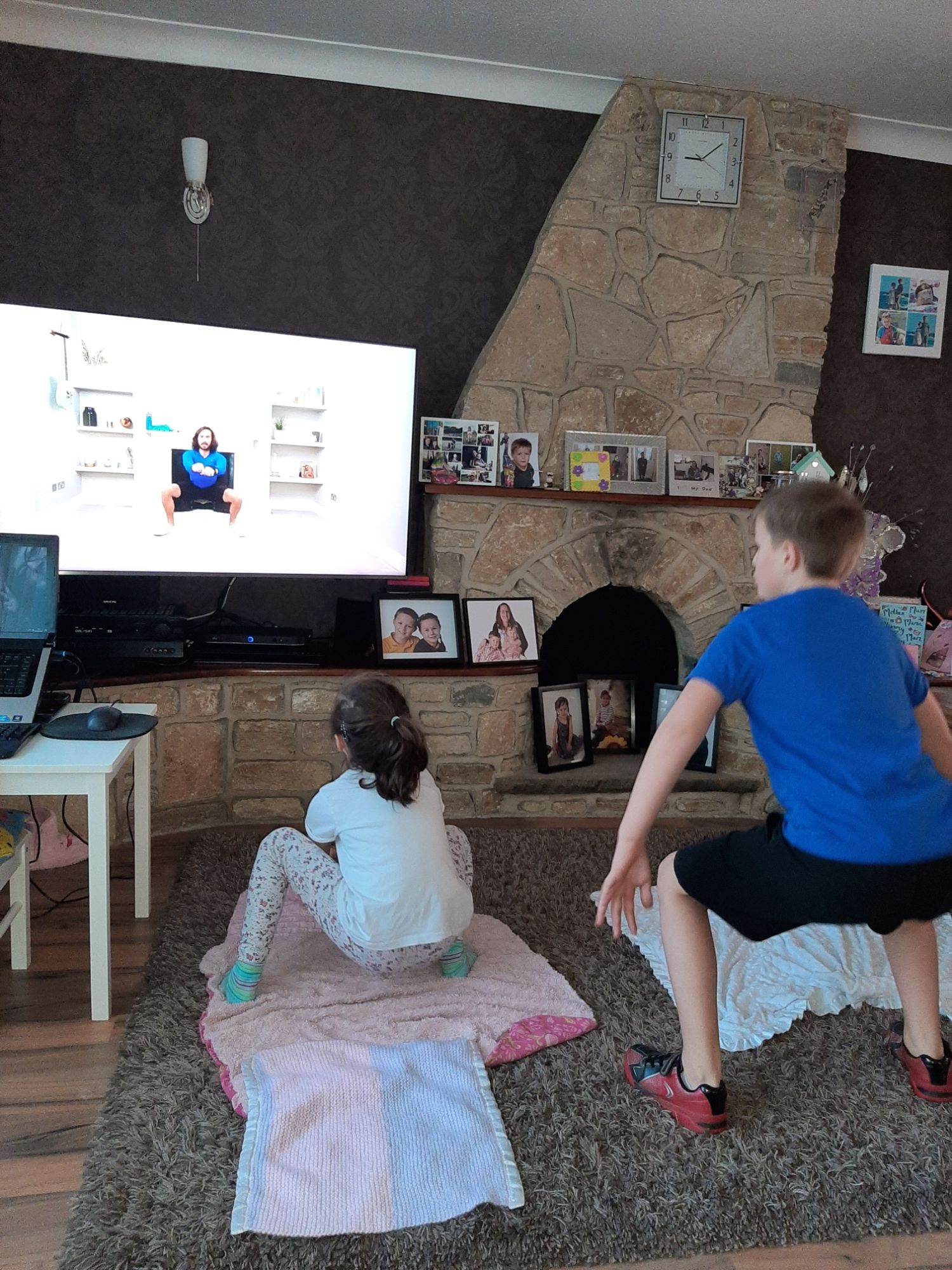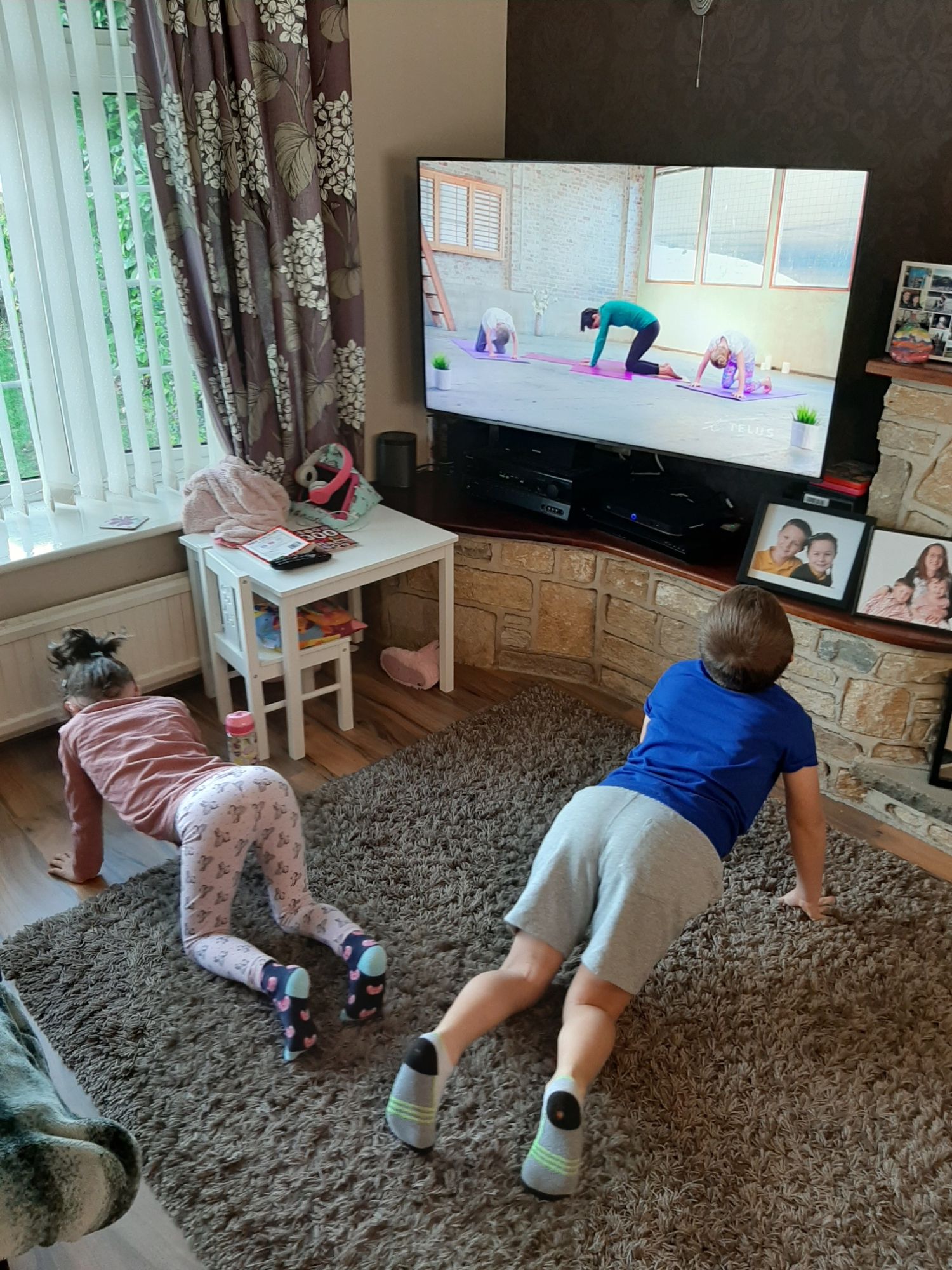 Phoebe has been looking after her African Snails at home, Shrek and Fiona. Phoebe cleaned them out and gave them their favourite food... cucumber!
Charlie has been working really hard at home practising his Tricky Words and the months of the year! Awesome work Charlie!!!!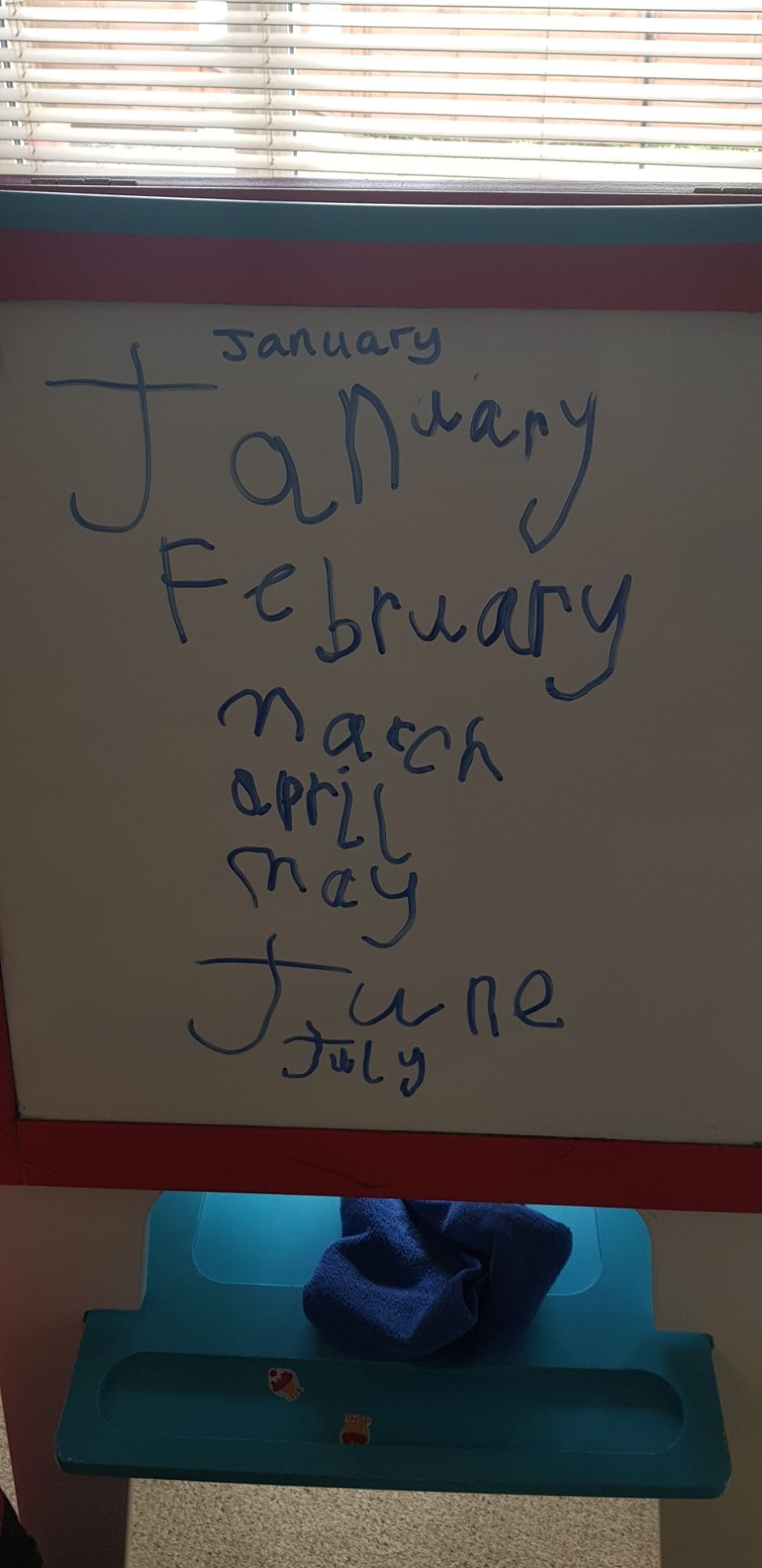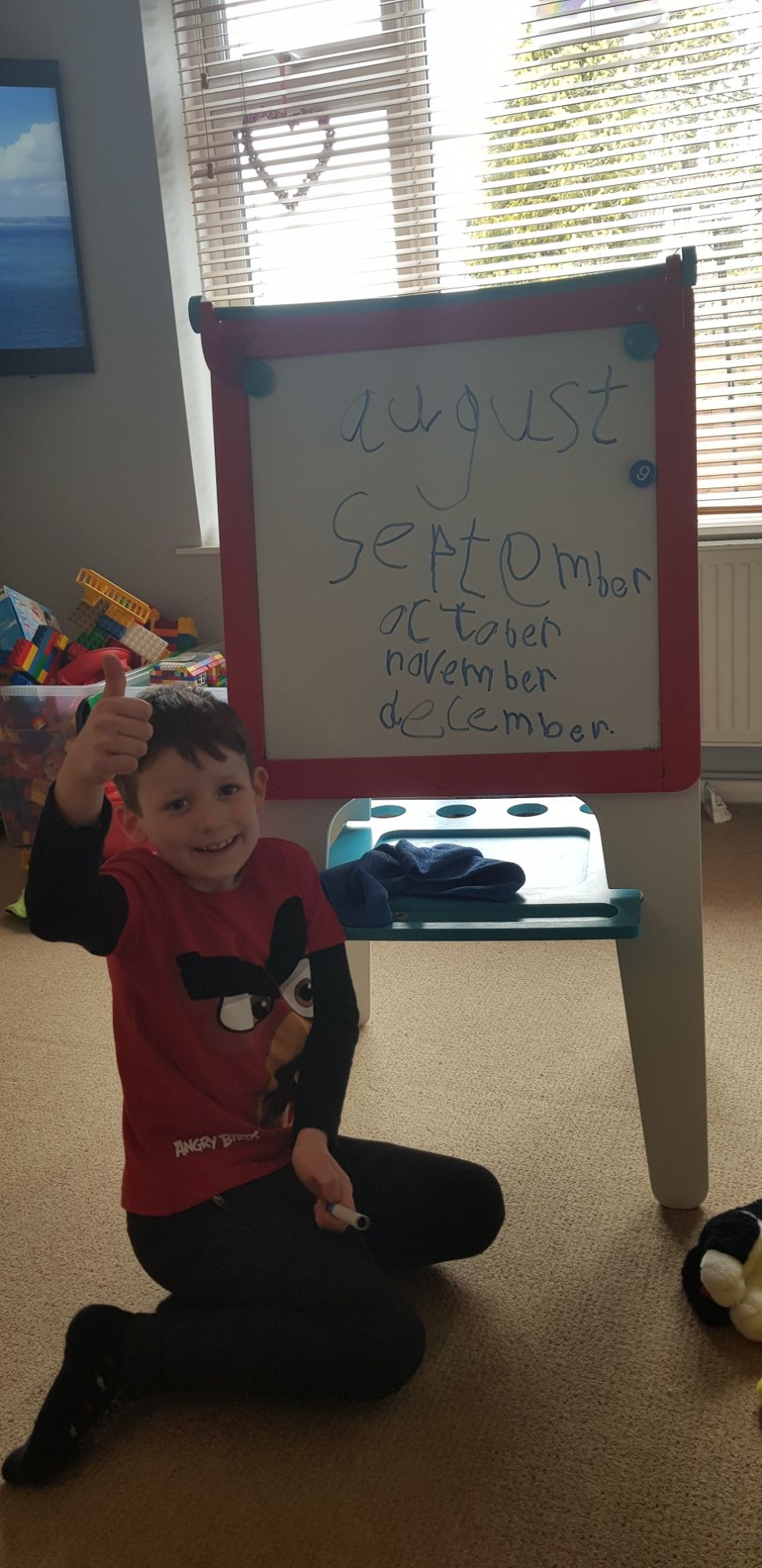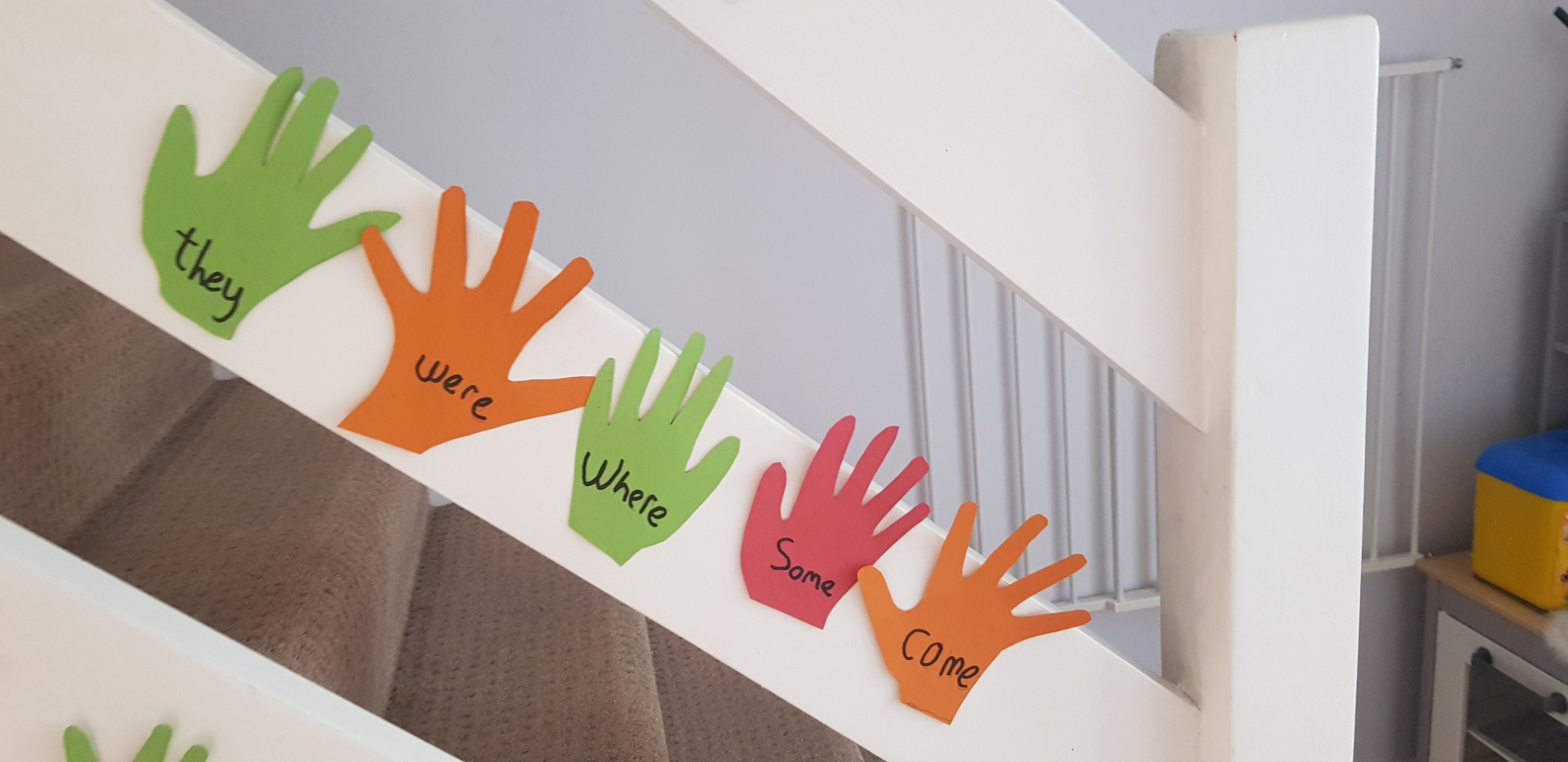 Ivy has a challenge for you all to try!