The Deep Dark Wood!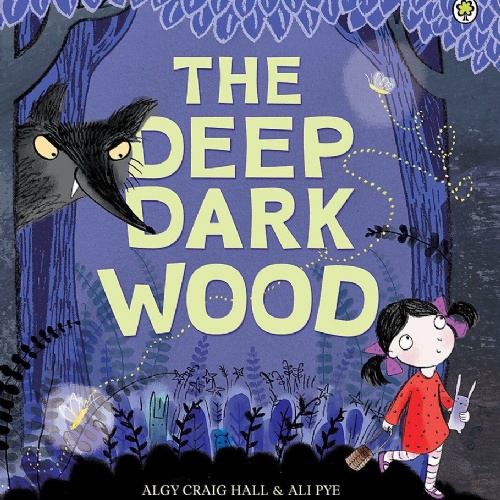 The Deep Dark Wood (Week 3)
During our third week in Oak class we have continued our new topic of 'Once Upon a Time, in the Deep Dark Wood'. What have we been up to?
English – We made a vocabulary tree using words found in various Little Red Riding Hood themed texts. We then applied this new vocabulary within our own short phrases.
At home you could … think of interesting describing words (adjectives) for 'The Woods' (i.e. deep, dark, damp, cold, warm, creepy).
Mathematics – We have been practising and developing our place value skills from 1-30. After discovering that the wolf had stolen Red Riding Hoods address book, we searched the woodland to find the missing pages. We then worked as a team to ordered the pages 1-30.
At home you could … look for numbers around you house or an outside area. Can you work out which ones are bigger or smaller than 10?
Phonics – We have been learning the digraphs sh and ch. We have been reading and writing words with sh and ch in. This week we have also been working on our sound pronunciation (i.e. 'f' not 'f-er'). We have been looking at Phase 3/4 Tricky Words.
At home you could … try and read these Tricky Words: the, they, my, and, said, have.
Geography – We used Google Maps to find an aerial map of our school. We have planned and drawn walking routes around the school.
At home you could … see if you can find your local park on Google Maps and plan a walking route using the aerial photographs (with adult supervision).
Art – Following the walks created in Geography, we walked around the woods collecting natural resources. We then used these natural resources to create natural images of 'The Wolf'.
At home you could … make a picture using only sticks and leaves.
Drama – We have been thinking about which characters from Little Red Riding Hood and how they would travel through the woods. We thought that both the Wolf and Red Riding Hood would be in quite a hurry.
At home you could … design a Red Riding Hood or Wolf mask to wear whilst 'travelling' through the Deep Dark Wood.
Science – Looking around the classroom we have identified a variety of different materials: wood, metal, glass, paper and plastic.
At home you could … Look through your recycling bin and sort them into material piles.
PE – We have been balancing. Can you do a one-point balance?
IF YOU DO ANY OF THESE ACTIVITIES AT HOME, PLEASE LET MISS SOAL KNOW SO THAT WE CAN SHARE IT WITH THE CLASS! 😊