What Are Oak Class Doing at Home?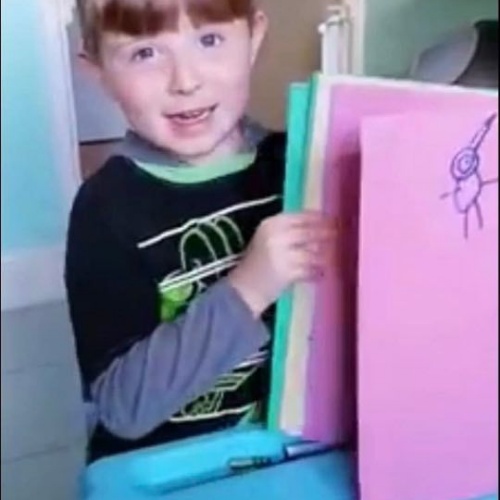 Oak Class would like to show you what they have done at home.
Great Oak Class Bake Off: Charlie - 10/10 for yumminess
It looks like great fun at Emmy's house!
Emmy made a clock out of a paper plate. What time has she made?
Great Oak Class Bake Off - These look scrumptious Jasmine!! Fantastic gingerbread family! 10/10
Jasmine has been learning how to tell the time. She made a chalk clock and a clock out of a paper plate!
Rose must be a super VERB spotter - look how many she found!!
Can you do Harri's challenge?
Ruben has been busy finding all of the verbs in our class text and making a SPARKLING SKY of Verb Stars. Well Done Ruben!

Emmy had the fantastic idea of making her own visual timetable (like the one we use at school).
Look at Emmy's beautiful Verb Stars and Christmas Cookie!

Can you make a qu collage like Jasmine has?

Jasmine drew this clock using chalk. Can you work out what time it would be if the big hand was on the 12 and the small hand on the 5?

Can you guess what toy Emmy is describing?
Harri drew this beautiful picture. It really made me smile.

Jasmine wrote three facts about her toy bunny. If you would like to have a go you can find this THINKIT on Education City. What fantastic writing!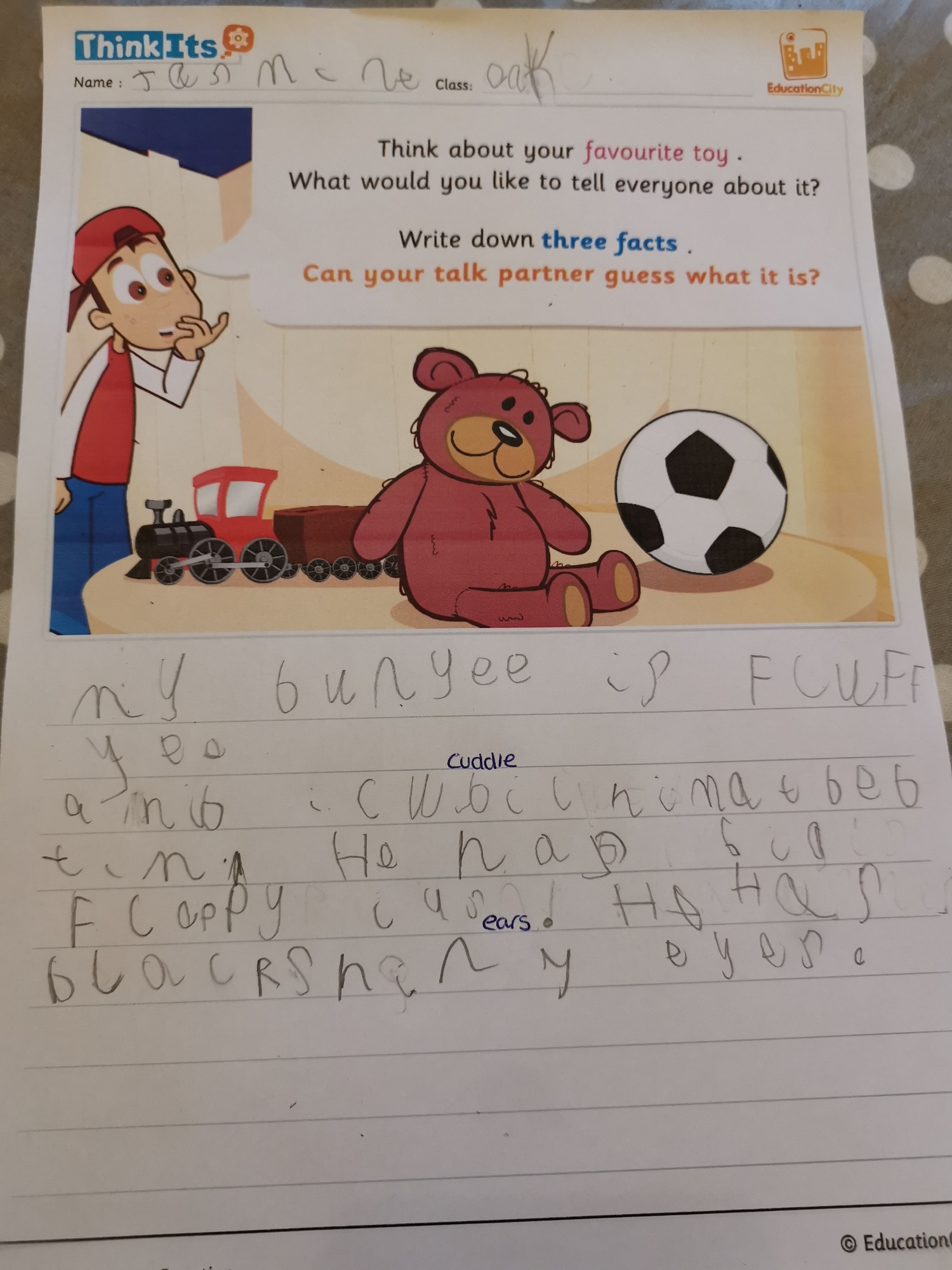 Theo wrote and illustrated an ALIEN story!