The Lost Son (Week 4 - 28.09.2020)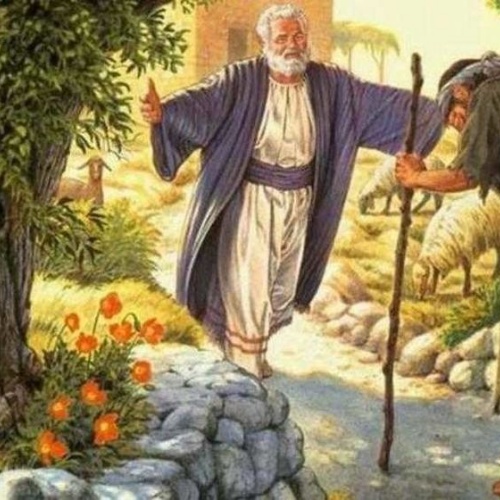 What Are We Learning This Week? (Week 4)
During our forth week in Oak class we are taking a break from our topic and having our RE week. But... what are we up to?
News This Week:

1.The Spellings will be handed out every Monday. The spellings this week are:

and, the, said, we, when

The spellings next week are:

Coming Soon

2.Please make sure all clothing is named.

3. School Photos on Tuesday

4. Books will now be changed on Tuesdays
Below are ideas of work you can do at home, either over the weekend or if you are off due to COVID testing or sickness.
EACH NUMBERED BULLET POINT CAN BE USED AS A LESSON FOR EACH DAY YOU ARE AWAY FROM CLASS.
---
RE – We have been thinking about what Christians believe God is like.
If you are working at home you could …
1. Read the parable of The Lost Son and think about what messages we could get from it.
TIP: Did you recognise that the father in the story was kind, loving and forgiving. Think about how our parents are the same and begin to link this to why Christians see God as similar to a parent figure.
2. Focusing deeply on forgiveness and why you should forgive. Write prayers which ask God to forgive us.
3. Use your ideas from the prayers to write poems (with support).
4. Explore how Christians might ask God for forgiveness (i.e to say prayers at church).
At home you could also ... find a different story which delivers the message of forgiveness.
---
Mathematics – We are counting in 10's!
If you are working at home you could …
1. Roll a dice. How many lots of 10 will you count to. i.e. ROLL A 5 - 5 lots - 10, 20, 30, 40, 50
2. Play this ICT Game: https://pbskids.org/curiousgeorge/busyday/bugs/
3. Using chalk or paper, make lilly pads with different multiples of 10 on. Jump between the lilly pads in order.
---
Phonics – We are reviewing the digraphs CH, TH, SH
If you are working from home you could …
1. Read and Write these Tricky Words: was, all, they, my, and
2. Teach: Focus on one sound a day. Teaching the digraphs ch, sh, th, ng. Write it in the air, floor, shoe.
3. Apply: Make a list of ch, sh, th, ng words. Can you blend the sounds together to read the words your adult has written? If you get it right you get a point. Can you get 8 points?
4. Recap - Mix it up. Take you lists from the week, cut them up, and sort them into sound piles.
---
Science – We are thinking about forces with Mrs Owen. We also are going to began our longitudinal study which is based around the Oak Class pond.
If you are working at home you could …
1. Begin a weather diary, how does the weather change? Update it once a week for a whole year.
2. Make a strong ramp. Find different materials which can go on the ramp. Try pushing a car up the ramp and discussing how the material changes the amount of force you need to push the car.
---
PE – We will be balancing. Can you do a one-point balance?
---
IF YOU DO ANY OF THESE ACTIVITIES AT HOME, PLEASE LET MISS SOAL KNOW SO THAT WE CAN SHARE IT WITH THE CLASS! 😊 My Email Address: misssoal@yahoo.com