To Infinity and Beyond! (Week 3 - 21.09.2020)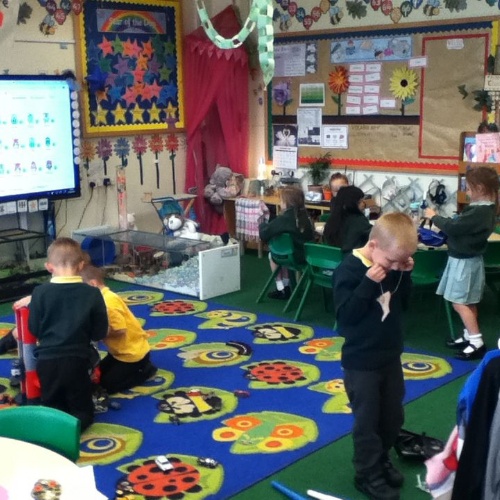 What Are We Learning This Week? (Week 3)
News This Week:

1.The Spellings will be handed out every Monday. The spellings this week are:

she, said, the, is, his

The spellings next week are:

and

the

said

we

when

2.Please make sure all clothing is named.

3.Please read with your children at home.
During our third week in Oak class we are contining to delve into our new topic of 'To Infinity and Beyond'. But... what are we up to?
Below are ideas of work you can do at home, either over the weekend or if you are off due to COVID testing or sickness.
---
English – We are studying Space Poems. We will brake down any vocabulary which we are unsure about and alter it. For example we could change saucer to SPACE SHIP!
If you are working at home you could …

1. With your child, plan the verse of the rhyming counting poem. Working out which word rhymes with Mars and Sky. Using the word bank made last week - which word fits the best?
2. The children fill in the gaps of the rhyming counting poems, referring to the rhyming words below
Support: Ensure children have access to the spelling of the words.
Key Vocabulary:
mars/stars streak/week sky/goodbye
5 little creatures who lived on ..., set off through the twinkling ..., One of them saw a cow in the ... and he turned to his friends and said ... now there are 4
3. Publish their poem by performing it to someone new.
---
Mathematics – We are counting in 10's!
If you are working at home you could …
1. Roll a dice. How many lots of 10 will you count to. i.e. ROLL A 5 - 5 lots - 10, 20, 30, 40, 50
2. Play this ICT Game: https://pbskids.org/curiousgeorge/busyday/bugs/
3. Using chalk or paper, make lilly pads with different multiples of 10 on. Jump between the lilly pads in order.
---
Phonics – We are reviewing phonemes from Phase 2 and 3. This week we will be working on our sound pronunciation (i.e. 'f' not 'f-er'). We have also been looking at Phase 3 Tricky Words.
If you are working from home you could …
1. Read and Write these Tricky Words: was, all, they, my, and
2. Teach: Focus on one sound a day. Teaching the digraphs ch, sh, th, ng. Write it in the air, floor, shoe.
3. Apply: Make a list of ch, sh, th, ng words. Can you blend the sounds together to read the words your adult has written? If you get it right you get a point. Can you get 8 points?
4. Recap - Mix it up. Take you lists from the week, cut them up, and sort them into sound piles.
---
Science – We are thinking about forces with Mrs Owen. We also are going to began our longitudinal study which is based around the Oak Class pond.
If you are working at home you could …
1. Begin a weather diary, how does the weather change? Update it once a week for a whole year.
2. Find three toy cars of different weights/sizes. Make observations regarding if they push further depending on their weight or size.
---
PE – We will be balancing. Can you do a three-point balance?
---
IF YOU DO ANY OF THESE ACTIVITIES AT HOME, PLEASE LET MISS SOAL KNOW SO THAT WE CAN SHARE IT WITH THE CLASS! 😊 My Email Address: misssoal@yahoo.com