CHARLIE'S FRIENDSHIP ACROSTIC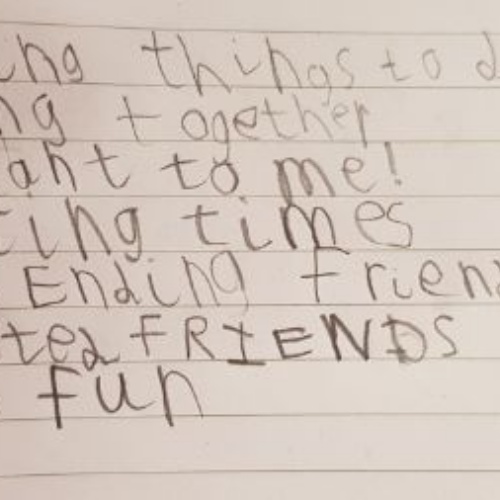 Charlie has written this beautiful acrostic poem about FRIENDS. Sadly it doesn't want to show the whole poem so I have written it out here.
F inding things to do
R acing together
I mportant to me!
E xciting times
N ever ending friendships
Devoted friends
Such fun.
Fantastic Charlie :)
Please enter some content for your blog post here.