Isabelle's Spellings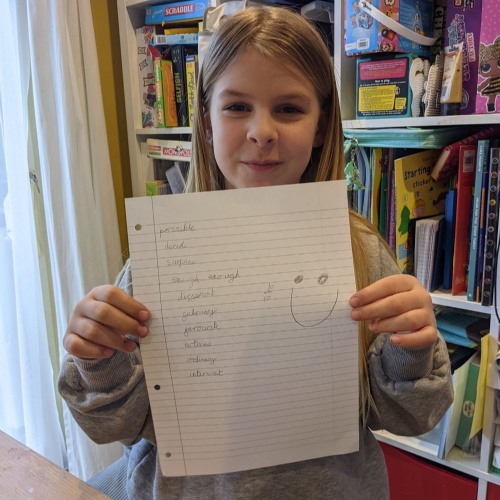 On Monday we chose 10 words from the Year 3/4 checklist that we thought Isabelle might find tricky. We We did them as a spelling test and Isabelle only got 1/10 correct.
She has worked very hard on practising them all week and today she got 10/10 with no trouble at all!
As you can see, she is very proud of herself!