Ryan Week 3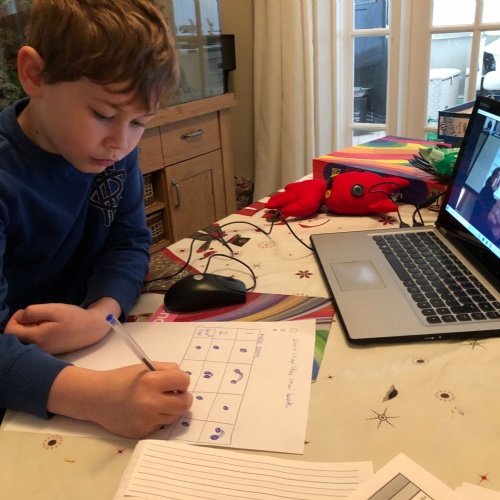 Ryans favourite part this week was the music zoom call clapping.
This week Ryan has completed spellings via pyramid words, handwriting and sentences. He has also created an onamatopoeia Poster and an Emergency poster of important numbers.
The teeth task was completed via zoom with Auntie Julie who is a Dentist and she showed pictures and objects, Ryan drew the teeth in the mouth labelling the incisors and canines and molars and also drew the different sections of a tooth, they also discussed good and bad foods and what happens to teeth if don't clean them.
Ryan also liked the bear and Iggy stories explaining the settings and he made some homemade chicken soup.