Isabelle Week 1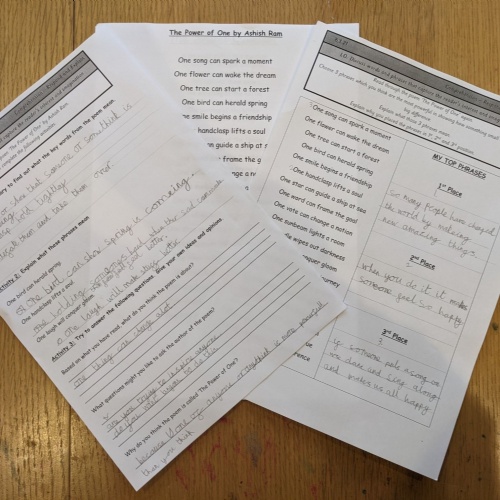 This week the thing I have enjoyed the most is the poem work.
The work I did first was the sound collector poem which was interesting.
The next work I did was the clock work. I sort of found it hard but I still did it.
The last thing I did was the poem called power of one it was fun.
I drew pictures of some of the lines from the poem.