Isabelle 19.11.20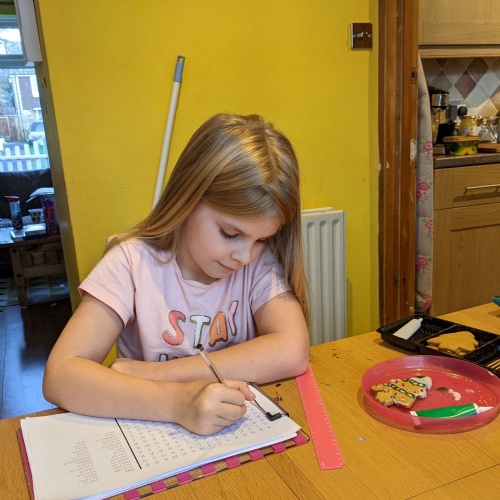 Today is my first day doing my own blog because my mum taught me today.
Today I did the description of Stig's home. I finished my rock island by doing the questions.
I did a wordsearch with the names of the people in the class. My mum made it because my brother had one and I wanted to do one too. I have also attached it to the blog so you can get it too. Also in my free time I decorated gingerbread from my grandma.