Isabelle 16/11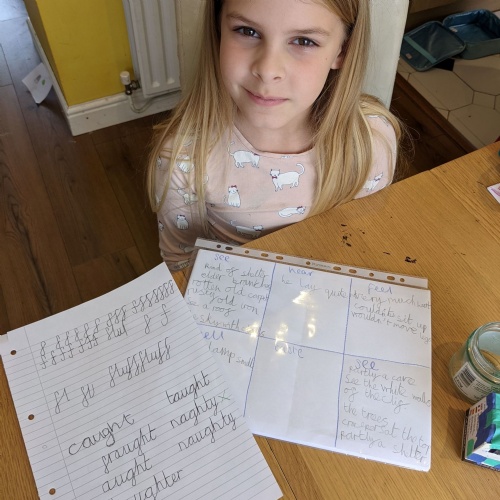 Isabelle enjoyed the treasure hunt game on the zoom call today!
She has found descriptive words in the Stig of the Dump extract. Highlighted them about Stig and the surroundings. Then sorted the surroundings descriptions into the different senses in a table. She also practised handwriting and she wrote the word fluff to practice! Then you can see the spelling practice underneath.
After lunch, Isabelle went into our garden and found some rocks. She sorted them into the categories she thought but struggled with the similarities and differences. Isabelle skipped to task 4 and labelled and described her favourite stone using an adjective word mat to help.