Isabelle - 13/11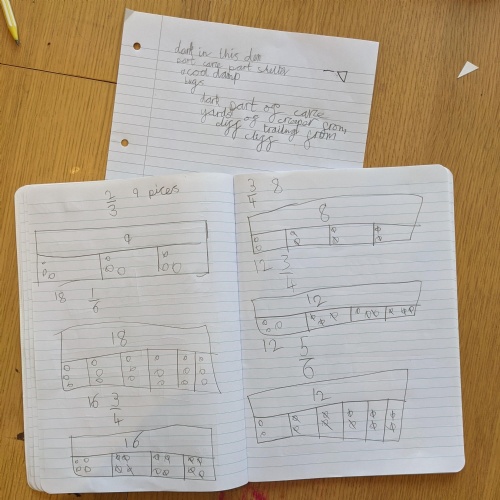 Maths Day! And Children in Need
Thank you for your encouragement with the guided reading task yesterday. Isabelle really enjoyed the zoom lesson too. Isabelle had a little look at improving her Mastodon instructions first thing this morning.
Around the zoom call, Isabelle had a maths day! Your fractions video/Mathletics/TTrockstars all completed and she feels much more confident than when she started.
We went back and watched Joe Wicks final workout of his 24hours of exercise. After we joined in with Sycamore class's activity and used items from our home to make a pudsey bear!