Isabelle - Wednesday 11/11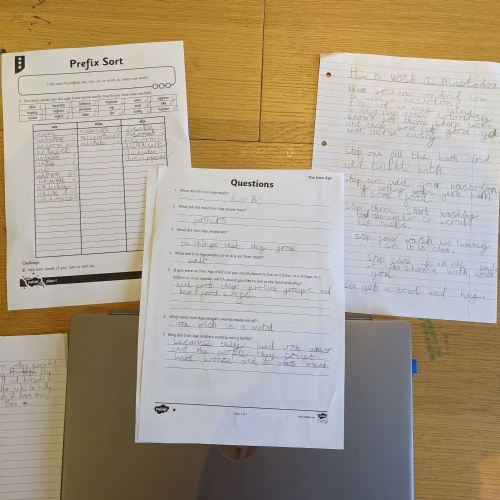 For guided reading, Isabelle thought about the Stig of the Dump extract and answered the questions.
Isabelle wrote instructions for How to Wash a 'Mastodon'. We will work on this for the next couple of days, checking and improving. Then she did the prefix sorting activity.
The Bitesize Maths Activity was next, followed by the re/pre handwriting practice.
Finally, Isabelle did the Iron Age reading comprehension sheet.