Elliot's work W/C 25/1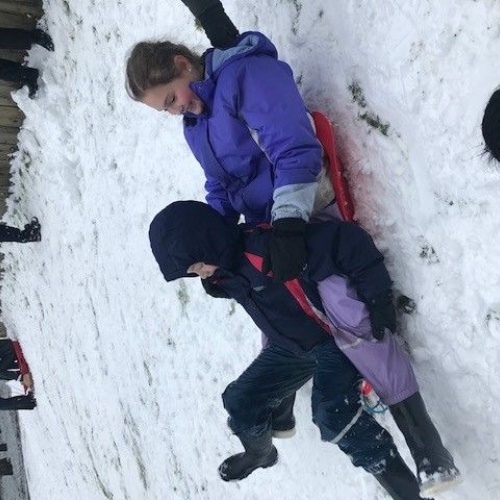 Sunday was the best day of Lockdown so far. I have waited for snow for so long and loved the family fun we had. We went sledging, made a snowman and even had a big snowball fight with mum and dad. I was sad it did not last long. Hopefully we will get more before the Spring.
I worked hard again this week and completed all my lessons. Fraction maths work I found better than Time last week and needed less help. I enjoyed writing my story for English and changed the characters to a Lizard and a Guitar, I hope you like it.
Elliot
Hi Elliot,
I'm so jealous you got to go sledging! It looks like you had loads of fun! I also hope we get more snow soon, as this time I'd like to make a snowman! Well done for working so hard this week. Your handwriting is looking lovely, and I can see you worked really hard on developing your story. Thank you so much for sharing it with us all, I really enjoyed reading it!
Have a lovely weekend,
Miss Welch :)