My poem using Onomatopoeia words by Xander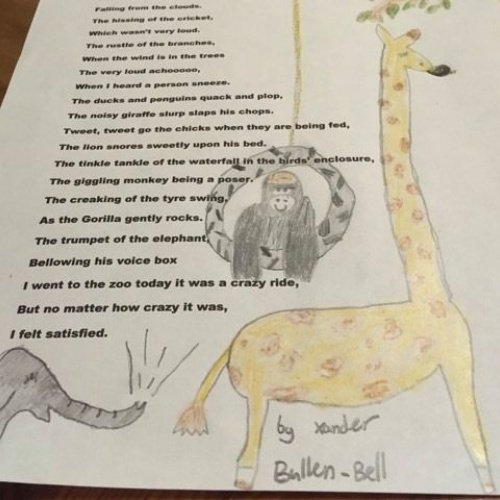 Here is my poem I created for English today. I really enjoyed writing it and illustrating it when I finished.
I have done lots of other work too, but its not as exciting to share as my poem. :)
Hi Xander,
wow! I'm super impressed with you're poem, great job! I love that as well as the onomatopoeia, you've also managed to make it rhyme, that's very tricky so brilliant work!
Keep it up!
Miss Welch :)